Want to Help Your Furry Friends This Holiday Season? Volunteer!
The holidays are all about family—and not just the two-legged family members but all the furry friends in our lives too. It's just as important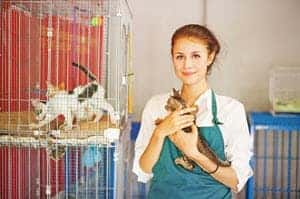 to make sure that they have a great holiday, too. In the spirit of giving, there's no better time to volunteer at a local animal shelter than the holiday season. Here are three shelters that will definitely need your help in the coming months.
The Detroit Animal Welfare Group, or simply DAWG, is known for much more than just connecting pets with loving homes. Their main mission is to save the lives of neglected, sick, and mistreated animals. On the first and third Saturday of every month, DAWG hosts a Detroit Outreach day. At this time, the DAWG team and a group of volunteers work overtime to take unhealthy strays off the streets and give them the care that they require.
Lost pets and forever homes: These are the core strengths of the Humane Society of Macomb County. They're here to help pet owners find vaccinated and microchipped friends for life. The Humane Society of Macomb County is known for their Rescue Collaboration Project. Through this coalition, they band together with local volunteers and community leaders to spread their No Kill Nation ideals throughout the Detroit area.
The Humane Society of St. Clair County is much like the one in Macomb. They run entirely on the SNAP initiative: spay, neuter, adopt, and protect. Their large facility, which includes a kennel and a clinic, has been entirely built by volunteers such as yourself. As there's always an influx of animals throughout the holidays and winter seasons, they'll need your help now more than ever.
All Animals Deserve Your Care & Concern
Animals are smart, but they still rely on their human counterparts for care and compassion. Don't ignore them this holiday season. Volunteer at any of these animal shelters to start giving back!