Best Breweries Near Richmond MI

What's the perfect thing to pair with a relaxing weekend and a great meal? A perfectly hoppy, utterly frothy mug of your favorite beer. And no matter what type of drinker you are, it's key to find a libation locale that churns out all the best types of brews.
Fortunately, we're here to answer all your pleas for pungent elixirs with this guide to the Best Breweries Near Richmond, MI. Before long, you'll be knocking back a libation that satisfies all your cravings for beer.
Baffin Brewing Company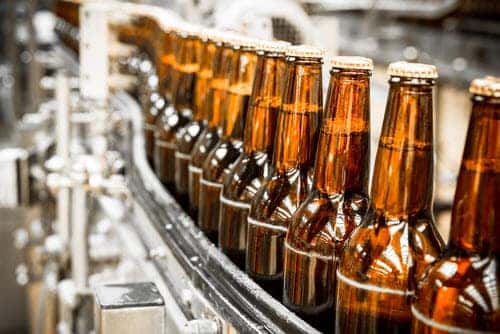 Is there anything else that could get you guzzling glasses of beer more than the precious face of a cuddly pup? Well, at Baffin Brewing Company, you'll sip on a cold pint of their home-brewed concoctions with the friendly smile of a Bernese Mountain Dog adorning your glass.
This huggable pooch cheers on your tally of drinks and serves up sips of signature ales like 3rd Hop Blind IPA, PiWit Booty Witbier, Milk Tyson Milk Stout, and so much more. Want to gulp down something seasonal? Try out their Mango Unchained, which sweetens their West-Coast styled Dry-Hopped Pale Ale with the summer-minded taste of Fresh Mangos.
After you finish 150 beers at this fermentation foundry, you'll earn a membership to their Mug Club. Plus, you'll be served up periodic rewards for every milestone you reach on your journey to Mug Club status—like a Baffin Brewing Company T-Shirt after 75 drinks, a Growler at 100 beers, and lots more.
Check out their Facebook to see some of their upcoming events!
Kuhnhenn Brewing Company
With a slogan like, "Beers with distinct personalities," Kuhnhenn Brewing Company delights the palettes of beer drinkers far and wide with their interesting twists on traditional concoctions.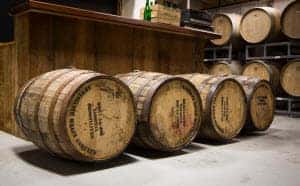 Their continually rotating selection fills your senses with all the hoppy goodness you love most—whether you order up something like their tangy Blueberry DRIPA, their hearty Imperial Crème Brûlée Java Stout, or anything in between.
On top of their robust selection of brews, these local crafters also offer up a mouthwatering catering menu that'll pair perfectly with your favorite ale. That way, you can host your next event, celebration, or wedding within the cozy confines of your favorite beer artisan.
For example, their appetizer menu encompasses lots of drool-inducing flavors—with options like Spinach Dip, Wings, Duck Fat Fries, Pretzels Bites, and more. And don't forget about the main course! This hotspot comes with samplings like Chicken Marsala, Roast Beef with Au Jus, and other heavenly helpings.
Check out photos of their welcoming digs on their Facebook profile!
Sherwood Brewing Company
Looking for a twist on your ordinary weekend libation? If so, head on over to Sherwood Brewing Company. The brewery has been a staple in the community since 2006 handcrafting beer, wine, ciders, and meads. The menu is locally sourced and consists of what brewer and owner Corey Paul describes as "elevated pub grub." Their goal is to support as many other local businesses as possible. Affectionately referred to as "The Wood," the brewery  is also a large supporter of hundreds of local charity events and has played host to countless local fundraisers. 
With 14 rotating taps and one dedicated sour tap, there is something for everyone at the Wood.  Take a walk on the wild side with a glass of their Cider, which ferments Honey and Apples together to create a delectable potion. Some of the things you'll find hanging on their Cider menu are options like Will Not Follow, a Pomegranate Cider that soothes your senses with its bright red hue. Or stick to their well-adored ales and order up a sampling of their Naked Elephant American Strong Ale. This elixir packs a punch with 10 percent ABV.
The recipient of WDIV's "4 the Best" award for Best Brewpub for 12 consecutive years, Sherwood Brewing Company is celebrating their 12th anniversary this year. Visit the brewery from 1-9 p.m. August 18th, 2018 for their Small Batch Beer Festival which includes local vendors, limited bottle releases, live music, firkin tapping, grilled fare and more. And don't hesitate to bring the whole family. From 1-4 p.m. there will be plenty of entertainment for the kids too! From face painting, to carnival games, a bounce house and much more! 
Visit their Facebook page to discover more about their tasty food menu!