The 3 Best Golf Courses near Richmond MI…If You're Up for the Challenge
Is it time for your next golf outing? If you're searching for a new course to conquer, the three best golf courses near Richmond, MI, are certainly up for the challenge. Each one offers a unique experience for golfers of all skill levels. Read further to explore the possibilities.
Belle River Golf Course
Located in scenic Memphis, MI, Belle River Golf Course is a par 72 public golf course. This challenging set of 18 holes is situated within an idyllic landscape punctuated by the Belle River itself. Belle River Golf Course is open to all skill levels and offers leagues, tournaments, and golf outings.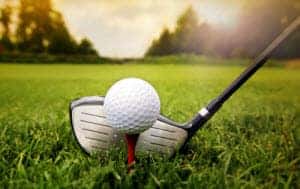 After you've completed a satisfying round out on the course, be sure to visit the restaurant where you'll find the following highlights:
Western Mini. This course staple features three mini beef patties along with American cheese, crispy onion rings, and BBQ sauce.
Meat Deluxe. One of Belle River's famous Specialty Pizzas, this one is a meat lover's delight. It's topped with pepperoni, sausage, bacon, ham, ground beef, mozzarella, and marinara.
Pesto Turkey Panini. Here's a delightful panini that has sliced turkey, Swiss cheese, bacon, spinach, tomato, onion, and pesto sauce all pressed between two pieces of ciabatta bread.
Chicken Caesar Wrap. How about a wrap? This one is filled with shredded chicken breast, romaine lettuce, red onion, shredded parmesan cheese, and Caesar dressing.
Be sure to visit Belle River Golf Course on Facebook for entertaining videos from out on the course.  
Golden Hawk Golf Club and Banquet Center
Golden Hawk Golf Course and Banquet Center is home to an undeniably exceptional golfing experience that features a challenging course along with a dedicated team of friendly, helpful staff members. This premier course plays host to several house outings and tournaments throughout the year. These include the Spring Scramble, the Babe Classic, the Summer Sizzler, Senior Appreciation, and the Veterans Open. Each tournament includes 18 Holes of golf along with lunch, dinner, and prizes.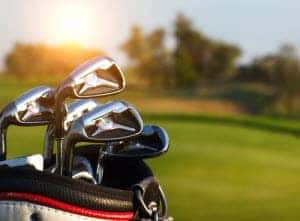 If you're interested in league play where there's always something new going on, Golden Hawk might just be the club for you. Apart from the joys that come with playing on the course itself, there are also chipping contests, theme weeks with creative themes like Polish week, Tiger's week, Mexican week, and Hawaiian week, after parties, and discounts on food or beer. There are even sponsorship opportunities as well as dinner only options for nongolfers.
For extra practice time, test out Golden Hawk's driving range. Here are some of this topnotch facility's highlights:
Grass Hitting Area
Artificial Mats
Practice Sand Bunker
Practice Putting Green
Practice Chipping Green
The driving range also features four target greens that range from 80 to 210 yards.
Check out Golden Hawk Golf Club and Banquet Center on Facebook for events, updates, and some great golfing pics.
Richmond Forest Golf Course
Offering upscale golfing to Lenox Township and the surrounding areas since 1994, Richmond Forest Golf Course is open to the public and located 30 miles north of Detroit.
This 6700-yard, par 72 golf course makes its way around seven ponds, beech, oak, and maple woods, as well as 46 strategically placed bunkers to provide players with a challenging and dynamic round of golf.
Richmond Forest also features the following conveniences:
Large practice facility
Golf shop
Grill
Lounge
Additionally, you have the luxury of booking your tee time online at your convenience.
Go to Richmond Forest Golf Course's Facebook page to get a good look at the beautiful scenery.
Get Your Golf Clubs Ready
Can you hear the fairways calling? Now's the perfect time to see what the best golf courses in Richmond, MI, are made of.