Get Some Fresh Air at Richmond MI Area Restaurants
It's finally time: Winter is coming to a close. And you've probably spent so much time cooped up indoors in the past few months that you're just dying to get outside.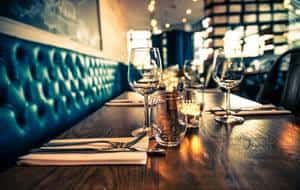 When you head out for a bite to eat in the Richmond, MI, area, there's no reason why you need to be stuck inside again. Enjoy some great food and a breath of fresh air with these three restaurants.
Bad Brad's BBQ
You've probably heard of the popular "farm-to-table" trend. But have you heard of "smoker-to-plate"? It's a principle that Bad Brad's BBQ is built on.
Organic isn't just for vegetarian and vegan. We straight-up carnivores can enjoy fresh and clean food, too. And that's exactly what you'll get at one of the area's favorite BBQ joints.
What's for dinner? The classic brisket BBQ is smoked for 14 hours, steeped in fruit wood and hickory. Add collard greens and chili-cheese grits to complete your dish.
Fin's Eatery & Spirits
Every now and then, we all like to eat gourmet, though we may not like that gourmet price tag. Fortunately, at Fin's Eatery & Spirits, you'll be able to enjoy some upscale dishes in a more laid-back, thrifty setting.
This restaurant is just a few short blocks away from the bay, so you're sure to have some cool breezes blowing in as you enjoy your meal.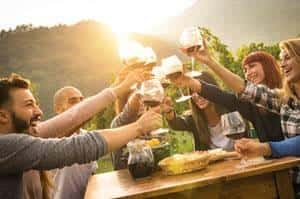 What's for dinner? The Prime Rib is melt-in-your-mouth good. Pair it with a hoppy craft beer to really tantalize your taste buds.
The Little Mustard Seed Cafe and Shoppe
These days, it seems that more and more folks are switching over to a healthier lifestyle. If you fall under that umbrella, then The Little Mustard Seed Cafe and Shoppe is the perfect spot for you.
This organic, locally sourced café features a wide gluten-free menu, including plenty of dairy-free and vegan options.
What's for dinner? The delectable Turkey Bruschetta sandwich is made with nitrate-free Applegate turkey, organic mozzarella cheese, organic tomatoes and onions, and a fresh basil spread.
Soak Up the Sun on Your Next Dinner Date
The only thing that can make a delicious meal even better is an extra dose of Vitamin D. By the end of your meal at any one of these three eateries, you're sure to have a contented smile on your face.
Like them on Facebook to see what specials they might be cooking up today!