Guide to Irish On Ionia: Michigan's Largest St. Patrick's Day Street Party
With so much American history steeped in the Emerald Isle, it's hard not to get at least a little bit excited for Irish heritage's biggest day of the year. That's right…we're talking about St. Patrick's Day.
And if you're looking for full-throttle celebration of all things Irish, look no further than Michigan's Largest St. Patrick's Day Street Party, Irish On Ionia.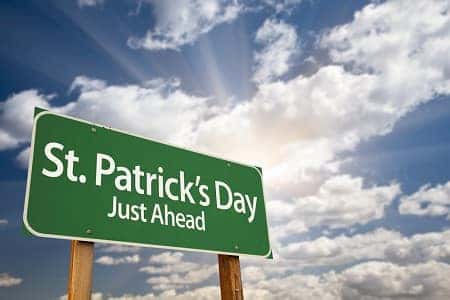 So, grab your Leprechaun hat and all the four-leaf clover accessories you can find and head down the streets of Grand Rapid, MI, in style. Once you've gotten a taste for what this event has to offer, you may even find your own Pot O' Gold.
When and Where
To make sure that you stay entertained during every minute of this day, Irish on Ionia kicks off on March 17 at 7:00 AM and wraps up at 10:00 PM. That way, you're sure to have plenty of time to dance, eat, drink, and even do an Irish jig.
Like other years, Irish on Ionia will span the length of Ionia street in downtown Grand Rapid, MI. However, this time, the party stretches from Oakes Street to Fulton Street, and from Weston Street to Commerce Avenue, making for more room to jubilate.
On top of that, VIP ticket holders can line up in the Fast Pass lane and are free to exit and re-enter throughout the day. This exclusive ticket also provides you with a free Irish On Ionia tee shirt, a 22-ounce beer mug, O'Malley Drinking Gloves, and more.
Plus, all VIP ticket proceeds go to the Boys & Girls Club of Grand Rapids and Camp O'Malley. Feel free to snag your general admission or VIP passes by visiting here!
Shamrocks, Snacks, Sips, and Songs
You can't have a party without stocking up on lots of alcoholic concoctions, food, and entertainment. Luckily, Irish on Ionia keeps your hips swinging at the Guinness Main Stage. Here, you'll catch thrilling performances by a variety of different bands and dancers, such as:
Crossbow at 11:00 AM
Arden Academy of Irish Dance at 12:45 PM
Leprechauns at 2:45 PM
Wakefire at 7:30 PM and more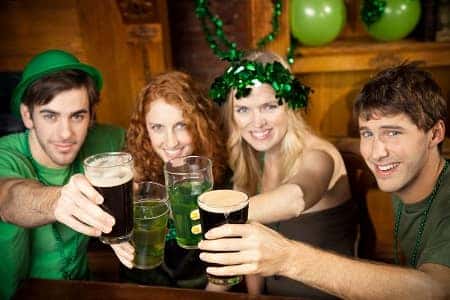 To fill keep your taste buds happy, this festival prepares your body for lots of booze with a Waldron Kegs and Eggs buffet style breakfast from 7:00 AM to 10:00 AM. But be sure to get there early! Only the first 200 guests can get this hearty meal for free.
In addition, an Irish-inspired Street Food court keeps you full throughout the day. That way, you'll be sure to fill up on all the spuds you need to keep you feeling energized.
Once you're ready for some Irish ales, head to the Guinness Brew Pub Tent where you'll fill your mug with libations like Guinness Stout (of course), Guinness Blonde Lager, Harp, and Smithwicks.
For some good, ol' American beer, stop by the Miller Lite Green Beer Brew Tent where you'll sip on a lager with a celebratory emerald hue.
Learn more about all the food, entertainment, and drinks you'll discover at the 8th Annual Irish On Ionia celebration by visiting their Twitter page!