Enjoy the Hot Air Balloon Ride of a Lifetime This Fall
What do you consider to be the very best things about fall? The weather? The holidays? How about the views?
For many, that crisp and colorful fall foliage is the highlight of the season—one that never seems to get old, no matter how many autumns you've lived through. However, this year in Richmond, MI, why not try seeing the foliage in a new light with a hot air balloon ride?
For many, a hot air balloon ride is a big bucket list item. It'll give you the chance to soar high through the air, taking in a true bird's eye view unlike any you've seen before.
Well, the time has come to cross the next item off your list with Balloon Quest Inc. All rides are led by the reputable Captain Phogg, a 45-year Michigan ballooning leader. With him at the helm, you can enjoy your ride without any worries whatsoever.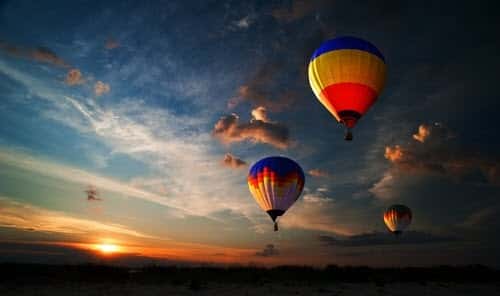 All Balloon Quest Inc. rides take off from a pastoral flight location with some of the most outstanding views around. They also have a lively recreational area with lakes and an up-close look at the wildlife.
Truly, a day spent with Balloon Quest Inc. is one you won't soon forget!
At Wicker Basket Balloon Center, the goal is to create a once-in-a-lifetime experience for all riders. With the breathtaking panoramic views of southeast Michigan you'll be taking in, that shouldn't be too hard to come by—especially with the foliage in full effect this fall!
All rides are flown by experienced FAA-certified commercial pilots with top-notch safety records. They'll ensure that your balloon ride is both thrilling and completely serene at the same time.
Their schedule is filling up quickly, so it's best to make your reservation sooner rather than later!
See the Fall Foliage in a Whole New Light
It's difficult to describe just how exhilarating a hot air balloon ride can be if you've never done it before. To understand, you're just going to have to experience it yourself. Be sure to contact these two companies soon to reserve rides for this fall!