Top Flowers and Chocolates for Valentine's Day near Richmond, MI
The perfect Valentine's Day celebration begins with two things: flowers and chocolate. So, instead of opting for the usual dinner reservations with your significant other, try something unexpected this year and surprise them with a thoughtful gift.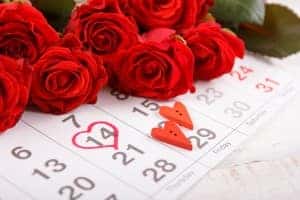 And to help you navigate the paths of love, we're here with our guide to the Top Flowers and Chocolates for Valentine's Day near Richmond, MI. So, before the day of affection sneaks up on you, let's dive into this guide.
Champagne Chocolates
Why pick out the typical, heart-shaped box of chocolates for your loved one this Valentine's Day when you can present them with some local, hand-crafted confections? And thanks to the creations found at Champagne Chocolates, you'll wow your sweetie with something decadent and delightful.
For example, this dessert destination comes complete with collections of chocolates, chocolate truffles, and more. So, if you know that your husband or wife likes to sample lots of different flavors, purchase their Truffle Assortment, filled with delicacies like Triple Chocolate Truffles, Mocha Truffles, Irish Crème Truffles, and other indulgences.
Take a look at some of the specialty treats featured on their Facebook!
Flower Carousel
No matter what type of relationship you have with your love, nothing expresses it better than a bouquet of beautiful blossoms. That's why Flower Carousel offers up plenty of options to sum up your feelings for your baby.
Whether you want to win over your crush with the "Be My Love" assortment of roses and lilies, or tell your spouse how much they mean to you with the "My Perfect Love" bouquet, this shop has everything you need. Alternatively, surprise your flame with something exotic like the Zen Artistry arrangement, that features purple orchids.
Check out photos of their pretty petals by visiting their Facebook page!
Juliet Chocolates
Located in Romeo, Michigan, Juliet Chocolates represents one of the most timeless love stories in history. To help you dazzle your significant other, this hotspot comes supplied with over one hundred varieties of different chocolate confections.
Pay homage to the Shakespearian classic by buying your darling a bag of Juliet's Temptations, which includes milk and dark chocolates filled with different flavors like Toffee, Nutty Amaretto, Crème De Menthe, and more.
If your sweetheart loves a nice pairing of fruit and chocolate, grab a box of their popular Cherry Cordials. That way, the cherry interior of these candies will match the bouquet of red roses you purchased for your spouse.
Hop over to their Facebook profile to see what other chocoholics have to say!