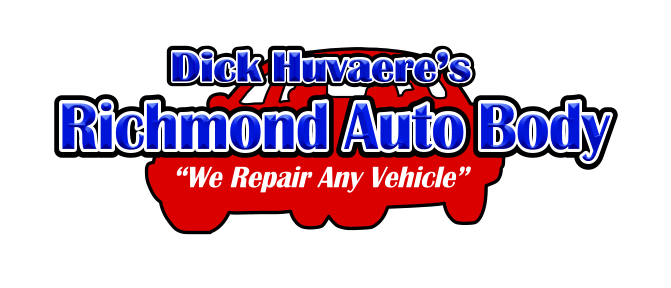 We're expanding to better serve you. We've outgrown our existing facility
and have created a new and improved, 13,600 square foot collision center
featuring the most advanced technology available.
At Dick Huvaere's Richmond CDJR, we make miracles happen. That's what our drivers from Clinton Township, Chesterfield, and New Baltimore are saying. The magic, however, isn't designed to impress a five-year-old at a birthday party. It's aimed at delighting adult drivers after they have incurred damage to their vehicle in an accident.
Our Body Shop in Richmond is your go-to auto repair location for all your car repairs. Regardless of how minor or harrowing the damage is, our excellent body shop technicians are highly skilled in transforming your Chrysler, Dodge, Jeep or RAM vehicle back into its original pristine state.
If you are looking for an experience like this, contact our car body shop near Clinton Township today! Be sure to keep in mind our body shop specials list for discounts on repair and maintenance services. 
Our auto body repair services include:
Windshield replacement

Dent fixes
Wheel repair and service
Brake repair
Exhaust repairs

Tire service and repair

Rather do it yourself? We have an extensive inventory of Chrysler, Dodge, Jeep and RAM parts near Chesterfield, MI for you to browse. Along with our extensive parts department, we're also always offering specials on car parts in Richmond, MI, so check those out to save you money!
- Direct Repair facility for most insurance companies. Expedites your claim for quicker turn-around time.
- One Day Repair (O.D.R.). In some cases, we can pre-order all parts necessary, repair your vehicle, pre-paint all parts, remove the damaged parts, and install the new parts, in an 8 hour period.  (Ask your advisor if your damage qualifies for O.D.R.)
- Laser Measuring System. This state-of- the-art measuring system ensures your vehicles? frame is returned within factory specifications.
- Computerized Paint Matching System. 
- Pride in workmanship. Our highly trained, I-CAR & state certified technicians take great pride in their craft and it shows in the quality of their work.
- Limited Lifetime Guarantee*. Workmanship on paint finish, body repair, etc. is guaranteed for as long as you own your vehicle.
- Pick up & Delivery. We will pick up your damaged vehicle and deliver it back to you once repairs have been completed.
- Rental Cars. Free transportation provided to and from Enterprise Rent-A-Car. 
- Domestic and Foreign vehicles repaired. All makes and models repaired. 
- Some restrictions apply. Please see dealer for details.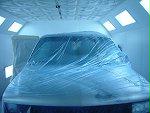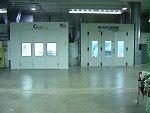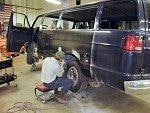 Our repair process enables us to deliver on time, every time:



1. Pre-Job Evaluation

    Pre-clean and inspect the vehicle, then initiate a repair order.

2. Detailed Inspection

    Disassemble vehicle to expose all hidden damage, document damage in order to notify  insurance carrier and customer of repairs needed. Order parts and calculate delivery date.

3. Frame and Body Work

     Measure and repair structure. Check dimension accuracy to factory standards with our laser measuring system and inspect body and metal work.

4. Prep and Paint

    Prime and sand vehicle to insure a flawless, rust-resistant finish and to provide factory durability.

5. Completion and Inspection

    Remount any additional parts. Technician and production manager inspect and test drive.

6. Wash and Detail

    Wash and detail the vehicle and complete the final quality inspection.

7. Customer Follow-Up

    Once the vehicle passes all quality checks, we inform the customer of delivery time.