Take a look at our Reviews: You'll Always Have Excellent Service from Our Customer First Dealership
Many dealerships claim to value customer satisfaction above all else. But here at Dick Huvaere's Richmond Chrysler Dodge Jeep Ram, we truly put all our Richmond, New Baltimore, and Detroit area customers first.
When we say that, we're not just blowing smoke. It's the reason why we've been awarded the Customer First Award for Excellence by FIAT Chrysler Automobiles (FCA) or Stellantis And we're here to show you just what that means, and how it can benefit you!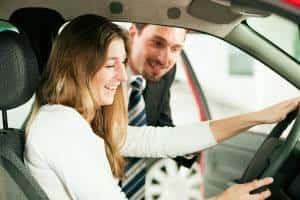 What Is Customer First?
In communities all over the country, there are dealerships that have set themselves apart by offering not only great selection and prices, but by crafting a truly outstanding, memorable automotive experience.
From this group, an elite lineup of dealerships has been chosen by FCA/ Stellantis to stand as examples. And we're proud to say that Dick Huvaere's Richmond Chrysler Dodge Jeep Ram has been chosen as one of the inaugural winners.
The Keys to Your Satisfaction
The truth is, our dealership wasn't trying to win awards. It's a great honor, but as we've said: The customer comes first. Your satisfaction has always been the priority. Any awards we might earn for that are secondary.
To cultivate the strong, positive customer relationships that characterize our dealership, we've had to consistently address five key pillars:
Performance Measures
Process Validation
Employee Surveys
Training Certification
Facility Certification
So, what does that all mean to you as a customer? First and foremost, we're here to listen. We want to know your lifestyle and needs (yes, even budgetary needs) to connect you with the perfect car. We're more than willing to go the extra mile for you.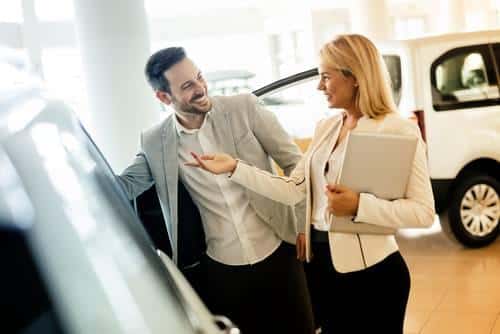 Secondly, we make sure that all our employees, whether they be sales representatives, service technicians, or financiers, are staying up to date with evolving industry standards. Beyond simple experience, they need the knowledge to make great things happen for you.
Experience the Customer First Difference for Yourself
At Dick Huvaere's Richmond Chrysler Dodge Jeep Ram, we just want you to have fun. But in order to do that, you're going to need an atmosphere and assistance that you can really trust. As a recipient of the FCA/ Stellantis's Customer First Award for Excellence, we feel confident we can provide that.
If you're curious to know more, just come on down to the dealership to experience the difference for yourself. We love meeting all our Richmond, New Baltimore, and Detroit area customers!

Debbie was excellent, she got me the best deal for my trade-in out of all the dealerships I went to, the process went completely smooth, love my new jeep!
Always friendly and efficient.
Did a good job on fixing other things with my jeep. Unfortunately couldn't find the main problem. But hopefully it's good for awhile!
This dealership has always taken great care of myself and my family. Austin Ottino and the Service group are top notch!
I have been working with Brian Schneider for many years and over 10 leases. He is the best to work with. He will shoot you straight. Everyone that works there are 5 star. Never had an issue even during Covid.
very friendly and knowledgeable make you feel like you are actually somebody
I want to thank. Primo. Amazing job, as always.
Service was fast and professional
Tim was a great salesman. He was personable and I didn't feel rushed at all.
Ryan T. Went above and beyond to take excellent care of my family.
I received great service and was treated with kindness and respect by everyone in the service department. I will not be returning to a certain Hall Rd location for service.
Effortless. Having a one year old daughter I didn't want to have to spend time looking for a vehicle, filling out paper etc.. I was able to communicate what I wanted, get my finance done all within a timely manner! They made this process so easy and painless.
Great service, smooth transaction. Would highly recommend.
Great service from everyone! Greeted immediately, Christina took great care of all our needs! Our car was well taken care of and cleaned, while we waited in the comfort of the lounge area with an amazing coffee machine!
The dealership is so welcoming and clean. Loved the Coffee machine. I went in for an Oil Change and was only there for about 40 minutes. Very happy!
I needed a recall done on short notice and the whole staff parts and service completed everything to may satisfaction. Thank you
Went for an oil change. Everyone was friendly & knowledgeable. The service dept looks great. Nice waiting area. Service was much faster than expected.
Great customer care and very good coffee in the waiting room
They were very accommodating with an appointment for an oil change. All employees were polite and efficient. Little wait time.
When i first booked the recall work, I was told 2 hours. I dropped off my vehicle at 9:30am on a Friday. I was waiting for a call to come get it when i received a text saying it would not be done until Monday. I was stranded with out a vehicle. I was in pain from a bad, infected tooth. I was across the street when i got the text. I went to the service department to see what was up with my vehicle mad and in pain. Kristen came out behind the counter and took care of me. She ...
Sam Mensor and Huvaere's made it happen.
Nobody likes spending money on a new vehicle, but Don K. and the rest of the Team made the experience much more pleasant. Don went the extra mile to find the vehicle that I wanted.
Everyone was berry friendly and work was done at a minimum time and received a nice smile and clean car.
they took care the repair right away and washed my truck for free I was inn and out in half hour
Debbie Payton has always been very helpful in getting the Jeeps that my wife or I want. Everything is handled by phone or text in a timely manner. I show up and the vehicle is always ready. A short time of signing forms and I'm on my way. Thanks Debbie
Brought my 2019 Ram 1500 Laramie in for a broken exhaust. The service staff was easy To work with. Had an estimated work time of 3-4 hrs and was finished in half the time. Total cost was less than the estimate. The facility was clean and the waiting area was comfortable with a great coffee machine. Overall experience was excellent. Looking forward to seeing the new showroom and the friendly people on the next go round.
Great service excellent salesman always working for you.
Sam Catanzaro is the greatest.
Dave and Josh are the best! Very knowledgeable and most of all they are honest.
My service advisor was awsome. Thanks for all your help Amanda.
Staff was very nice and informative 👍
Great team working at this dealership.
Great service at this dealership! Always professional...I will bring my business back here!!
Phillip Magel was an outstanding salesman
the service is amazing! Ryan Tolitsky too such good care of our son who needed immediate help for his jeep. we cannot say enough good things.
Sam Catanzaro is extremely helpful, and takes the time to explain all information about the vehicle you are buying. This was my first time buying a car from a dealership, and Sam took the initiative to FaceTime me about my vehicle as I was having it delivered 3 hours away to make sure I was comfortable and familiar with all aspects of the vehicle. Sam made sure that I was satisfied with the delivery process, and gave great advice to a first-time car buyer. Sam is also quick to respond with any questions, and emphasized that I reach out to him ...
Ryan Tolitsky did a great job helping me build and order my new 2500. The process was tedious due to the options I wanted and the limited configurations Ram would actually allow. Which is no reflection on Ryan of course. He kept me informed through the build process. He promptly notified me when it was delivered and helped out greatly during the purchase of it. I would definitely recommend Ryan and the dealership to anyone looking for a new Ram 2500. I would of added a photo but it's winter in MI and I haven't been able to wash it ...
Chris Gauronskas was so great to work with and very personable. I could not be happier with the whole process start to finish. Chris kept me informed and up to date during my vehicle purchase. I truly appreciate everything and will definitely recommend my family and friends to work with Chris on their next vehicle lease/purchase.
Phillip Magel was outstanding salesman.
Tim Selby was very friendly, knowledgeable, informative, patient and understanding. He explained the details of every aspect of my sales experience. I definitely will do business with him again. I will recommend Huaere's and TimSelby!!
Phillip Magel was an amazing person to work with. He was very helpful throughout the process
The service department was top notch had my truck back sooner than expected everything was fixed just like promised would definitely recommend
Al always does an amazing job and takes care of anyone who comes to the service department. He's helped me for numerous years now and makes sure the customer is top priority, he deserves to be commended for all his hard work and everything he does. I'm very grateful for him and his service
Great customer service from Ryan, quick diagnosis/service and nice clean waiting room.
Great service super helpful trading in and up.
Great customer service! Kane had me in my new lease in just a few hours.
Great people they work hard to help you find what vehicle your looking for This is my 5th vehicle I have bought from them
Dave and Josh were awesome to deal with!
Austin is great. He answers any questions you may have. Treats you like family
Thanks for the attention to detail on the oil change on my Jeep and thanks for the quick turn around repair on my van.
Great service and people!
Hunter Steven was as helpful as he always is. Found the truck, color and price that works for me. Transitions went smooth and quick. I'm gonnaThis is the best place to buy a vehicle.
Al in service is top knotch and is the best service advisor in the business.
Phil was patient and helpful. The fact that they had inventory to work with, and reasonable lease rates made things easier
The seller was accommodating.
Manager Vince Taylor made a difference today. He got me in quickly and solved my problem that same day.
Great dealer best sales people anywere
My salesman Sam Catanzaro is outstanding. Told him exactly what I was looking for with price, style and color and he came through once again. No hassle, his quote was spot on
Outstanding service from the quick lane service advisors..quick and convenient service. I will be back when the service is due
Great service and very friendly staff! Phil was very helpful with my trade and purchase of my new Jeep Grand Cherokee. I would reccommend Phil and Duck Huevar to anybody for your Ram Jeep Needs.
---