Take a look at our Reviews: You'll Always Have Excellent Service from Our Customer First Dealership
Many dealerships claim to value customer satisfaction above all else. But here at Dick Huvaere's Richmond Chrysler Dodge Jeep Ram, we truly put all our Richmond, New Baltimore, and Detroit area customers first.
When we say that, we're not just blowing smoke. It's the reason why we've been awarded the Customer First Award for Excellence by FIAT Chrysler Automobiles (FCA) or Stellantis And we're here to show you just what that means, and how it can benefit you!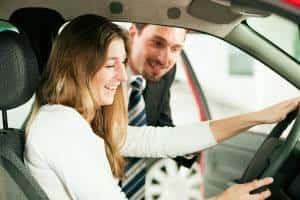 What Is Customer First?
In communities all over the country, there are dealerships that have set themselves apart by offering not only great selection and prices, but by crafting a truly outstanding, memorable automotive experience.
From this group, an elite lineup of dealerships has been chosen by FCA/ Stellantis to stand as examples. And we're proud to say that Dick Huvaere's Richmond Chrysler Dodge Jeep Ram has been chosen as one of the inaugural winners.
The Keys to Your Satisfaction
The truth is, our dealership wasn't trying to win awards. It's a great honor, but as we've said: The customer comes first. Your satisfaction has always been the priority. Any awards we might earn for that are secondary.
To cultivate the strong, positive customer relationships that characterize our dealership, we've had to consistently address five key pillars:
Performance Measures
Process Validation
Employee Surveys
Training Certification
Facility Certification
So, what does that all mean to you as a customer? First and foremost, we're here to listen. We want to know your lifestyle and needs (yes, even budgetary needs) to connect you with the perfect car. We're more than willing to go the extra mile for you.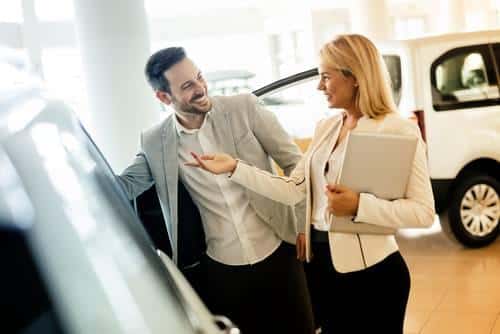 Secondly, we make sure that all our employees, whether they be sales representatives, service technicians, or financiers, are staying up to date with evolving industry standards. Beyond simple experience, they need the knowledge to make great things happen for you.
Experience the Customer First Difference for Yourself
At Dick Huvaere's Richmond Chrysler Dodge Jeep Ram, we just want you to have fun. But in order to do that, you're going to need an atmosphere and assistance that you can really trust. As a recipient of the FCA/ Stellantis's Customer First Award for Excellence, we feel confident we can provide that.
If you're curious to know more, just come on down to the dealership to experience the difference for yourself. We love meeting all our Richmond, New Baltimore, and Detroit area customers!

All personal are professional and keep you informed about the status of your vehicle. Price is competitive.
Service work was done as stated
Great and professional service when arranging for the car. Everything was done to our satisfaction.
I have not been happy that I've had to take my vehicle in for service but I cannot say enough about the service manager Al. Over the years I have had different experiences. When Al started helping me everything got better and he has consistently been the best. He goes the extra mile every time. They must treat him well because someone of that caliber could find a management job anywhere in the world.
Good car dealership but I wish the process went faster
Dave Kerwin is by far the best salesperson I've worked with. I have bought many vehicles from him, and always have a great experience! 10/10!
Original appt. I had to cancel but was no problem re-scheduling. I was amazed at the reconstruction of the dealership! Although under much construction, it was very easy to navigate to the service area. Oh, I must give a high 5 to whom suggested the coffee/hot chocolate machine ! Lots of selections made my wait very enjoyable !!!
I went to get my oil changed and they made it very easy. I was taken to a waiting room and offered coffee, tea, etc. It was very clean and even had a television for those that wanted to watch it. In a short while they came to get me because my car was ready. I was walked to my car and I was on my way.
Dave was excellent sale man. Very knowledgeable in info. Would recommend him to friends. Think your appraiser did me wrong. He lied to me. On a year old truck with 10,000 miles he snowballed me. I think he had a buyer already. I know he is there to make the dealership money. And screw the customer. Next time I'll buy from Dave but it won't be a trade in. I checked and found 3 truck in the 4 northern states sold for 10-11 thousand more than he said. It would 12-15 years ago my wife and I came into your dealership ...
My salesman Ryan was easy to deal with, fast with his responses and well informed. The one thing I have a big issue with is with the parts department, after purchasing a new 3500 I don't feel it's appropriate to charge me a 2.5% charge for using a debit card to buy mopar parts . It's a small sum I understand but it's the point, it's a debit card so it's cash. I will find another source for parts from now on.
Great dealership!! Highly recommended!!
Chris was very competent and knowledgeable on all the facts of my deal. It was a pleasure to do business with him . Have a history with the Richmond location and it is apparent the same quality that existed in 1998 is still being practiced in 2022. In the future all my business will be done there!
Dave was great to work with, again. No pressure and worked with us on options that met our needs.
Awesome experience great job timely manor
Very friendly and efficient service. No complaints!
The staff and service is top notch!
Was there for a warranty inspection. It was completed before my appointment time. Good job!
They took me right in and assisted me professionally and kindly! Loved their service here! Thanks Dave!!
Great salesman! Took a lot of time with me to make sure I was confident in the truck I purchased. I could not find a better deal on the same vehicle anywhere else. Thank you Dave and Josh for a super smooth great buying experience.
My experience has always been amazing here. This is the 2nd car that I've gotten from here. My dad has gotten multiple cars from here in the past and goes to Brian. I Brian and Ted are both amazing, and made the experience great. It was an exciting experience since this is a first time I've gotten a brand new car instead of used. They are both very nice, friendly, and will help with any questions. I would definitely do business with them again in the future.
All good done in quicker time then said they could.
Excellent experience..my salesman Tim Selby was very helpful and I was in and out in a hour with my new ram..
I would recommend to friends and family to buy their next vehicle.
I purchased my 2019 Dodge Challenger R/T from here. My salesman was Mark Desiro. He helped a great amount and made sure the car was all good to deliver while I was on vacation. I ran into issues on the paper work after the fact of financing. Kimberly made sure everything was all fixed. I would definitely go here again the amount of help from them was great.
I purchased my 2019 Dodge Challenger R/T from here. When I purchased it Marc was a decent amount of help and even had it dropped off detailed all of that. I did run into some issues after financing that I noticed occurred, but Kimberly was great at pointing me in the right direction to make everything right again.
Sam Mensor was such a nice guy to work with. Really went out of his way to help me get the best possible deal! Would highly recommend him
I took my new jeep in for service on a rainy day and let's just start by saying how professional and friendly everyone is! They really made sure all of my questions were answered and printed out and explained in detail everything that was done to my jeep!
Great place to shop for cars/van Mr Kerwin is very helpful and knowledgeable in the car industry. Will go back.
On 8/12/2022 , my mother & I went into Dick Huvaere's looking to buy a new vehicle; we were referred by my daughter Amanda to see Ryan Tolinsky! Well, I am glad we did. Not only did we walk out of the dealership with a beautiful new car, but Ryan bent over backwards and went the extra mile to make sure we were taken care of and explained everything thoroughly to my mother & I about the car. I would consider Ryan a definite asset to the company, because with that kind of customer service, we'll keep coming back!!! Thank ...
Always a pleasure dealing with the Huvaere sales staff. No surprises, they look out for the buyer's interests ( i.e. financing options, vehicle selection and packages, sales followup, etc.) Always a good experience, and similar comments are expressed from referred friends.
I reached out to Debbie after seeing the Ram truck on line. She got me a price quick and sent me several pictures. The price was right, and she did all the leg work. We simply brought a check, and a proof of insurance and drove it home. Good price, and excellent service! Very thankful and will send everyone their way!
This is my 2nd time going here, and my parents have always come here for their cars. Highly recommend this place and Debbie Payton! I will be back for my next vehicle!
Mark Herren is the best! He works with you, offers suggestions, looks the car over with you, offers alternative choices, is never pushy and is just in general, a GREAT GUY to work with. This is NOT my first car I have purchased through him either. Each time has been a great experience.
My family has been coming here for years. Wouldn't use anybody else but Brian Schneider!
Sam M. was awesome! I was in a hurry to get a vehicle and only had the day to get it done. Sam was able to get everything done for me same day and I love my new vehicle. Thanks again Sam!
Great dealership very communicative, Sarah is awesome 👌 she keeps you inform on every step in the process and a great person to work with..
Andrew Smith & his team in service were AWESOME !! ... from quick troubleshooting response to how prompt he was to communicate with us about backordered parts. Then once parts were received the job was completed quickly & flawlessly. We definitely recommend this dealership .... KEEP UP THE GOOD WORK !!
Great experience from the start, no hassle, they made it very easy all the way.
My Service advisor was Christina Smith and she was great! I am seeing lots of great improvements in the Dealer also ( way over due ).
Worked with Chris he was great! Made everything very easy. The whole experience was great. In this day and age that's saying a lot!!!
Excellent service and staff
I have had very good experiences at this Dealershp my sales man Austin Ottino, was great, no BS sales, thanks to a referral I recieved from Eric Manciero. Also, the service techs are great, with out those guys doing a stellar job fixing glitches and much more, I probably wouldn't recommend this dealership. Thanks guys for all that you do!!
Service Dept is fabulous. Aldi is amazing. Once upon a time it wasn't like this there but I think between the new facility and people like Aldi, the change has been tremendous.
Brian and Ted are AWESOME!
Great experience. Jacob was very helpful.
Great experience all around! Tom G was helpful throughout the entire process and didnt pressure us during the purchasing process. My wife and I felt comfortable and would definitely return because of the experience. THANKS TOM G!
Austin is the best, thank you for building my dream wrangler out with me! I ADORE this thing!!!
Dave Kerwin was extremely knowledgeable and professional. The sales experience was seamless from beginning to end.
Dave was super friendly, helpful and made the car buying experience fun! My new jeep is everything I wanted!
Even during the current remodel I had no trouble scheduling an oil change for my Jeep lease car. The associates were friendly and all smiles and the waiting room super comfortable and well stocked with complimentary refreshments (missing during c19).
Phill made the whole process very easy, had everything ready for signing when we arrived. Listened to what we wanted and found the prefect truck for ud
Awesome place they get the job done Ryan are sales man was spectacular and helped us get it done.
Had appointment for an oil change and tire rotation..they were courteous, fast and efficient.. I will be back with my other vehicles. Tyvm Huvaere's
---