You'll Always Have Excellent Service from Our Customer First Dealership
Many dealerships claim to value customer satisfaction above all else. But here at Dick Huvaere's Richmond Chrysler Dodge Jeep Ram, we truly put all our Richmond, New Baltimore, and Detroit area customers first.
When we say that, we're not just blowing smoke. It's the reason why we've been awarded the Customer First Award for Excellence by FIAT Chrysler Automobiles (FCA). And we're here to show you just what that means, and how it can benefit you!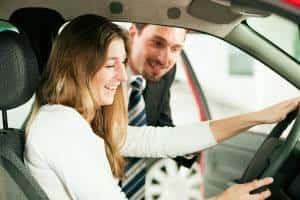 What Is Customer First?
In communities all over the country, there are dealerships that have set themselves apart by offering not only great selection and prices, but by crafting a truly outstanding, memorable automotive experience.
From this group, an elite lineup of dealerships has been chosen by FCA to stand as examples. And we're proud to say that Dick Huvaere's Richmond Chrysler Dodge Jeep Ram has been chosen as one of the inaugural winners.
The Keys to Your Satisfaction
The truth is, our dealership wasn't trying to win awards. It's a great honor, but as we've said: The customer comes first. Your satisfaction has always been the priority. Any awards we might earn for that are secondary.
To cultivate the strong, positive customer relationships that characterize our dealership, we've had to consistently address five key pillars:
Performance Measures
Process Validation
Employee Surveys
Training Certification
Facility Certification
So, what does that all mean to you as a customer? First and foremost, we're here to listen. We want to know your lifestyle and needs (yes, even budgetary needs) to connect you with the perfect car. We're more than willing to go the extra mile for you.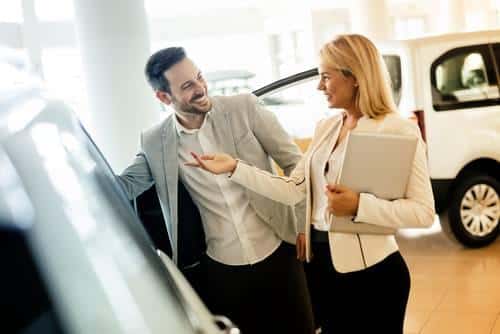 Secondly, we make sure that all our employees, whether they be sales representatives, service technicians, or financiers, are staying up to date with evolving industry standards. Beyond simple experience, they need the knowledge to make great things happen for you.
Experience the Customer First Difference for Yourself
At Dick Huvaere's Richmond Chrysler Dodge Jeep Ram, we just want you to have fun. But in order to do that, you're going to need an atmosphere and assistance that you can really trust. As a recipient of the FCA's Customer First Award for Excellence, we feel confident we can provide that.
If you're curious to know more, just come on down to the dealership to experience the difference for yourself. We love meeting all our Richmond, New Baltimore, and Detroit area customers!