Take a look at our Reviews: You'll Always Have Excellent Service from Our Customer First Dealership
Many dealerships claim to value customer satisfaction above all else. But here at Dick Huvaere's Richmond Chrysler Dodge Jeep Ram, we truly put all our Richmond, New Baltimore, and Detroit area customers first.
When we say that, we're not just blowing smoke. It's the reason why we've been awarded the Customer First Award for Excellence by FIAT Chrysler Automobiles (FCA) or Stellantis And we're here to show you just what that means, and how it can benefit you!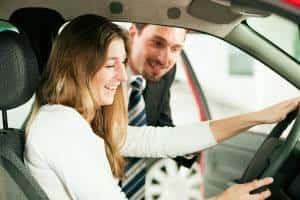 What Is Customer First?
In communities all over the country, there are dealerships that have set themselves apart by offering not only great selection and prices, but by crafting a truly outstanding, memorable automotive experience.
From this group, an elite lineup of dealerships has been chosen by FCA/ Stellantis to stand as examples. And we're proud to say that Dick Huvaere's Richmond Chrysler Dodge Jeep Ram has been chosen as one of the inaugural winners.
The Keys to Your Satisfaction
The truth is, our dealership wasn't trying to win awards. It's a great honor, but as we've said: The customer comes first. Your satisfaction has always been the priority. Any awards we might earn for that are secondary.
To cultivate the strong, positive customer relationships that characterize our dealership, we've had to consistently address five key pillars:
Performance Measures
Process Validation
Employee Surveys
Training Certification
Facility Certification
So, what does that all mean to you as a customer? First and foremost, we're here to listen. We want to know your lifestyle and needs (yes, even budgetary needs) to connect you with the perfect car. We're more than willing to go the extra mile for you.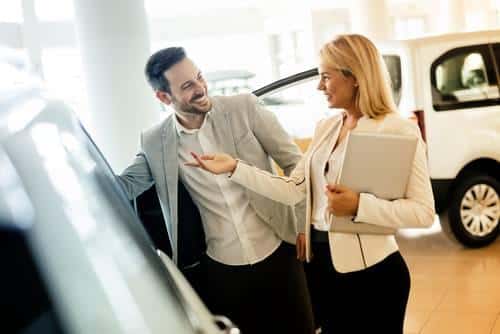 Secondly, we make sure that all our employees, whether they be sales representatives, service technicians, or financiers, are staying up to date with evolving industry standards. Beyond simple experience, they need the knowledge to make great things happen for you.
Experience the Customer First Difference for Yourself
At Dick Huvaere's Richmond Chrysler Dodge Jeep Ram, we just want you to have fun. But in order to do that, you're going to need an atmosphere and assistance that you can really trust. As a recipient of the FCA/ Stellantis's Customer First Award for Excellence, we feel confident we can provide that.
If you're curious to know more, just come on down to the dealership to experience the difference for yourself. We love meeting all our Richmond, New Baltimore, and Detroit area customers!

Salesperson Don was terrific. I've purchased/leased dozens of vehicles and Don has easily been the most helpful/kind person I've had the pleasure of dealing with. Goes above and beyond to make sure you're happy. I wouldn't do business with anyone else!
Welcoming, efficient and professional. The new service department is amazing and the new customer waiting area beautiful, comfortable with a fantastic beverage machine . The wait was brief. The excellent complimentary car wash on a very dirty Jeep was greatly appreciated in time for the weekend. The wheel/tire coverage has saved us hundreds of dollars.
Utilized the new service center and kudos to this dealership, it's amazing. The greeting personell were friendly and welcoming. The process was efficient and professional. The new waiting area is state of the art, comfortable with a fantastic beverage machine that has Starbucks/Late and flavored Hot Chocolate. I was initially miffed about having to service the tires on the Jeep ( highly recommend the tire coverage it has saved us hundreds of dollars) but the experience was pleasurable and rather brief ( one large hot chocolate wait) the complimentary car wash on a very dirty Jeep ( really great job) in ...
Excellent service, at a fair price. Personable, competent employees
Chris G is great. I have leased my last two vehicles with Chris. I decided to purchase my lease this time and he helped me through the process seamlessly. The next time I need to purchase/lease a vehicle I will definitely come to see Chris.
Mr. Ottino is amazing!! No pressure, stays within my budget, east to talk to. Hes a cool dude!! I am a repeat customer and will keep going back for all my vehicle needs!
Our sales person was Tim Selby. Our experience with Tim was pretty good. We shopped from another state so we had to get there and do many thongs by phone and email prior to arrival. Those things went well. No issues purchasing the truck or anything. However, when we sat down to add on the extras (gap insurance, wheel protection, etc.) we were told that because the car under 60k miles, there was still some factory warranty left. We discussed oil changes. 3 a year still left. Now myself and my significant other recall this conversation. However, when we went to ...
Dave T. Is an awesome salesman! He takes great care of his customers. Our new lease was quick and painless!
I had a great experience. I turned in my old Ram 1500 lease and got a new one. The process was pretty easy. The sales rep Dave Kerwinn found a great Ram truck for me even down to the color Patriot Blue. I got all the features I wanted and Dave helped me also get some accessories added as well. Definitely would recommend this place to anyone looking for a good deal on a Ram or Chrysler or Jeep.
I received a oil change and tire rotation, it was all completed in a very timely manor.
Would definitely go back the next time I am looking for a vehicle. Debbie Payton made the experience easy and enjoyable. She took her time going over anything and everything all through the entire process.
Great experience and very easy process.!!
Great price and awesome service for new tires.
My Go To Dealership for all my Vehicle Leases. I Always get a Great Deal and outstanding customer Service. Ask for Debbie and tell Her Lynn sent you.
Very nice, Aldo was very helpful!
Everything was handled professionally. All I had to do was come in and sign my paperwork. They checked several financial institutions in order to find me the best deal. Sam Cat is the BEST!
I'm very pleased with my experience at this dealership
Great place to get my new ram pick up. Hunter Stevens did a Great job on finding the truck I wanted along with a good price during these tough times an getting inventory . I was in and out pretty quick with my new Ram. Thank you Hunter Stevens
It was a good and comfortable experience ordering and picking up my new car.
I drive from auburn hills to this dealership for the customer service and car selection
Super happy with our experience! Hunter Stevens was great to deal with from beginning to end. He was able to find exactly what I was looking for. I would definitely recommend him and the rest of the team!
Great experience! My salesman Sam was thorough and quick. I plan on doing business with this dealership in the future!
Employees were very friendly and and knowledgeable. It was the best experience we have had purchasing a vehicle. I would highly recommend them!
Great staff!!! My family has purchased multiple vehicles from Brian, and will continue to do so. There are several dealers closer to my house, but I drive a little further for a better experience! Highly recommend!!!
Very helpful and knowledgeable personnel
The only place I would ever go to get any vehicle! Best staff ever!
Great service. Friendly and knowledgeable employees
Have been coming here for years for our leases. Monique K. has always gone beyond to take care of us.
Chris G is great that's why I come back every time I purchase a new car. Can't wait to see the changes completed at the dealership.
Always great service, but the last time I was there it was a unique situation (too much to go into detail) and everyone from sales to the service dept worked hard in finding a solution. I greatly appreciate it!! Thank you so much!
ALDO THERQAJ was great he took his time and let me know everything that was going on with my truck. I really appreciate the phone call letting me know my vehicle was done.
I had the best experience my sales person his name was Hunter and he was amazing. I love my Jeep Compass, it drives wonderful I would recommend this dealership to all my family and friends keep up the good work guys
Sam Mensor was great! Would highly recommend seeing him for any car sale needs.
---