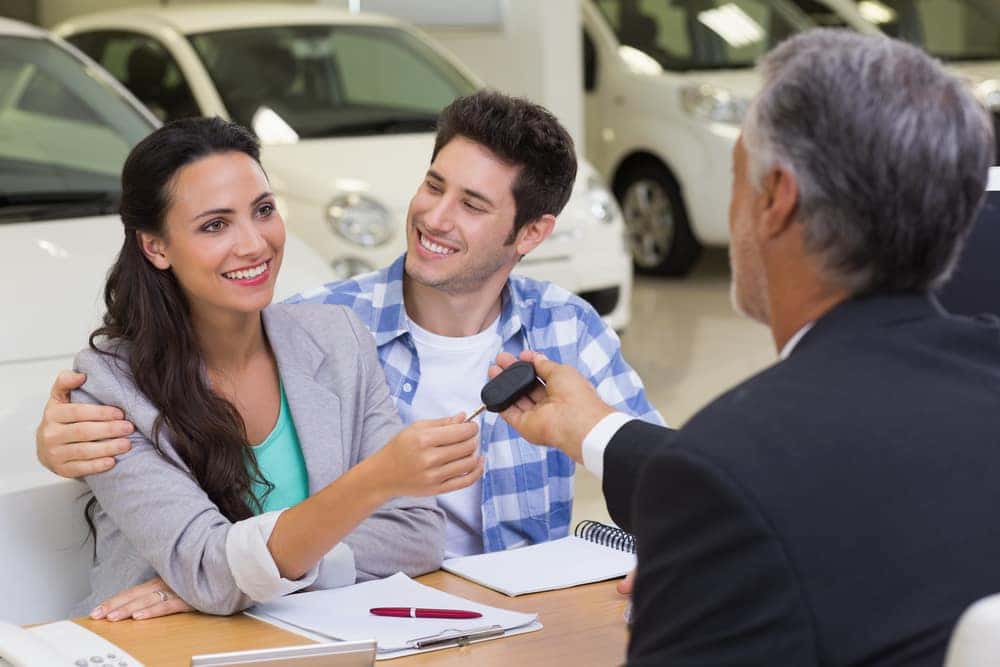 Buying a car, whether new or used, requires completing several important steps, including applying for financing. At Dick Huvaere's Richmond CDJR, we want to make financing a new car as easy as possible, which is why we offer a knowledgeable and compassionate sales team. Numerous consumers from New Baltimore, Detroit, and Richmond have found a competitive auto loan with help from our finance team, and we would be glad to help you, as well.
Get Started Online
One of the difficulties in applying for a car loan is finding the time to fill out a loan application. We understand that your time is valuable, which is why we've provided an online application form that you can fill out at your convenience. When you click on this application, you'll need to provide us with a few important pieces of information. In addition to contact information such as your name, address, and phone number, you'll be asked for information about your home, employment, and the vehicle that you're interested in driving. Once you've filled in this information, you'll be given a chance to review the application before submitting. After you've submitted your application, a member of our finance center will contact you to talk about your loan options. If you have any questions, you can call us or pay us a visit in person. Our professionals are available six days a week, and they would be glad to walk you through the process of applying for a car loan.
Why Work with Us?
As you can see, we try to make buying a car as easy as possible. In addition to our convenient online tools, our finance center is here to help you in several ways. For instance, our team has experience helping consumers with a wide range of credit backgrounds. This means that even if you have a poor or nonexistent credit history, we can help you find a loan that will meet your needs. Another way that our finance professionals can help you is finding the trade-in value of your current car, so that you can put that money towards your new vehicle. By trading in your vehicle, you may be able to get a much better loan at more attractive rates. If you secure your financing before choosing your automobile, we can tell you which of our models are in your price range. Working with our finance team is the most rewarding solution for purchasing your next automobile.
Start on Your Loan
If you're ready to invest in the quality automobile that you need and deserve, then you should start the loan application process at Dick Huvaere's Richmond CDJR. By taking a few minutes to fill out and submit your loan application, you'll be able to find an attractive auto loan that will make it easy for you to purchase the new car of your dreams. Effective financing is just one of the many ways that we serve our customers from Richmond, Detroit, and New Baltimore. Stop by today and let us show you how we're different from other area dealerships.
Apply For Financing Contact Us