Car Batteries for Sale near Me

Have you noticed a change in the way your car starts when you turn the ignition? The culprit might be your battery. Drivers look for batteries for sale near Richmond, New Baltimore, or Detroit, MI, Dick Huvaere's Richmond Chrysler Dodge Jeep Ram is the place to go.
We'll let you know what's going on with your batteries and resolve the issue. Learn more about car batteries below, then contact our team to schedule a service.
---
Signs You Need a New Car Battery
Electricity powers our lives. It can be easy to forget this fact when we're so used to interacting with the objects it powers. However, the moment it shuts off,
we realize just how important it is to keep things functioning. This is especially true when it comes to our vehicles.
Car batteries help to ignite your engine and turn on your entire vehicle as well as keep it running and power your electronics. Thus, when you begin having battery issues, you will notice the following signs:
Dim lighting
Issues with electronics
Your engine is slow to start
The smell of rotten eggs
Some of these signs might be easier to spot than others. Regardless, when you notice any of them occurring, reach out to the experienced technicians at our service center to get your battery checked out.
---
How Often to Change Your Car Battery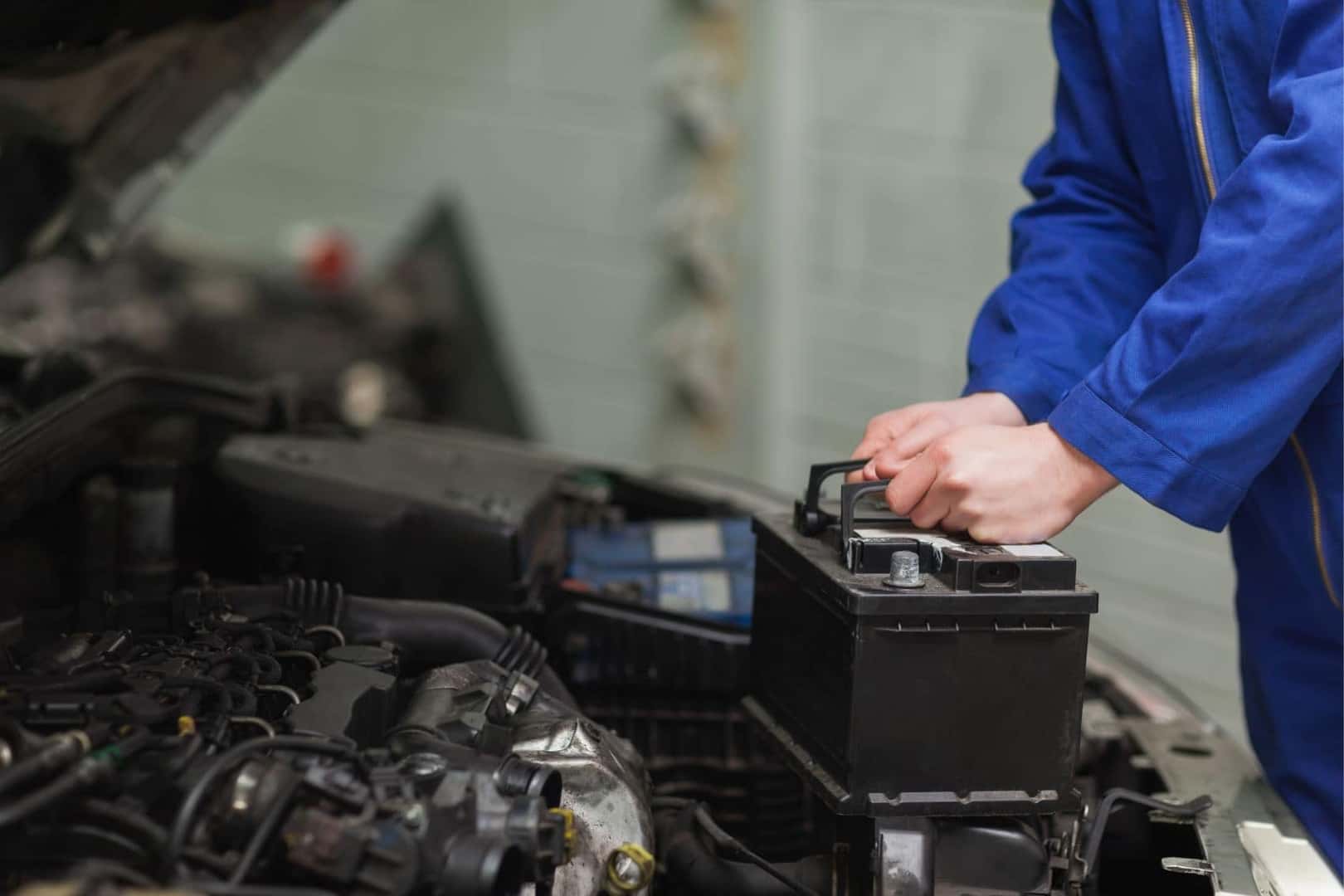 A car battery will typically last for three to five years in a traditional gas-powered vehicle. However, in drier environments with milder temperature
s, car batteries can last up to six years.
It's also important to note that certain factors can cause your car battery to wear out more quickly and need replacement sooner. These include:
Infrequent car use
Short trips
Leaving car lights on
While you might not be able to change how you use your car, it's still important to take care of your car battery. Our mechanics can let you know whether your battery needs service or replacement anytime soon when you visit our service center.
---
Reach Out to Us for Your Car Battery Needs
Dick Huvaere's Richmond Chrysler Dodge Jeep Ram can be your go-to service center whenever you're looking for car batteries for sale.
Richmond, New Baltimore, and Detroit, Michigan, drivers can rely on our mechanics to identify their car battery issues and fix them efficiently. Call us today to set up a service appointment.