2017 Dodge Challenger Review
Dodge is one of the most trusted car manufacturers in the entire world thanks to their impressive, high-quality product line. If you're interested in driving around New Baltimore, Detroit, and Richmond in a Dodge vehicle, then one of your best choices is the classic Challenger.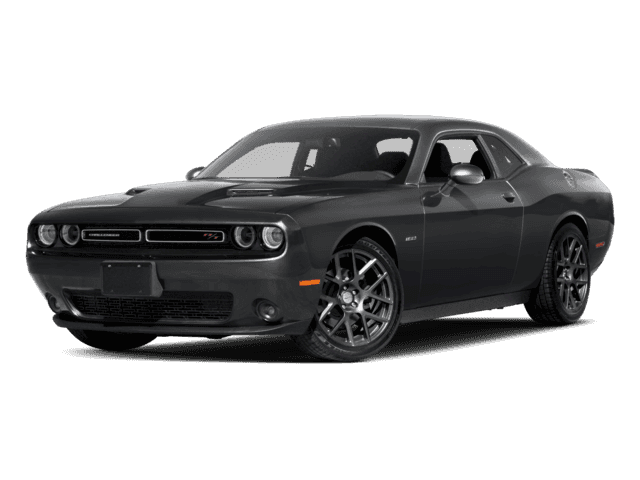 The Challenger remains one of the best muscle cars on the road, offering premier style and breathtaking power; and the 2017 model of this amazing vehicle is better than ever before. Examine a few of the features that make the 2017 Dodge Challenger the only vehicle that you should consider this year.
Dodge Challenger Design
One of the main reasons that consumers are interested in purchasing a muscle car is for the bold styling associated with these vehicles. If you value exceptional exterior design, then the only muscle car to drive this year is the Dodge Challenger.
The exterior of the Challenger offers several attractive design features. For instance, the Challenger is available in a variety of eye-catching paint colors. Also, depending on the trim level that you choose, you'll have access to features like classic side stripes, shaker graphics, and a Hellcat badge. On the exterior of the Challenger, you'll also find sharp LED headlamps and taillamps that add to this vehicle's aesthetic.
Dodge Challenger Engine
For you to fully enjoy your muscle car while driving around Richmond, New Baltimore, and Detroit, you need to make sure you have the right engine. A great reason to choose the 2017 Dodge Challenger is having access to a lineup of some of the most powerful engines on the market.
In the base model Challenger, you'll get a 3.6L Pentastar® V6 that is rated at 305 horsepower and 268 lb-ft of torque. The Challenger is also available with a 5.7L HEMI® V8 that produces 375 horsepower and 410 lb-ft of torque. On the SRT 392 trim, you'll get a 392 HEMI® V8 capable of 485 horsepower and 475 lb-ft of torque. The top-of-the-line engine is a 6.2L HEMI® SRT Hellcat V8 rated at 707 horsepower and 650 lb-ft of torque. If you value power and performance, look no further than the 2017 Dodge Challenger.
Dodge Safety and Security
Even if you want a high-performance vehicle like a muscle car, you still want to be sure your safety is guaranteed. Fortunately, with the Challenger, you'll be getting many advanced safety features to keep you protected on the road.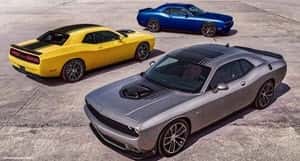 For instance, a solid frame with crumple zones helps protect you and your passengers during collisions. The Challenger also comes equipped with several active safety features like Electronic Stability Control, All-Speed Traction Control, and Hill Start Assist. Staying safe is easy when your car is the Dodge Challenger.
Drive the 2017 Dodge Challenger
Clearly, the Dodge Challenger is one of the best muscle cars on the road today. Providing superior power, exciting style, and advanced safety, the Challenger has all the features you want and need. To decide if the 2017 Dodge Challenger is right for you, you need to schedule a test drive right away at Dick Huvaere's Richmond Chrysler Dodge Jeep Ram.
At Dick Huvaere's Richmond Chrysler Dodge Jeep Ram, you can find a great vehicle quickly and easily with the help of our dedicated dealership staff. Visit us today to get behind the wheel!