Jeep Grand Cherokee vs Toyota 4Runner
With an iconic legacy that's instantly recognizable in both name and styling, the Jeep Grand Cherokee is a mainstay to those drivers in the Detroit Area like Richmond and New Baltimore who appreciate a rugged sport utility vehicle that's built for off-roading. That's not to say, however, that there aren't solid competitors. The Toyota 4Runner has a long legacy of its own as a superb SUV.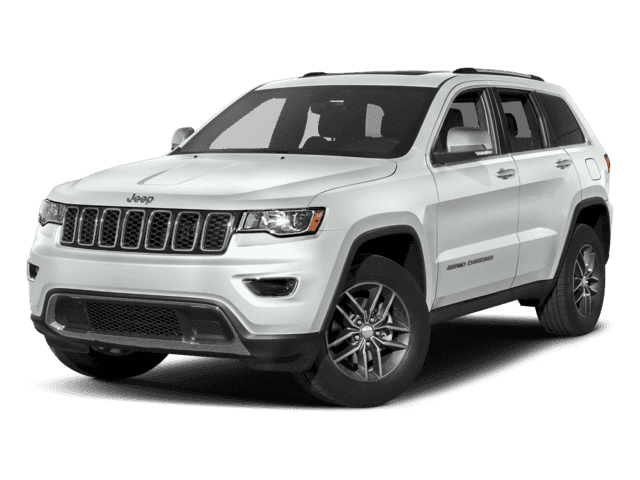 It's reasonable for local drivers to wonder which of these two top-performing SUVs will best meet their everyday driving and off-roading needs. Watch the results as the 2017 Jeep Grand Cherokee goes up against the new Toyota 4Runner and find out where to take a test drive of the winner today.
Performance and Powertrain
When it comes to performance and powertrain, both the 4Runner and the Grand Cherokee offer great options and superb performance. The 4Runner is designed to offer comfort on long road trips across the nation's highways, while the Grand Cherokee is adventurous and robust and built for performance.
The Jeep Grand Cherokee comes standard with a Pentastar V6 engine that delivers 295 horsepower and 260 lb-ft of torque, which has automatic on-off features and is paired to an 8-speed automatic transmission. Other engines available are an EcoDiesel V6 which puts out 240 horsepower, and a 5.7L Hemi V8 which delivers 360 horsepower and 290 lb-ft of torque. At the Hemi level the Jeep is capable of 7,400 lbs. of towing.
The 4Runner, on the other hand, comes with a 4.0-liter V6 delivering 270 horsepower and 278 lb-ft of torque, capable of towing 5,000 lbs and paired to an electronically controlled 5-gear transmission with sequential shift mode technology.
Off-Roading
As great a vehicle as the 4Runner is, one can't blame it for not keeping up with the Grand Cherokee's off-roading capabilities. Jeep, after all, is a brand that's built for off-roading and has been ever since World War II. It's specifically engineered to this very day as an off-roading vehicle that's capable of tacking the most rugged and difficult terrain via the Quadra-Drive II or Quadra-Trac 4×4 system.
The Toyota 4Runner comes with Full-Time 4-wheel drive and the Toyota Active Traction Control system, which does a superior job of handling off-roading, but there simply aren't any sport utility vehicles on the market today that can live up to Jeep's legacy of off-road performance.
Safety Features
When it comes to safety features, again, both vehicles offer an outstanding suite of technology to keep you secure on the road. The Jeep Grand Cherokee gives you a frontal collision warning with active braking technology to reduce the impact of any crash you have. It also gives you LaneSense technology to ensure you stay straight and true on the roads with lane keeping assist, parking assist and parking cameras. Toyota has its own suite of safety features, the Star Safety System, but it's just not quite as robust as that on the Jeep.
Check out the Grand Cherokee at Dick Huvaere's Richmond CDJR
The verdict is in: in terms of safety, performance and off-roading, the Jeep Grand Cherokee outperforms the Toyota 4Runner, which is an outstanding vehicle unto itself. If you'd like to test drive the new 2017 Jeep Grand Cherokee, call Dick Huvaere's Richmond CDJR for more information and to get behind the wheel today!