2018 Chrysler Pacifica vs Honda Odyssey
Even as sport utility vehicles grow in popularity on U.S. roads from Richmond to Detroit, to New Baltimore, MI, and beyond, the stalwart minivan continues to hold a strong place as an honored family vehicle. These vans offer outstanding room for passengers and cargo, comfort, great technology, and performance. They're perfect, whether you're going to a band gig, taking the kids to a sports club, or heading out on a family vacation.
Of course, the Chrysler Pacifica holds an honored place as a minivan with a direct lineage to the first vehicles in the class, but the Honda Odyssey also offers superior space inside, great performance, and modern presentation. So, which one will come out on top in a direct head-to-head contest? Let's check out the results as the 2018 Chrysler Pacifica goes against the newest Honda Odyssey.
2018 Chrysler Pacifica vs 2018 Honda Odyssey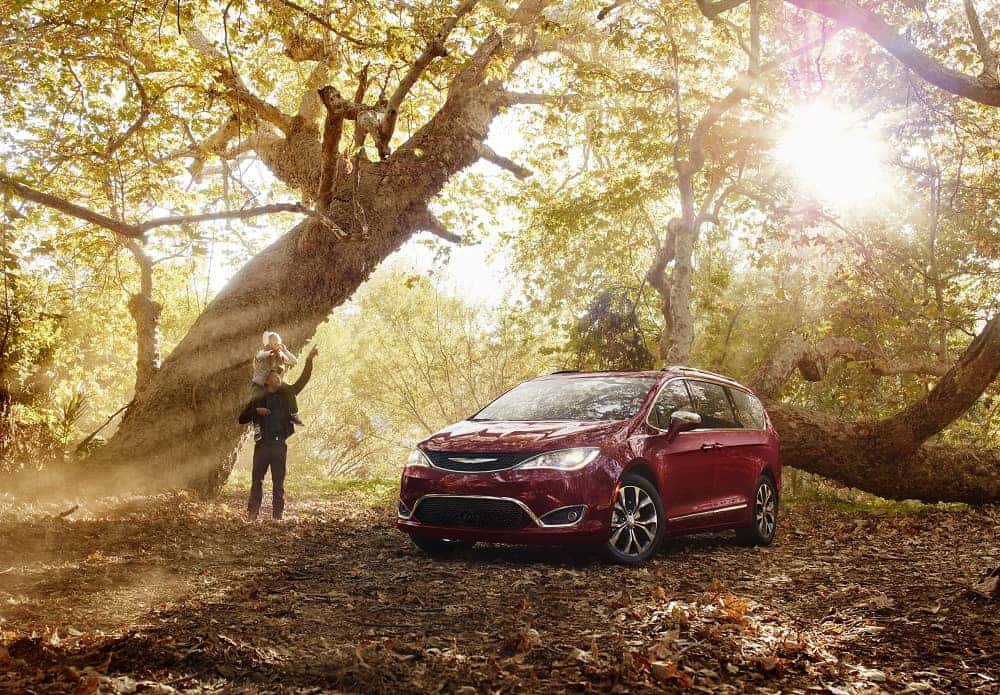 Power and performance aren't necessarily something people think heavily about with minivans, but they do matter—especially when you're hauling gear or a whole family in the back two rows. The Pacifica wins out in this area easily, with a primary 3.6-liter V6 engine that gives you 287 horsepower mated to a 9-speed automatic transmission kicking out power to the front wheels.
The Odyssey, on the other hand, gives you a 3.5-liter V6. While it's still fairly beefy, it only manages to generate 280 horsepower. While it does offer a smooth 10-speed transmission, you'll have to step up to the very highest and most costly trim levels to get it; so, the Pacifica offers a better, more efficient value, as well as more power.
Trim Levels and Technology
The Pacifica and Odyssey both come in your choice of six trim levels. The Pacifica, however, lets you customize your trim with individual and package add-ons that the Odyssey doesn't have. In addition, it offers outstanding base features like Bluetooth®, smartphone integration for both Apple CarPlay™ and Android Auto™, and a full infotainment system. Comfort and convenience features are also available right at the entry level, like heated mirrors, parking sensors, automatic climate control, and Rear Cross-Traffic Alert, plus keyless entry for easy in and out.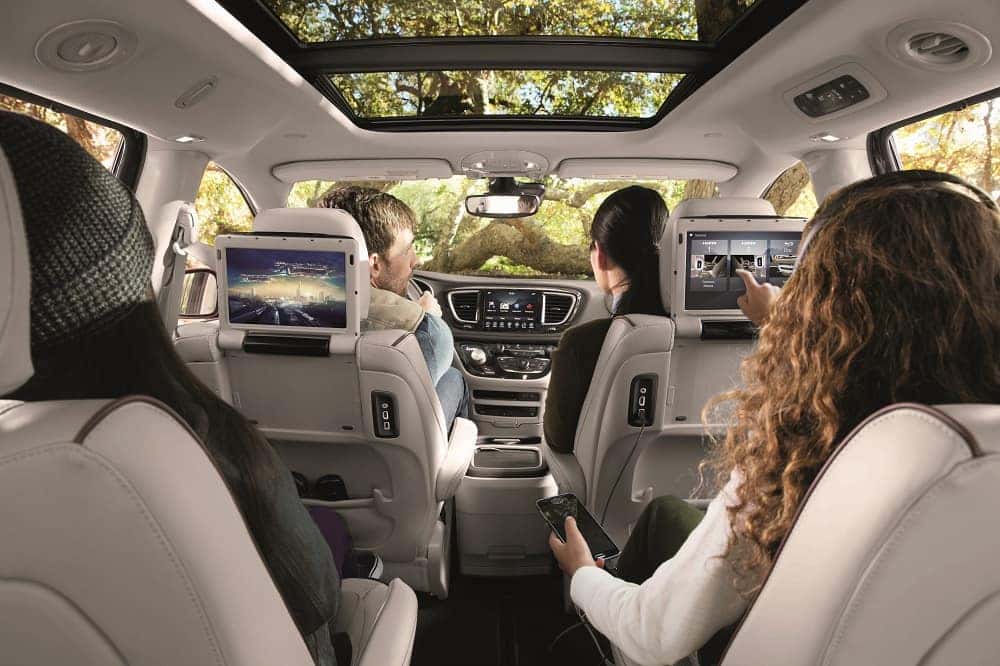 The Odyssey is okay at the entry level, but it has only a 5-inch display and a charge-only USB port. There's Bluetooth® but no smartphone integration. There are no standalone or package options, and advanced options are only available at costly trim level upgrades.
Storage Space
The Pacifica really shines in terms of storage space, all due to its patented special Stow 'n Go® system. This system allows you to easily and quickly collapse the second-row seats right into the floor with no hassle. Even better, if you leave the seats up, you can access the under-floor space for extra item storage.
The Honda model offers solid storage, but be prepared for a bit of added weight. Each backseat weighs over 70 pounds, and you'll have to remove them from the van to make use of the back cargo area.
Drive the Pacifica at Dick Huvaere's Richmond CDJR
It's clear that the 2018 Chrysler Pacifica has more to offer than the Honda Odyssey. If you'd like to test drive this outstanding family hauler today, Dick Huvaere's Richmond CDJR can help. Give us a call or stop into our showroom and we'll get you out on the New Baltimore, Richmond, or Detroit area roads today!