2017 Chrysler 300 vs. Dodge Charger 
If you're looking for a high-performance large sport sedan, there's tons of options from which to choose. Two of the most recognizable and respected entries into the sector these days are the 2017 Dodge Charger and the 2017 Chrysler 300. Regardless of which one drivers in the Detroit area including Richmond and New Baltimore choose, they're sure to turn heads wherever they go.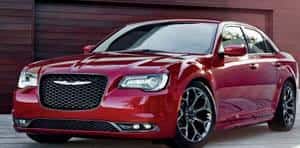 Each of these sedans has an iconic look, sleek lines, a long legacy, reliability and performance that is nigh unparalleled. It can be really hard to choose between them when you're trying to make up your mind. That's why we're happy to offer a complete breakdown and comparison of the features, options and advantages of each vehicle to help you make the perfect large sedan choice.
Design and Appearance
The biggest difference between the Charger and the 300 comes in terms of appearance. The Chrysler 300 is unequivocally a classic large sedan. It straddles the line between practicality and luxury, with a rectangular grille, stately lines and refined profile. The Dodge Charger, on the other hand, is the very definition of a large sport sedan. It has an aggressive grille, a sleek build with sculpted lines and an athletic and aerodynamic profile.
If you're looking for a refined, classy sedan that exudes success, the Chrysler 300 is your car. If you're looking for something sleek and sporty that seems designed to tear up the roads and take people's breath away, the Charger might be the choice for you.
Performance
The Chrysler 300 has two engine choices, with the top level V8 engine topping out at 363 horsepower, and the base level V6 offering 292 horsepower. It comes with a standard eight-speed automatic transmission. The Charger, on the other hand, has four engine choices. The base V6 is the same as that found in the Chrysler 300, but the top-level Charger V8 gives you an astounding 707 horsepower and has the ability to go from zero to 60 in 3.7 seconds.
While the Chrysler 300 has a powerful engine to get you where you want to go in style and with ease, if you're looking to really put power behind your travels, the Charger will burn pavement like few other vehicles in the sector.
2017 Dodge Charger vs. 2017 Chrysler 300 Space
Both the Charger and the Chrysler 300 have outstanding seating space inside, including front legroom of 41.8 inches, and back seat legroom of 40.1 inches. Both vehicles also share equal trunk space, with a total practical usage space of 16 cubic feet, which is plenty of room to handle your groceries, luggage, backpacks or briefcase.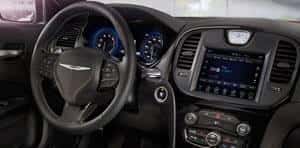 Either vehicle you choose, you'll get where you want to go with plenty of comfort, even if you're taking a long road trip.
Check Out Both at Dick Huvaere's Richmond CDJR
Both the 2017 Dodge Charger and the 2017 Chrysler 300 offer superior levels of comfort, space, and performance. In the end, the choice you need to make is whether you want a more refined appearance or a sports-car-like look and high engine power. Either way you go, you're sure to get a great car. Stop into Dick Huvaere's Richmond CDJR in the Detroit area, Richmond and New Baltimore to test drive both cars today!