Ram 1500 vs. Ford F-150
If you're looking for a new pickup to work through the streets of Richmond, New Baltimore, and the Detroit area, the choice can be difficult.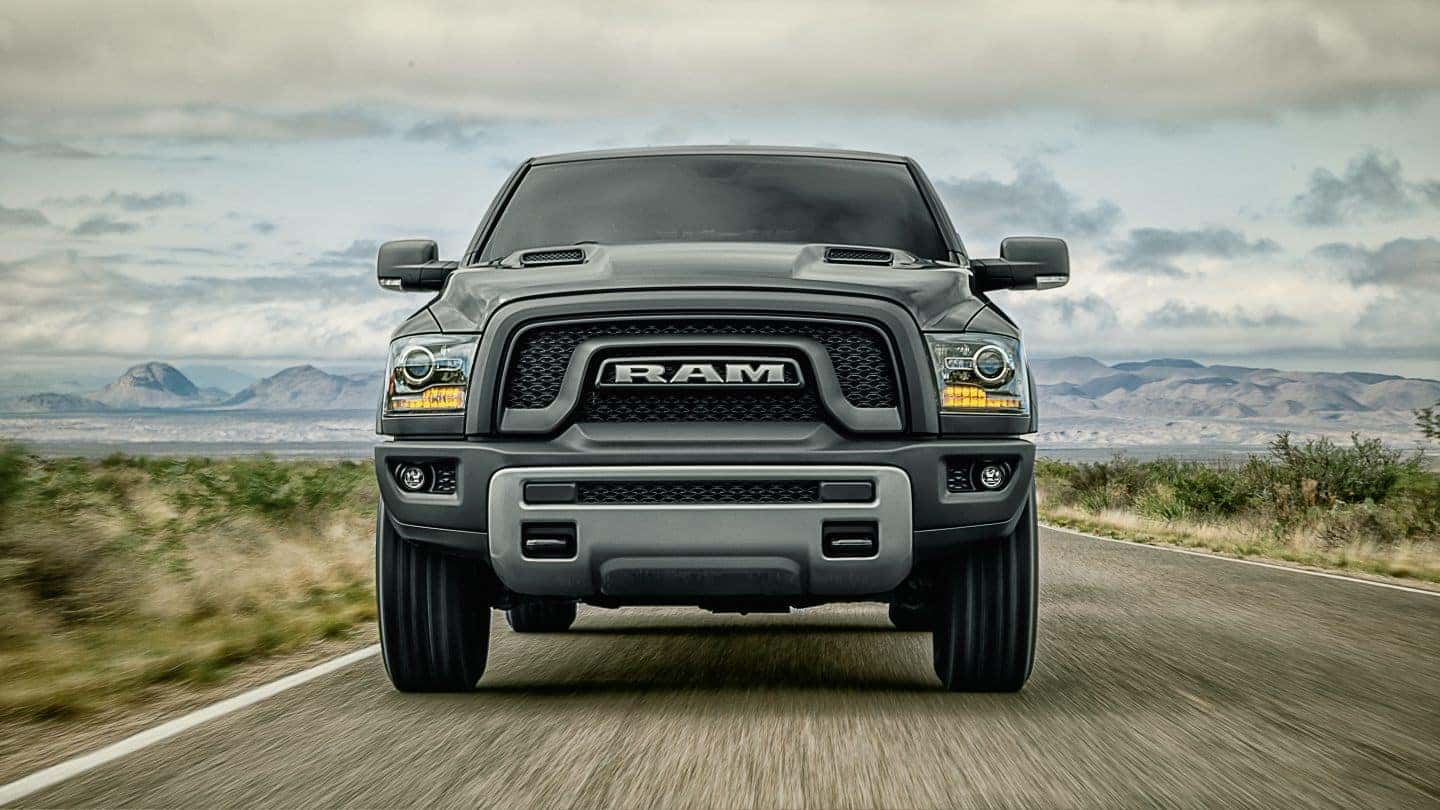 While there aren't nearly as many trucks on the market as there are sedans or crossovers, finding the right truck for your needs can still pose a real challenge since the industry is so competitive.
To ease your search, we've taken two of the best trucks on the market and put them against each other. The 2018 Ram 1500 and the Ford F-150 both have a lot to offer, but only one can be best suited for your needs. Learn about the differences between these two incredible pickups and discover which one is right for you.
To read more about the Ram 1500, check out its complete vehicle review.
Performance
When it comes to power under the hood, these pickups are virtually neck and neck. At their strongest, they both offer an impressive 395 horsepower which is more than enough to get you where you need to go. The 1500 has a slight advantage in terms of torque, however. It earns a maximum 410 lb-ft of torque while the F-150 can only muster 400.
When you compare their base models, the 1500 starts off a little better at 305 horsepower while the base F-150 is stuck at 290. If you don't want to go up too far in trim levels, the 1500 is the ideal choice if you want exceptional power early on.
Efficiency
Power and capability are essential for an effective truck, but if you want to be just as tough on your spending, you need a truck with exceptional fuel efficiency. No matter what, a truck is going to be a gas guzzler, but the 1500 may not be as bad as you think. The Ford F-150 gets an EPA-estimated 26 highway MPG at its best with its gas-powered engine. While impressive, is it enough?
The new 2018 Ram 1500 features a diesel option. With the 3.0L Ecodiesel V6 engine, you can go 754 miles on a full tank due to its incredible EPA-estimated 29 highway MPG. The F-150 can't match that, and neither can any other truck as a matter of fact. The 1500 is the best in its class in terms of fuel economy.
Technology
A modern vehicle wouldn't be complete without sum of the latest tech, and that includes pickup trucks, too. Both these trucks feature incredible technological features, the 1500 is truly state of the art. While the F-150 includes a digital display behind the steering wheel showcasing important information, the 1500's digital display is more customizable. You can organize the information any way you want, and set it to where it displays the information you want in the specific way you want it.
The 1500 also puts you at the helm of the command center where you can turn your truck into a mobile office. The advanced Uconnect® infotainment system features available Android Auto™ and Apple CarPlay™ connectivity, so you can always stay in the loop especially with its 4G LTE capabilities. The F-150 features similar systems, but they're not quite as advanced.
Ram 1500 vs Ford F-150
While both these trucks perform extraordinarily well, the 2018 Ram 1500 reigns supreme overall. With its enhanced performance, efficiency, and technology, there's not much of a contest left. If you want to truly understand all the Ram 1500 can do, you need to experience it for yourself. At Dick Huvaere's Richmond Chrysler Dodge Jeep Ram, you can. We invite all our local Richmond, New Baltimore, and Detroit area drivers to take the 1500 for a spin. Our friendly team is standing by to offer all the help and knowledge you need to discover if the 1500 is right for you. Contact us at your earliest convenience and schedule your test drive today!