Learn How to Budget for a Used Car with this FREE eBook!
Drawing up a budget for your next car may seem like a pretty simple task (if not a little tedious). And for the most part it is; however, there's many variables drivers may not consider when putting theirs together.
In addition to making note of monthly income and expenses, Richmond, New Baltimore, and Detroit drivers will also have to consider: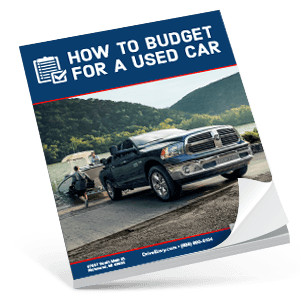 The additional fees that come with a car purchase (sales tax & insurance rates)
The monthly costs of gas
The interest rates on auto loans
Even if you haven't considered those factors before, the Dick Huvaere's Richmond Chrysler Dodge Jeep Ram team has. And we've put together this FREE How to Budget for a Used Car eBook just to get you familiar.
After reading through this helpful resource, drawing up your budget should be a breeze. Download today to learn more!