Jeep Compass vs Ford Escape


Today, Jeep and Ford offer a range of crossover SUVs, and drivers all over the New Baltimore, Richmond, and Detroit area love the 2020 Compass and 2020 Escape. Which one, however, offers the better SUV experience?
Check out how the Jeep Compass vs. Ford Escape stack up in a head-to-head contest of crossover SUVs, which our team here at Dick Huvaere's Richmond CDJR has compared for you below.
Compass vs Escape: Off-Roading Performance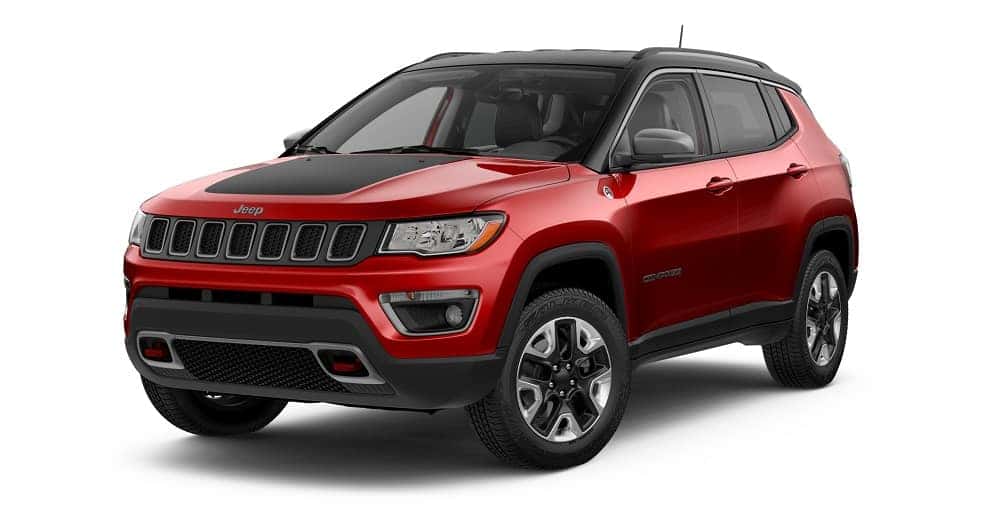 The base level engine for the Jeep Compass is a 2.4-liter 4-cylinder, which has 180 horsepower. The Ford model's standard engine is also able to produce 180 horsepower. The Compass however has additional equipment you can get, which gives it unmatched off-road capability.
The Jeep Trailhawk trim is specifically designed for off-road performance with specially tuned AWD and suspension, a front end designed for maximum breakover and approach angles, the special Selec-Terrain® Traction Management System for uneven and rocky ground as well as steep hills, and even protection shields on the underbody to help keep the gas tank, oil pan, and engine safe.
Ford does not have a special off-road trim for Escape. While it can handle some mud and rough ground, it just can't live up to the class-leading, off-roading fun you get from a Jeep crossover.
Jeep Compass vs Ford Escape: Technology Features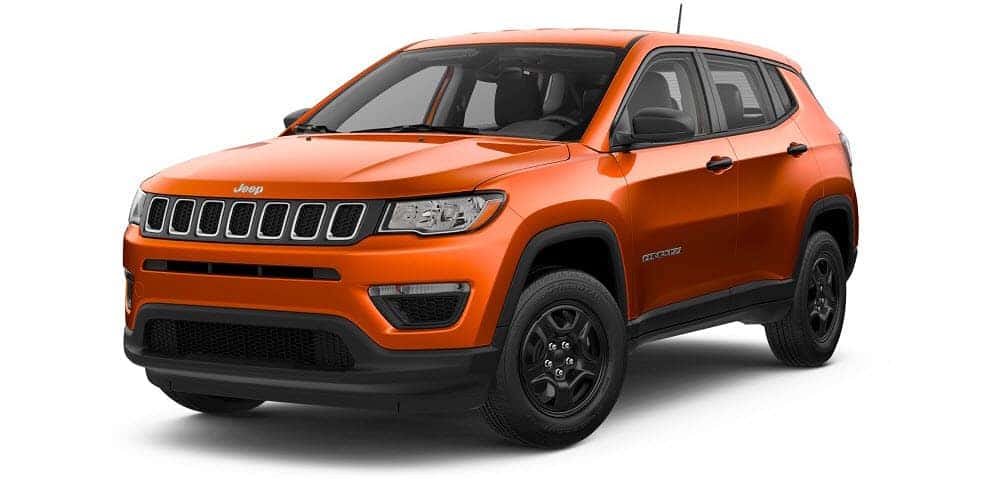 One main difference between the 2020 Jeep Compass vs. 2020 Ford Escape is the standard infotainment system you'll have inside your SUV.
With the Escape, the SYNC® system comes standard. This features Bluetooth® technology, which gives you a range of hands-free capabilities. Without taking your hands off the steering wheel, you can use your voice to change the song, call a family member, or send a message to a friend.
You'll be able to do all this and more in the Jeep Compass with Uconnect® 4. On its 7-inch touchscreen, you'll have access to even more of your smartphone's capabilities with the features of Apple CarPlay® and Android Auto™. This gives you a more personalized connection to your world and lets you use other applications while driving, including your maps to get directions.
Drive Through All Different Weather Conditions
When it comes to all types of driving conditions, on top of off-roading adventures, the 2020 Compass also excels.
Here in Michigan, we experience the full spectrum of weather throughout the year. Luckily, each of these SUVs is well equipped to handle slippery roads with available AWD systems, and keep your view clear during the winter with available heated side mirrors.
Both models also have available rain-sensing wipers that will automatically turn on when it starts to rain. To make sure they're ready to perform even during cold, icy days, the Jeep Compass also has an available windshield wiper de-icer.
Whenever the windshield wipers are on, Rain Brake Support will also activate in the Jeep Compass. This will help keep the rotors dry, so you can stop in a controlled and quick manner when needed.
Safety Features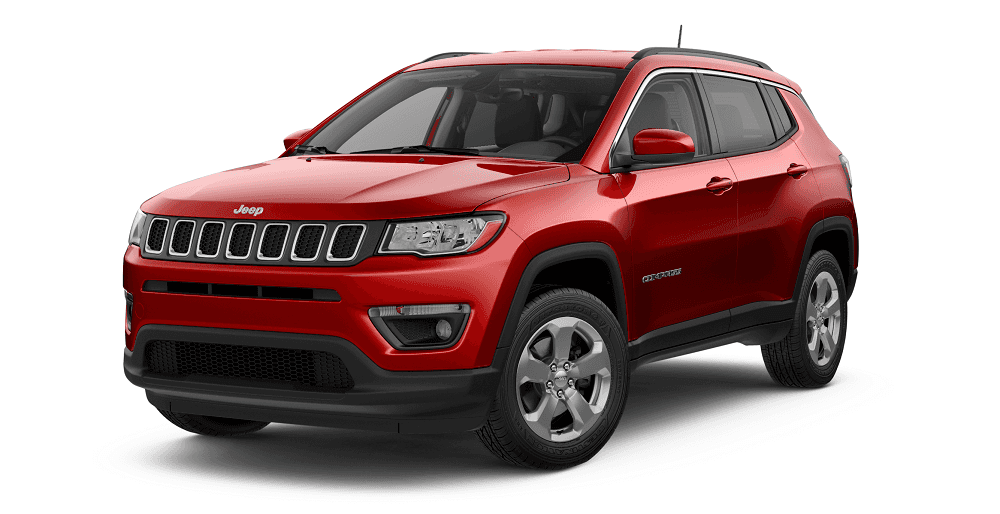 Both models have a range of safety features, from traction control systems to available advanced technologies, all ready to give you more confidence when driving. The 2020 Compass has a few additional features that will give you additional peace of mind, especially when riding over hilly roads.
When stopped on a steep upward incline, the Jeep Compass will make sure you don't start to roll back when you move your foot from the brake to the gas pedal—thanks to Hill Start Assist. With available Hill Descent Control, you'll be able to stay in control when navigating down a steep hill in the 2020 Jeep Compass.
Compass vs Escape: Interior Comfort
At first glance, both SUVs may seem similar with two rows of seating, but when you look closely, you'll notice a few key differences between their interiors:
Passenger Space: Both the Compass and Escape boast a 5-passenger capacity, but the Jeep gives you a lot more room to keep your passengers comfortable. This is because it has 126.7 cubic feet of passenger volume while the Ford Escape has 104 cubic feet of volume for passengers.
Personalized Control Over the Temperature: The 2020 Compass also comes with a dual-zone automatic temperature control system. This lets the vehicle keep the temperature the exact way you like it while your front passenger can adjust their side to be warmer or cooler. The Ford Escape comes with a manual, single-zone climate control system that you'll always have to adjust yourself to stay comfortable.
Stylish Designs: While the 2020 Escape does have available leather seats you can get, you won't have as many options over the style and color of your seats as the Compass. Since the 2020 Jeep Compass has a variety of trim levels to choose from, you can match its design to your personal tastes. This includes the premium all-black interior of the Altitude or the Tungsten accent stitching with the leather-trimmed steering wheel in the High Altitude.
Payload & Towing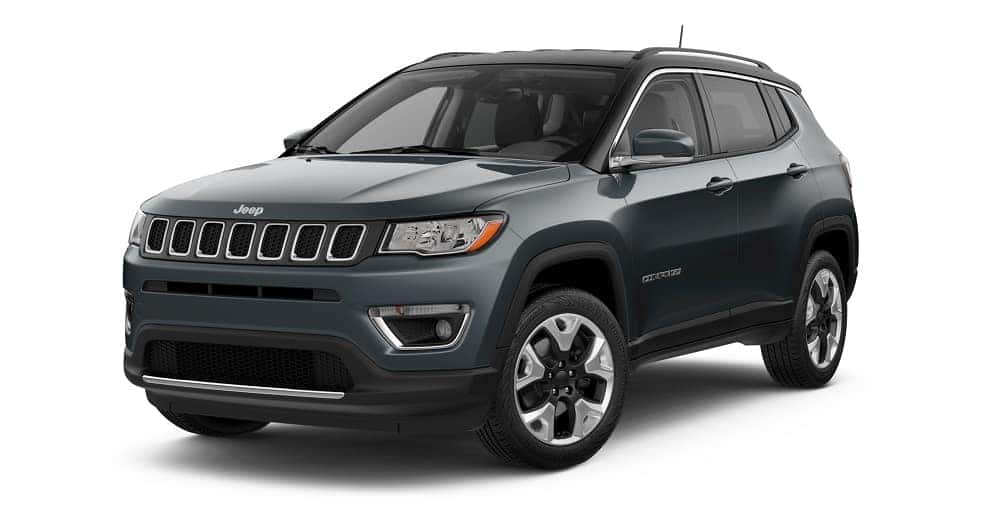 No matter what you need to bring along with you, you'll have the versatility needed to carry it all with either the Jeep Compass or Ford Escape. Each SUV offers a great deal of room in the back to load up luggage or grocery bags. You can even fold down the rear seats and use even more room for additional cargo.
You can also use the tie-down loops in the back of the 2020 Jeep Compass to keep items from rolling around, and it'll have a carpet specifically put in the cargo area to make it easier to keep your vehicle clean.
When it comes to heavier equipment or larger gear, you can also tow with either SUV or get available roof rails to safely secure items on top of your SUV. With the standard engines found in each vehicle, you'll be able to hitch up and pull along 2,000 pounds.
Test Drive the Jeep Compass
This comparison shows how well-rounded the 2020 Jeep Compass really is in terms of performance. If you'd like to get it out on the New Baltimore, Richmond, and Detroit area roads, stop into Dick Huvaere's Richmond CDJR today and ask about a test drive!