2017 Jeep Compass vs. 2017 Jeep Patriot
Many drivers in the Richmond, New Baltimore and Detroit areas have already made the switch to compact SUVs for their extra storage space, without the bulkiness of a fullsize SUV. Compact SUVs continue to be one of the most popular and rapidly growing class of cars on the market, but with increased popularity comes more options to choose from. How do you know which is right for you?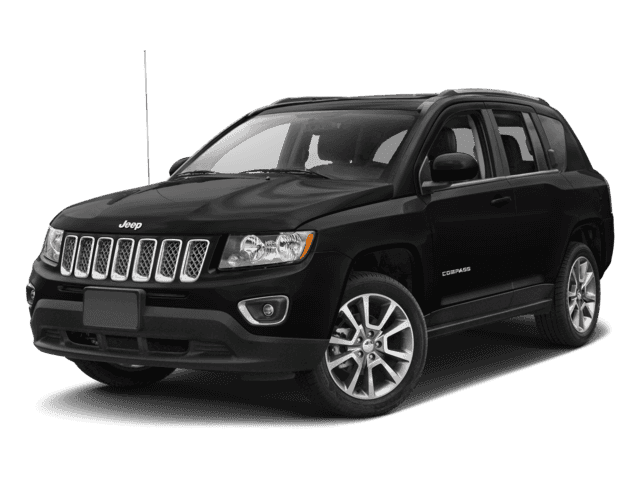 Jeep has always been a reliable manufacturer, designing vehicles with impressive off-road capabilities. In recent years, however, it has added even more features to cater to drivers who prefer to keep their vehicles firmly on the road. Two of the best Jeep vehicles that Dick Huvaere's Richmond Chrysler Dodge Jeep Ram is proud to offer are the 2017 Jeep Compass and the 2017 Jeep Patriot. Learn the differences between them in our comparison and discover which is best suited for your needs.
Off-Road
If you're interested in buying a Jeep, you probably plan to take it off road a few times. Both of these incredible SUVs will serve you well off-road, but one may have an advantage over the other. The Patriot can include the Freedom Drive II Off-Road Package. With this, you can get all-terrain tires, skid plates and a low-range mode. Keep in mind, however, that this doesn't come standard.
The Compass, on the other hand, is a master off-road. The Jeep Trailhawk style vehicles are famous for their off-roading capabilities and the Compass Trailhawk is unique among other compact SUVs. With its lifted ride height, special crawl mode that locks your transmission in first gear and the special rock mode, the Compass can conquer just about any terrain you come across far better than the Patriot can. The Patriot, however, will still fare better than other compact SUVs on the market apart from the Compass.
Convenience
It's harder to judge how fast you'll burn through fuel off-road, but you're still going to drive on the road most of the time, so fuel economy is an important factor. Both of these vehicles have an impressive fuel economy, but the Compass is slightly better. The Compass gets an EPA-estimated 31 mpg highway while the Patriot gets an EPA-estimated 26 mpg highway. That difference could mean a lot if you're spending a lot of time on the road, though the Patriot's fuel economy still exceeds many other compact SUVs.
If your primary concern is feeling comfortable inside the cabin, the Patriot might be the choice for you. It may seem slight, but there is extra room in the Patriot as you get 41 inches of headroom and your rear passengers get 39.9 inches of head room. In the Compass, you only get 39.2 inches of headroom and your passengers get 38.5 inches. The only place the Compass is superior is in front legroom, but the Patriot is generally more roomy.
Performance
Off-roading capabilities aren't the only important aspects of Jeeps. They need to be able to perform everywhere. If it's raw power you're looking for, the Compass is superior, with up to 180 horsepower compared to the Patriot's maximum 172 horsepower. Either way, they'll get you where you need to go.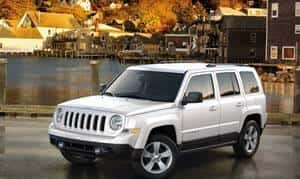 The Compass is also slightly easier to handle, but the turning diameter between the Compass and the Patriot only differs by tenths of a foot. Either option here can maneuver you through tight corners, but the Compass will have an easier time at it.
Schedule Your Test Drive Today
When choosing which of these incredible compact SUVs is best for you, it largely depends on what you value. The Compass performs better in nearly all areas, but the Patriot offers a more comfortable ride and still outclasses other compact SUVs besides the Compass off-road. For all drivers in the Richmond, New Baltimore and Detroit areas, Dick Huvaere's Richmond Chrysler Dodge Jeep Ram invites you to test drive the 2017 Jeep Compass and the 2017 Jeep Patriot. Visit us or call (586) 690-7088 to schedule your test drive today!