Jeep Gladiator for Sale Richmond MI

The Jeep Gladiator combines the adventurous style and performance associated with Jeep models with the unique capabilities that come along with the body style of a truck. If you are looking for a Jeep Gladiator for sale near Richmond, MI, you can make the short trip to Dick Huvaere's Richmond Chrysler Dodge Jeep Ram to see this vehicle for yourself!
Our team here at our Jeep dealership will be able to help you through the exciting process of shopping from a new car, from finding the exact model you want to getting personalized Jeep financing.
Learn more in the 2020 Jeep Gladiator Review!
Jeep Gladiator Towing Richmond MI
With the Jeep Gladiator, you will have a vehicle that can safely tow your boat to the lake as well as give you a comfortable and smooth ride when heading to JJ Knapp's Tavern to meet up with friends.
This truck has a towing capacity that reaches up to 7,650 pounds and can carry plenty of supplies in its bed with a maximum payload capacity of 1,600 pounds. It also has a range of systems, technologies, and other components that make it an extremely versatile vehicle that can handle any terrain you take this truck on.
Jeep Dealership Richmond, Michigan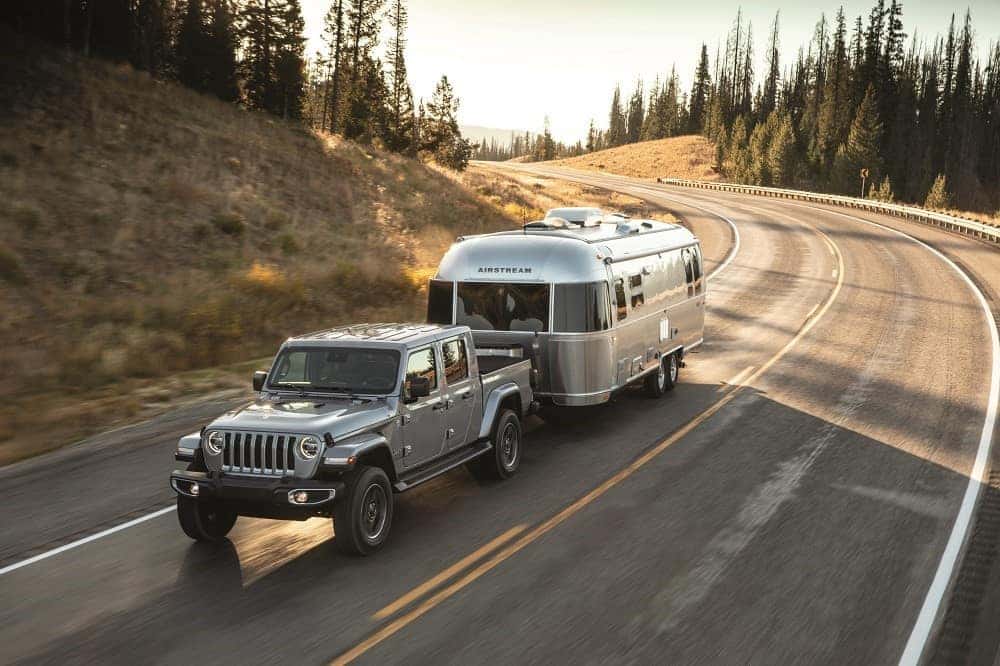 Begin looking for your new Jeep Gladiator right here on our website. With the convenience of our entire inventory listed online, you can see each model we have before you stop by our dealership to get a closer look and take a test drive.
When searching online, you can even filter to see the Gladiator trucks that have the features you know you want in your new vehicle. See which models have heated seats for extra warmth in the winter or the connectivity that comes with Apple CarPlay® and Android Auto™.
The when you do stop by your local Jeep dealer near Richmond, Michigan, we will be glad to show you the particular Jeep Gladiator for sale near Richmond, MI, you have your eyes on and answer any questions you may have about the capabilities or features of the Jeep Gladiator.
Related Post: Jeep Gladiator Trim Levels
Jeep Financing Richmond MI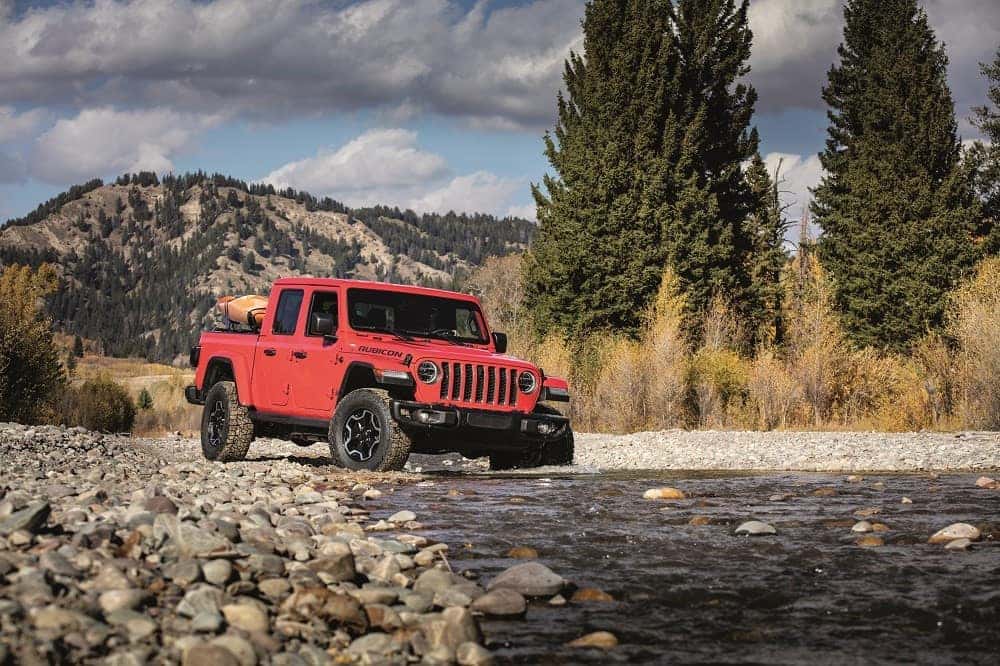 We do our best to make the process of getting a new car easy and personalized for you. This includes when it is time to develop a payment plan for your Jeep Gladiator in Richmond, MI. With our Jeep financing, our experts can work with your individual needs in mind to create a plan that gives you a comfortable monthly payment.
They will explain what you gain with a Jeep lease deal or describe what it means to buy your Jeep Gladiator. This will help you figure out which option is the better one for your lifestyle. They then will make the terms of your Jeep lease fit the mileage and length you need or secure you a loan for the Gladiator you are buying using their network of lenders.
Come Visit Our Jeep Dealership near Richmond
As your Jeep dealer near Richmond, Michigan, we can't wait to show you all the ways the Jeep Gladiator will make your drive more adventurous, smooth, and comfortable no matter where you take it! Contact us at Dick Huavere's Richmond Chrysler Dodge Jeep Ram to schedule a time to test drive the Jeep Gladiator.