Oil Change Richmond MI

The oil change is one of the most basic parts of car maintenance. While most of our customers are familiar with it, some ask, "Where can I find an oil change near me?" Others ask where they can find a fast oil change, because they're in a hurry or have a packed schedule. If you're searching for an oil change near Richmond, MI, we'd be more than happy to help you out.
Getting an Oil Change from Dick Huvaere's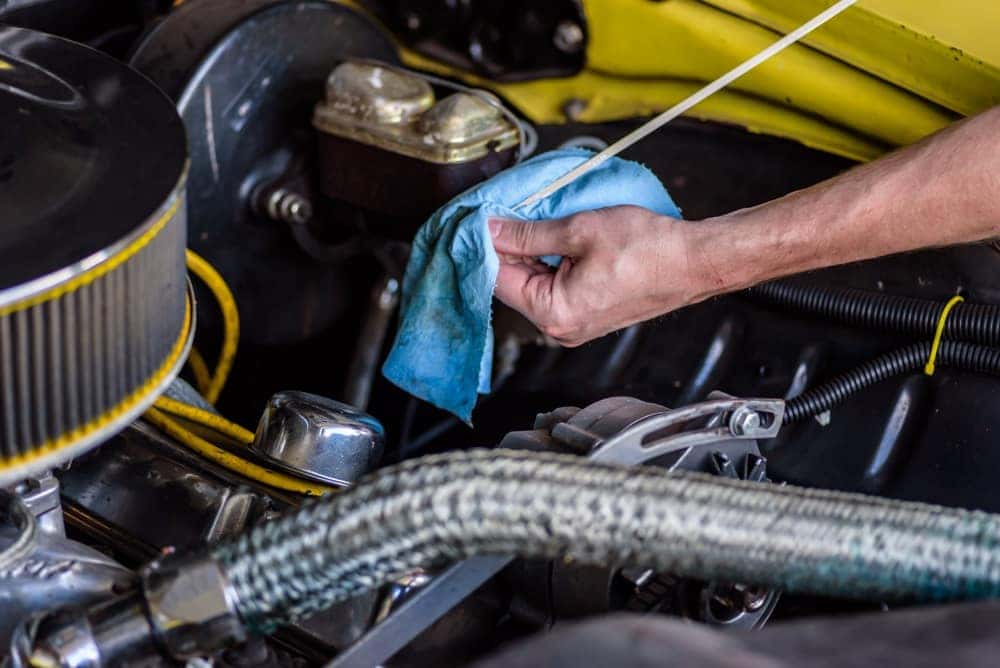 Our service center promises one of the quickest and most thorough oil changes you'll find in Michigan. Our certified technicians are familiar with any make or model you drive, and can tell you exactly what kind of oil your car needs, as well as how much. We'll also walk you through an oil change, or use the express lane to get you back on the road as fast as possible.
If you simply want to know more about how to complete oil changes yourself, we are thrilled to serve you. One of our expert team members can walk you through the process and answer any questions you may have. We can also give you a user-friendly maintenance schedule, so you know exactly when your next oil change should be.
Is It Time for an Oil Change?
Before coming to us, some customers find it helpful to diagnose their own car. If this is you, familiarize yourself with the symptoms of a car that needs an oil change. Check the dipstick first; dark and dirty oil is the most obvious symptom. Engine noises provide a clue, too. An unusually loud or knocking engine is your car telling you that it needs fresh oil. Finally, use your nose; exhaust fumes or oil smells are telltale signs you need service.
Should you use an express lane oil change or come in for full service? The answer will depend on many factors, like the car you drive, how often you service it, and if you've noticed other problems. Contact us any time. If you have an emergency or a limited amount of time, taking advantage of early bird hours might help. Set up an appointment online or call us.
About Richmond MI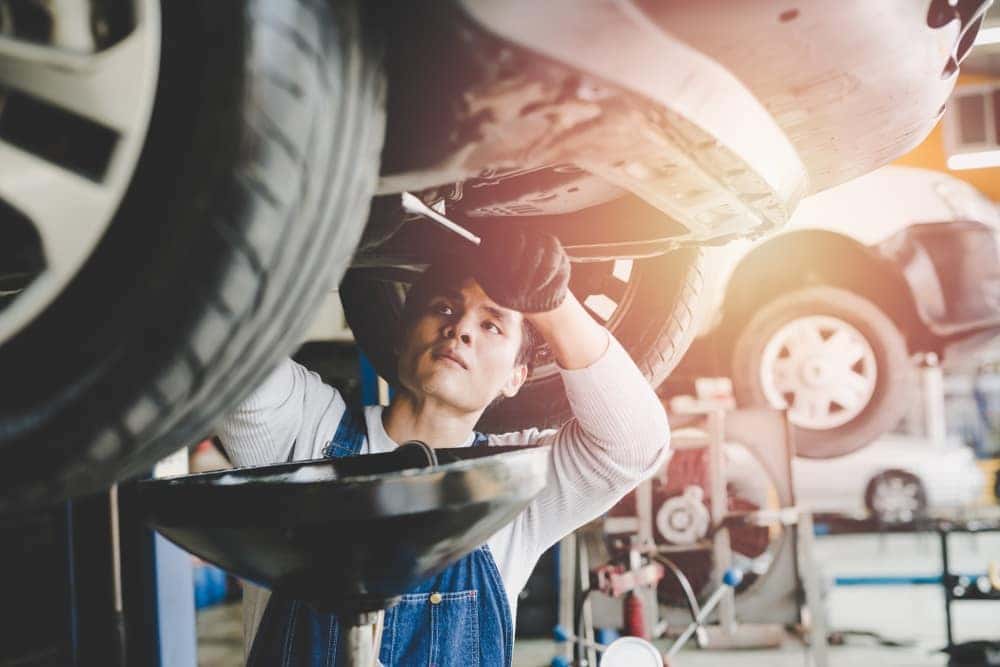 Richmond is an outer suburb of Detroit, MI, making it perfect for those who want small-town living with big-city convenience nearby. The town boasts beautiful scenery, which you can enjoy on the Macomb Orchard Trail, and the Golden Hawk Golf Club provides another great outdoor option.
If you're more artsy than outdoorsy, visiting the Richmond Community Theatre or a wine tasting at one of our nearby wineries may be just your speed. Of course, as a car dealership, we also recommend you visit the Stahls Auto Foundation. To do any of this though, you need a reliable car—and your car may need a fast oil change, so that you can be on your way sooner.
Schedule Your Service Today
If you have other questions about getting an oil change in Richmond, MI, or utilizing our dealership, please contact Dick Huvaere's Richmond Chrysler Dodge Jeep Ram today. We look forward to serving you.