Ram 1500 Maintenance Schedule

Your Ram 1500 helps you manage the toughest jobs all while providing you with the tools you need to face the roads of Richmond, New Baltimore, and Detroit with confidence.
That's why it's important to schedule regular maintenance at a trusted service facility. Not only do routine checkups keep your truck healthy, but they also allow you to have even more peace-of-mind behind the wheel.
Well, the team at Dick Huvaere's CDJR is here to help you stay in pace with all your vehicle's needs by creating this handy Ram 1500 Maintenance Schedule.
The next time you're ready to reserve a quick maintenance appointment at your local service center, take a look at this guide to see exactly what services your Ram 1500 should receive.
Ram 1500 Maintenance Schedules: Oil Changes
First thing's first: Before we dive into your Ram 1500 maintenance schedule, let's talk about oil changes. Depending on your driving habits, you'll want to schedule an oil change appointment every month or so.
During these regular oil change appointments, your vehicle will receive an engine oil refill so that you can continue pushing your pickup to the limits without risking engine wear out.
In addition to monthly oil changes, the following services should be performed during the same service center visit:
Oil filter replacement
Tire rotation
Battery inspection
Exhaust system inspection
Engine cooling system inspection and more
By keeping up with frequent oil changes and engine inspections, you can trust that your truck is built to handle anything thrown its way on the road.
20,000 Miles

In between your oil change appointments, you'll want to schedule visits to your service facility every 10,000 miles or so. At these service visits, your Ram 1500 will receive a few additional procedures that it doesn't get during its routine oil change services, like:
Front suspension and tie rod inspection (replacement, if necessary)
Brake lining inspection
Cabin air filter replacement
These basic services help your Ram 1500 continue to perform like a champion and keep the interior of your pickup free of the dust and debris that's whipped up on the construction site.
30,000 Miles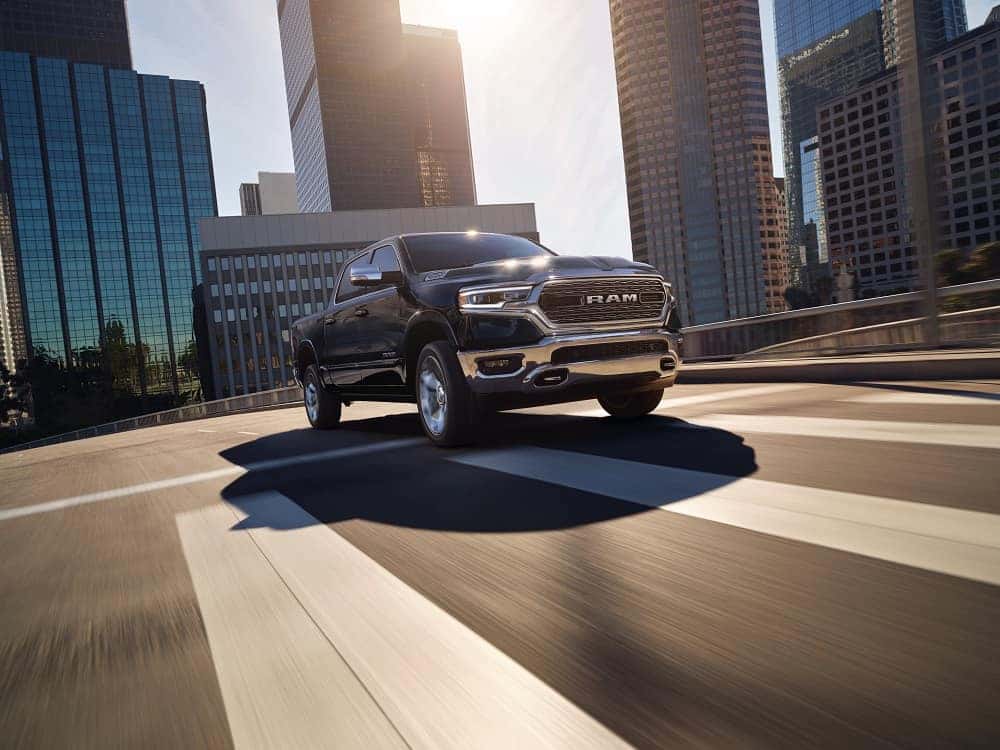 Next up on your Ram 1500 maintenance schedule is your 30,000-mile appointment. While your truck is spending some quality time with your automotive professionals, it'll receive a CV/Universal joint inspection, a front and rear axle inspection, a transfer case fluid inspection, and an engine air filter replacement.
Once the skilled technicians at your repair shop are all finished, you'll be ready to face another 10,000 miles at the helm of a healthy truck.
60,000 Miles
Since the 40,000- and 50,000-mile appointments required for your Ram 1500 are largely the same at its 20,000- and 30,000-mile appointments, let's skip right along to your 60,000-mile checkup.
This service visit combines a number of services from your previous appointments into one, comprehensive performance overview, which includes all the services from your 30,000-mile visit, plus these procedures:
Brake lining inspection
Cabin air filter replacement
Axle fluid replacement (if you use your vehicle for police, taxi, fleet, or off-roading transportation)
100,000 Miles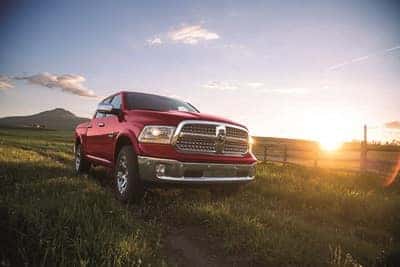 To commemorate your vehicle's 100,000-mile accomplishment, stop by your local Ram service facility for some longevity-boosting care.
Like some of your other service visits, the services included in your 100,000-mile appointment will encompass everything your truck received at its 20,000-mile appointment.
However, the qualified mechanics at your auto shop will tack on a few additional services to ensure that your Ram 1500 is ready to ride, such as:
Spark plug replacement
Engine coolant flush and replacement
PCV valve inspection and replacement
Thanks to these services, you'll get back on the road inside a pickup that's ready to confront another 100,000 miles and beyond.
Schedule Your Ram 1500 Maintenance Appointment Today!
At Dick Huvaere's CDJR, we're committed to providing the off-roading enthusiasts, hardworking professionals, and other truck-lovers near Richmond, New Baltimore, and Detroit with the insight you need to keep your Ram 1500 performing at its best.
Now that you've had a chance to read through our Ram 1500 maintenance schedule, it's time to visit our state-of-the-art service facility. To keep your pickup in perfect condition for years to come, stop by our repair center, give us a call, or schedule an appointment online today!