2017 Ram 1500 vs Chevrolet Silverado 1500
If you're looking for the perfect truck for the Richmond, New Baltimore, and Detroit areas, both the 2017 Ram 1500 and the Chevrolet Silverado 1500 may seem like good choices. However, only one has the added power and safety you need.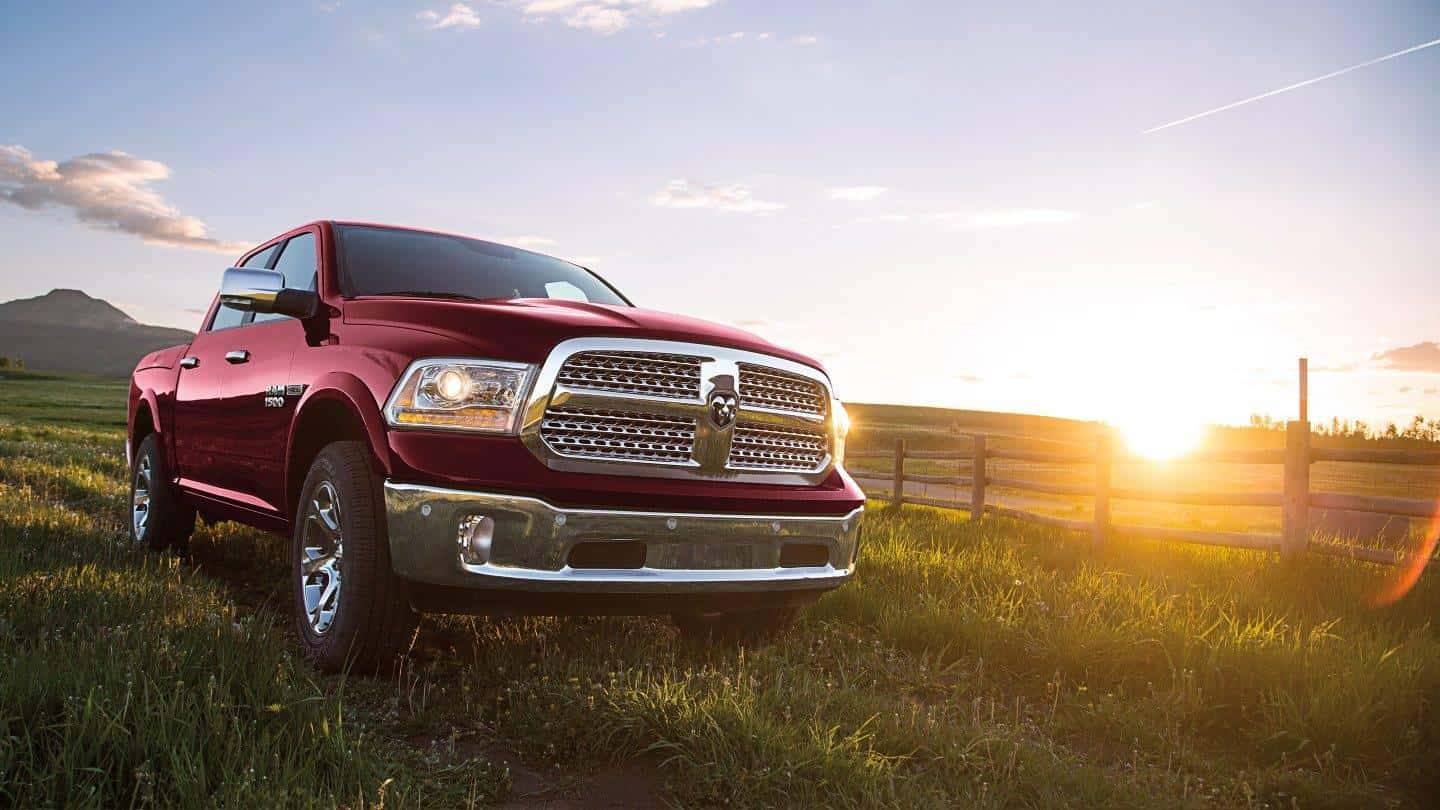 In this comparison, our team at Dick Huvaere's Richmond Chrysler Dodge Jeep Ram examines both trucks to show you which is the more capable of the two.
Ram 1500 vs Silverado 1500: Heavy-Duty Performance
When you want a massive powertrain, Ram and Chevrolet are two brands that you can always count on. However, it seems that in this instance, the 2017 Ram 1500 may just have the edge.
When equipped with its available 5.7L V8 HEMI®, the Ram 1500 is able to produce as much as 395 horsepower (hp) and 410 lb-ft of torque. Features like the available next-generation engine cooler and auxiliary transmission oil cooler have then been added to keep things running at peak performance, no matter how hard you run your Ram.
The Chevrolet Silverado comes with an oil cooler of its own, as well as a few other engine enhancements. However, its 5.3L EcoTec3 V8 engine doesn't seem to have the same oomph as the Ram 1500. It can only produce 355 hp and 383 lb-ft of torque.
Going Off-Road with the Ram 1500 & Silverado 1500
With those considerable engine differences, it shouldn't come as a surprise that you'll really notice these disparities when going off-road. Especially if you need to do any major hauling.
With added features like the integrated trailer brake controls, the Chevrolet Silverado 1500 is able to tow as much as 9,100 pounds. That's certainly impressive in its own right. However, the Ram 1500 will do you one better by hauling as much as 10,410 pounds of cargo.
The strength of these two trucks' rear axles could certainly account for the differences in towing capabilities. However, this probably also has something to do with all the added towing features in the Ram 1500. With the class IV receiver hitch, 7-pin wiring harness, and available trailer brake controls with tow mirrors, hauling is a cinch.
2017 Ram 1500 vs Silverado 1500: Safety
When heading off-road, it's important that your truck is also capable of keeping you safe. The roads can get pretty rough out there, after all!
In this category, the Ram 1500 and Silverado 1500 do seem to have a few big similarities. For example, 4-wheel drive systems come with both, as well as stability controls.
However, if there's one big difference, it's that all of the safety features in the Ram 1500 come with the vehicle. The Silverado 1500, on the other hand, relies on the OnStar® subscription service. That means, to keep some of those features, you'll have to pay more.
Which Truck Is Right for You?
After reading this comparison, it should be clear that the 2017 Ram 1500 and the Chevrolet Silverado 1500 do have a lot of similarities. However, they tend to differ in areas where it matters most, with the Ram 1500 coming out on top.
Richmond, New Baltimore, and Detroit drivers who'd like to learn more about the Ram 1500 can do so by contacting our team at Dick Huvaere's Richmond Chrysler Dodge Jeep Ram. Get in touch today for more information.