Used Vehicle History Report
Buying a used car is a great decision if you're looking to save money while still getting a reliable means of transportation. With the numerous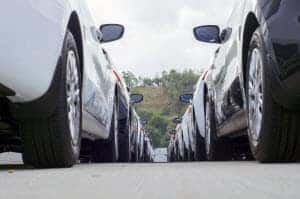 regulations and dealership reputations on the line, used cars have never been more reliable than they are today. That doesn't mean there aren't some that slip through the cracks, however.
Some dealerships still take part in shady business practices and will be happy pawning an unreliable used car off on you. That's why it's so important to get a used car history report before you make the deal. These can offer a lot of useful information that can save you a lot of hassle and money. Find out what you should be looking for, what you need to know about your next purchase, and walk out of the dealership knowing you got a deal that is worth it.
Previous Owners
One of the first things you need to look for is the number of previous owners. Keep in mind the year of the car as that determines the appropriate number of owners. For example, if a car is a decade old and has only had 2 owners, it's likely that the car is in fairly good shape. The general rule is that the quality goes down with every owner.
One of the worst things to find is a young car with several different owners. If a car is going through owners faster than it should, it usually means that the owners didn't keep it on regular maintenance schedules or the model just isn't as reliable as some others in its class.
Mileage
This will probably be the main thing everyone looks for in a car history report. Vehicles wear down over time like everything else, and the more miles are put on them, the faster they degrade. This is also one of the primary indicators of value, but there is another aspect of mileage you need to pay attention to.
Take account of how much mileage each owner is putting on the car. For example, someone who works in an office probably won't put as many miles on it in a short amount of time as a delivery person. Putting a lot of miles on a vehicle in a short period of time tends to do more damage than a gradual build up.
Accidents and Thefts
Driving a car will gradually wear it down, but nothing does more direct damage than an accident. Make sure you take note of the number of accidents and the severity of each. Minor fender benders usually won't mean much, but if the car was ever totaled, that could pose serious problems and needs to be noted in the used car history report.
There should also be a list of any known thefts in the report. These are important indicators that could suggest the vehicle is missing some essential parts or had them switched with subpar replacements.
Used Cars at Dick Huvaere's Richmond Chrysler Dodge Jeep Ram
If you're looking for used cars in the Richmond, New Baltimore and Detroit areas, look no further than Dick Huvaere's Richmond Chrysler Dodge Jeep Ram. We have quality pre-owned vehicles you can rely on, so feel free to visit us to review the used car history report on all of them, or contact us and we will send it directly to you. Our friendly team stands ready to help you find the right pre-owned vehicle for your needs that's sure to pass your rigorous inspection and we cannot wait to hear from you soon.