Used Ram Dealer Detroit MI


When you're using a vehicle for work purposes, buying a used car is a great fit. In the Detroit area, driving from job site to job site can produce wear and tear on a vehicle that makes a pre-owned truck an excellent choice.
At Dick Huvaere's Chrysler Dodge Jeep Ram, we are aware that you have many choices when it comes to a used truck. However, if you're looking for a truck that is both rugged and efficient, there is no better choice than a used Ram. With dozens of vehicles from which you can choose, we are sure we can help you find the perfect truck to fit your needs.
Details About Detroit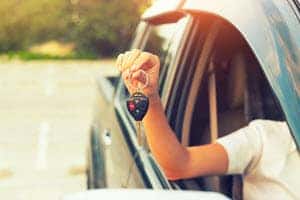 The most highly populated city in the The Wolverine State, Detroit is known to many as the Motor City. It came across such a nickname having been the main U.S. hub for auto production since the early nineteen hundreds. The "Big Three" automakers, General Motors, Ford, and Chrysler are all headquartered in the city.
In addition to being a hotspot for automotive construction, the city also happens to be a great location for all sorts of musical stylings, boasting the start of Motown. Over the years, the city has seen the rise and renovation of several different theaters, making it a popular destination for entertainment. If you're frequently traveling through the city, stop in an see what we have to offer for a used truck to assist in your business efforts.
Our Used Inventory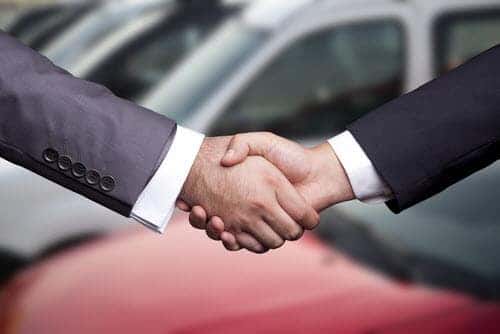 With over two dozen different Ram trucks on our lot, we are well-equipped to provide you with the right truck to meet your needs. Whether you plan to use it for your budding house-painting business or if you've somehow become the de-facto mover for all of your friends, we are positive you'll find the perfect truck with us.
We have a variety of different models from the 1500 Big Horn to the Promaster 2500. Our team of sales professionals are here and prepared to help you discern which truck will work for you. Once you've made your selection, we also have several finance experts to help get you on the road with your new truck today.
Our Service Department
We want to help you keep your used Ram truck functioning like its brand new so we recommend keeping up with routine service appointments. We offer a fully capable service department that offers everything from routine oil changes to more extensive service appointments.
Our service staff is certified to work on all parts of your Ram truck and we offer convenient online scheduling to make things simple. Our service department is also open during early bird hours so your work day doesn't have to be interrupted.
Get Your Used Ram Truck Today
At Dick Huvaere's Chrysler Dodge Jeep Ram, we want to be part of your decision making process by providing helpful guidance or answering any questions you may have. Don't wait any longer and come see us today to get your used Ram truck.
Dealership Info

Mon

9:00 AM - 9:00 PM




Tue

9:00 AM - 6:00 PM




Wed

9:00 AM - 6:00 PM




Thu

9:00 AM - 9:00 PM




Fri

9:00 AM - 6:00 PM




Sat

9:00 AM - 4:00 PM




Sun

Closed

Mon

7:30 AM - 7:30 PM




Tue

7:30 AM - 6:00 PM




Wed

7:30 AM - 6:00 PM




Thu

7:30 AM - 7:30 PM




Fri

7:30 AM - 6:00 PM




Sat

7:30 AM - 2:30 PM




Sun

Closed

Mon

7:30 AM - 7:30 PM




Tue

7:30 AM - 6:00 PM




Wed

7:30 AM - 6:00 PM




Thu

7:30 AM - 7:30 PM




Fri

7:30 AM - 6:00 PM




Sat

7:30 AM - 2:30 PM




Sun

Closed

Mon

7:30 AM - 7:30 PM




Tue

7:30 AM - 6:00 PM




Wed

7:30 AM - 6:00 PM




Thu

7:30 AM - 7:30 PM




Fri

7:30 AM - 6:00 PM




Sat - Sun

Closed