Best Marinas near Richmond MI
The place you choose to moor your boat or yacht is just as important as the other ways you care for your prized, maritime possession.
So, when it's time for you to decide upon where your vessel will call home when it's not out to sea, make sure you select the one that's ideal for your needs by anchoring your ship at these Best Marinas near Richmond, MI.
Thanks to the accessibility and tide-friendliness of these marinas, you'll be sailing the open seas with the peace-of-mind that comes with a safe, well-equipped place to dock.
Belle Maer Harbor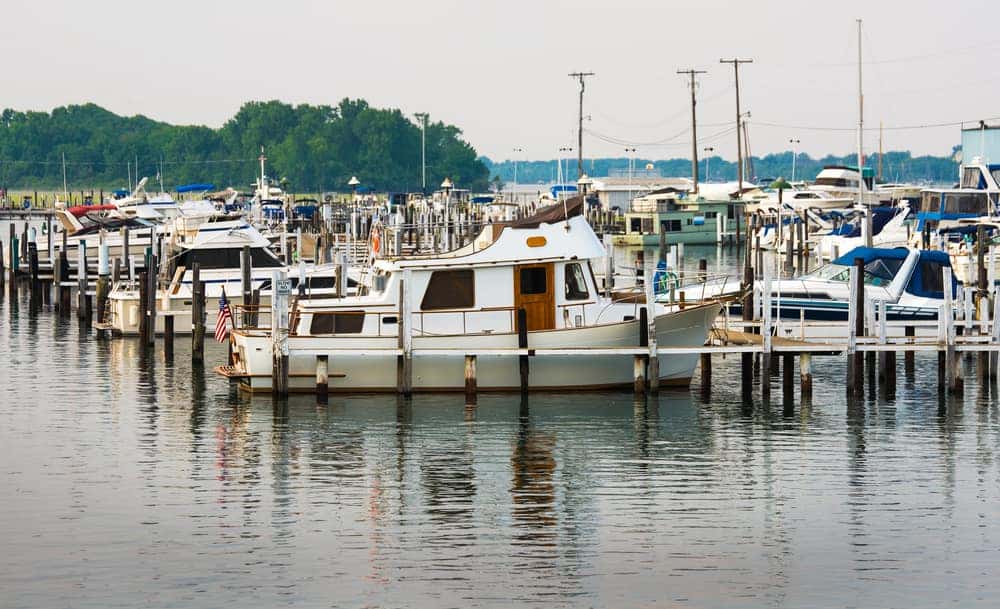 In an effort to preserve one of America's greatest natural wonders, the Great Lakes, Belle Maer Harbor was certified under the Clean Marina Program.
With the environmentally-friendly attitude of this local harbor, you'll know that you're berthing your yacht in a marina that's dedicated to keeping these fascinating bodies of water, and the waterways that connect them, healthy.
Of course, that's not the only perk of this private marina. On top of their preservation efforts, this safe harbor is conveniently located on Lake St. Clair, which connects to Lake Erie and Lake Huron via the Detroit River and the St. Clair River.
That way, you'll have an easy pathway to the amazing sights and sounds of the Great Lakes. While you're getting ready to set sail, or anchoring up for the day, you'll catch beautiful views of the surrounding landscape, dotted with gazebos, a picturesque shoreline, and even a 95-foot beacon tower.
Stop by their Facebook profile to see some of their upcoming events, like their Dinghy Poker Runs!
Great Lakes Yacht Club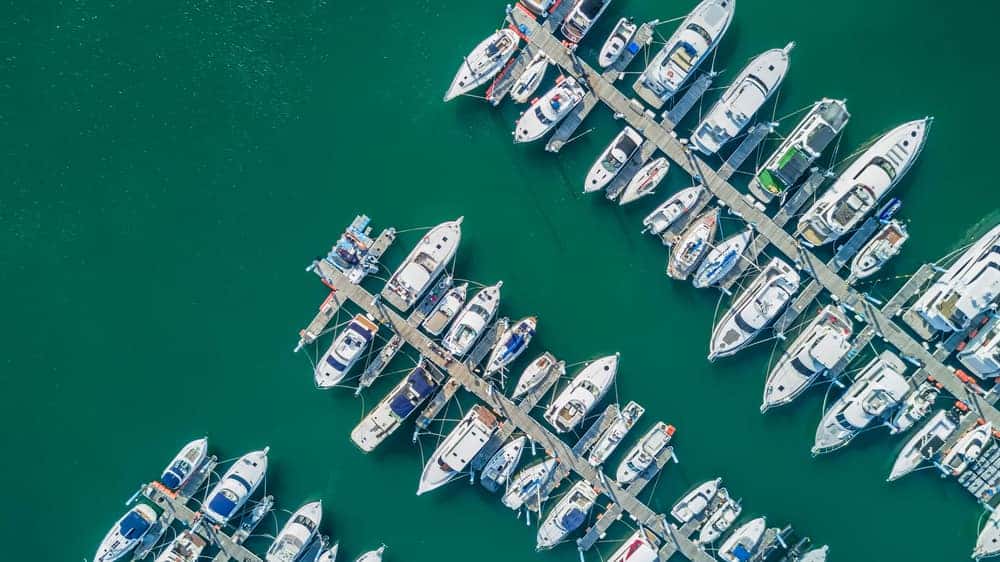 As one of the most luxurious harbors in the area, Great Lakes Yacht Club offers all the convenient amenities and features you need to make the most of the time you spend aboard your craft.
In addition to that, the expansive marina boasts 118 finger wells up to 54 feet to accommodate any type of private vessel and storage for the winter. With these features, you'll finish up boating season knowing that your yacht will be safe and secure throughout those cold weather months.
To up the ante on your marina experience, their yacht club provides members with weekend galley service, an air-conditioned clubhouse with women's and men's locker rooms, a heated swimming pool, and so much more. By opting for a visit to this club after your journey, you can clean up after your maritime adventure and get ready for a delicious dinner by the lakes.
Check out pictures of this gorgeous harbor on their Facebook page!
Michigan Harbor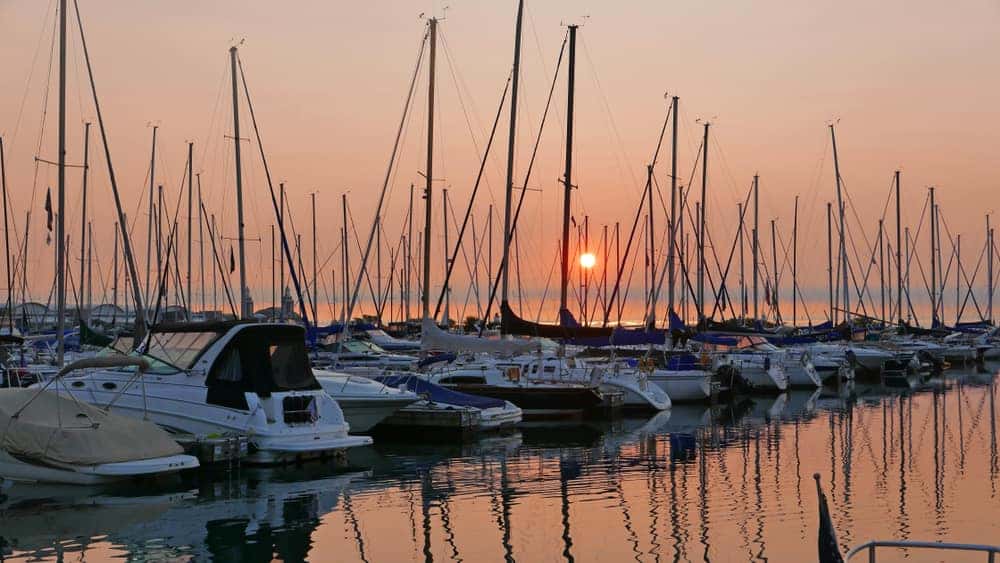 Situated at the heart of the Nautical Mile, Michigan Harbor serves up all the tools and resources you need to keep your boat safely berthed and healthy.
As an added bonus, Colony Marine, located on the grounds of Michigan Harbor, provides you with a team of mechanics and diagnostic tools if you ever run into trouble with your vessel. With their expertise, your beloved boat will be fixed up and ready to hit the water in no time.
On top of that, the on-site marine service center is ready to fill up your ship's tank with 93 Octane, and even Diesel fuel, as well as satisfy your search for tasty grub with their famous burgers, subs, and snacks.
At this local harbor, you'll pack up the storage compartment of your craft with the items required to enjoy a full day navigating rivers and lakes.
Prepare for your visit to Michigan Harbor marina by taking a look at their Find Us page!