Car Tires for Sale

Are you seeking new car tires for sale around Richmond, New Baltimore, and Detroit, Michigan? If you are and want tire selection and installation expertise, we welcome you to get the service you need at Dick Huvaere's Richmond Chrysler Dodge Jeep Ram.
Get all the information you need on tire services that we offer by clicking one of the links listed on this page. You'll learn about how we help customers all over the Detroit Metropolitan area.
---
---
When Do I Need to Replace My Tires?
Tires wear out—it's just a fact. So, you should get to know when they need to be replaced, so that you can prepare for the inevitable.
Think about your driving style first. Where do you drive? Do you frequent rough, rural routes or roads pitted with potholes? If you do, you will need your tires inspected more often by our service team.
Do you follow the maintenance schedule recommended by manufacturers? How often do you check your tire pressure? If you're keeping up with the schedule and checking your tires monthly, you're ahead of the game.
Usually at the 5-year mark, you'll need new tires. Talk to a service tech to ask them what they suggest for your car.
What Are the Signs That I Need New Tires?
Generally, tires exhibit signs that they need to be replaced. Most are visual, like if they're cracked and looking shabby, but others may tell you if the tires harbor a leak in one of the four. If they're losing air when you measure the inflation, you may need a leak patched up.
Tire rotations involve switching the back tires to the front to even out the wear. Since front tires usually get more playing time, they'll wear out first. If they feel wobbly, it's possible that they haven't been rotated enough. Get your tires and treads examined by one of our service professionals to see what needs to be done.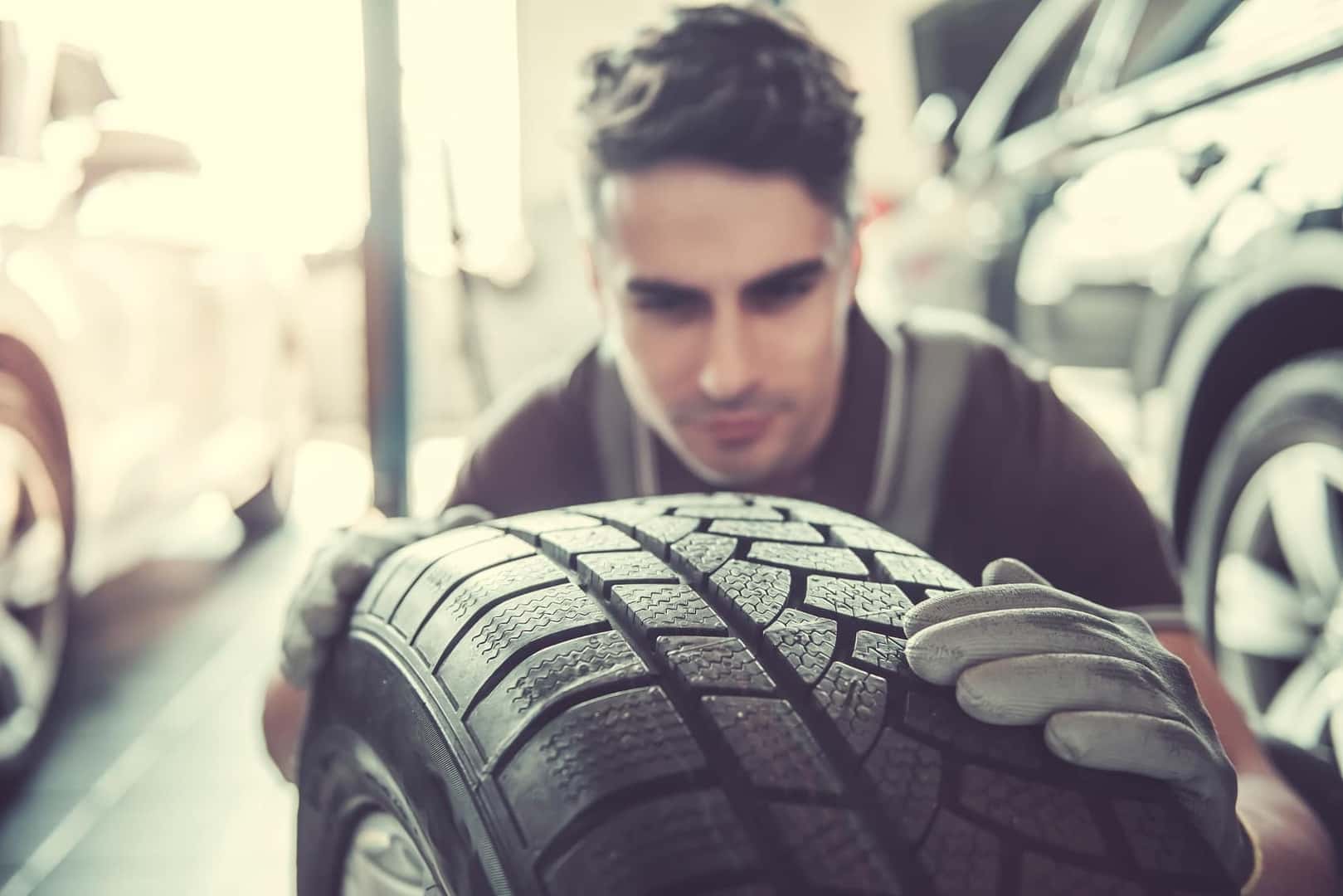 Good tire treads will go deep while battered tire treads are shallow. To measure the treads, try the penny test. Insert a penny in the treads. If Abe disappears, your tires are holding on. If Abe's head is fully visible, it's time for new ones.
What Tire Services Do You Offer?
We cover most tire services including installation, tire pressure and inflation monitoring, and rotations. When you come in for other routine services such as wiper blade replacements or oil changes, a service tech will look at the tires and see how they're holding up. Once you get on a schedule, you'll know when your tires may be ready to be exchanged for new ones.
Look for Car Tires for Sale at Dick Huvaere's CDJR
Stop your search for car tires for sale and discuss how Dick Huvaere's CDJR can help you get new tires installed. We also offer a whole range of other services to Richmond, New Baltimore, and Detroit car owners, so let us know what you need. Schedule an appointment right online according to your timetable.