Chrysler Dealer New Baltimore MI
In a coastal resort town like New Baltimore, MI, there's something decidedly relaxed about the vibe. With Anchor Bay and some amazing views just a stone's throw away, it's expected that every long week will end with some waterfront unwinding and tasty adult beverages.
If you're looking for a great happy hour to kick back on the weekends, Fin's Eatery & Spirits and CJ Brown's Boatyard Grill offer two of the best in town. After a drink or two and a delicious meal, all of your stress will just melt away.
Afterwards you might just feel like dipping your toes into the water of Lake St. Clair, and we can't blame you. There's no better destination for swimming and fishing around.
With all your cares forgotten, it might then be time to treat yourself to something a little more extravagant. Dick Huvaere's Richmond Chrysler Dodge Jeep Ram is truly the best Chrysler dealer near New Baltimore MI to indulge in a bit of self-spoiling.
Why Choose Our Chrysler Dealer near New Baltimore MI?
When FIAT Chrysler Automobile was choosing the first group of recipients for their prestigious customer service award, there was one main facet they were looking for: customer satisfaction. In order to even be considered, a dealership needed to have the respect of their customers.
Having been one of the first to win the Customer First Award for Excellence, it's pretty safe to say that Dick Huvaere's Richmond Chrysler Dodge Jeep Ram has earned just that.
Top Notch Customer Service
In every purchase, our primary concern is making sure that you're granted a full-blown automotive experience – something that rekindles your love for driving and your sheer excitement for driving home with a new set of wheels.
As soon as you walk through our doors, you'll be greeted by a friendly sales representative eager to match you with your dream vehicle. They truly are experts when it comes to all things Chrysler, so don't hesitate to ask them as many questions as you can think of.
Once you're ready to talk turkey, you can meet with the professionals in our finance department. Good credit or bad credit, they're willing to work with just about anybody. And they're cunning enough to secure the approval you need.
Lastly, you should check out our service center. Sometime down the line (sooner rather than later), your Chrysler is going to require some routine maintenance. When the time comes, allow our technicians to take care of the job.
We Have All Your Favorite Chrysler Models in Stock
Regardless of what kind of Chrysler you may be looking for, we're confident that we have it in stock. Our inventory is huge, and it's jam-packed with some excellent deals. See for yourself by browsing this selection on our website today.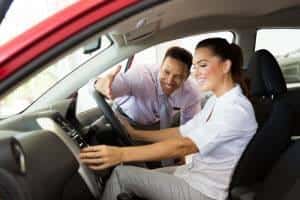 While you're there, you may want to head over to our specials page, too. We often feature new deals and incentives, just to help you save money!
Come See Our Chryslers in Person
The Chrysler lineup sounds great on paper. But it's seeing the shine of the exterior and hearing the engine hum that really seals the deal.
When you're ready for your next car, pay a visit to our Chrysler dealer near New Baltimore, MI. At Dick Huvaere's Richmond Chrysler Dodge Jeep Ram, we have just what you need!