Father's Day Activities Chesterfield MI
Reclaim the Title of Dad's Favorite This Father's Day
How many hands does it take to count the number of neckties you've gifted Dad over the years? Two? Three?
Look, we know the man can be difficult: a bit of a curmudgeon, an inconvenient joker, and a cheapskate all in one. But he puts up with your backtalk, so he deserves some fun, doesn't he?
Take the alternative route this F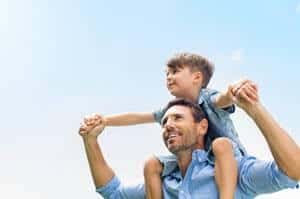 ather's Day with one of these three awesome outings.
AirTime
Why dad will love it: He'll get to relive his glorious youth.
Trampoline parks aren't just a great place for kids. AirTime includes some raucous adult activities in the form of dunk zones and gravity-defying dodgeball.
More often than not, there's music and plenty of artery-clogging snacks at the concession stand. What more could dad want?
Lone Wolf Paintball
Why dad will love it: It's the perfect release of pent-up aggravation.
Dad loves you, there's no doubt about that. But kids are tough, to say the least. And there's a good chance he's dreamt of going full-on Homer Simpson and wringing your neck a time or two.
Of course, he would never do that (because…ethics). Taking you down on the Lone Wolf Paintball course though? That's socially acceptable!
Oak Ridge Golf Club
Why dad will love it: This is one stereotype that's alive and well.
Well, this one is a bit of a classic. But it's airtight (and still way better than a necktie).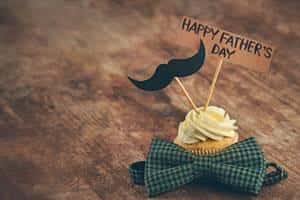 Oak Ridge Golf Club is a public course with 36 holes. There's also a complete practice facility with driving range, putting, and target greens, as well as a restaurant and bar. Beer and birdies make for the perfect day!
Make Father's Day Great Again!
Dads can be a bit nitpicky, but at their core, they're simple creatures. One good day out with the kids is enough to keep them happy for a long time.
However, you shouldn't just settle for good. Your dad deserves more. Make this Father's Day one to remember!