Guide to Christmas near Richmond MI


Hot cocoa by the fire? Carolers? Horse-drawn carriage rides? We've got you covered. If you're looking for one-of-a-kind events to make this year's Christmas celebrations extra magical and memorable, look no further. We've prepared the following list of some of the most delightful and charming holiday happenings that Richmond, MI, has to offer. Continue reading to discover what each one has in store for you and yours.
Holiday Belles House Tours at the Edsel & Eleanor Ford House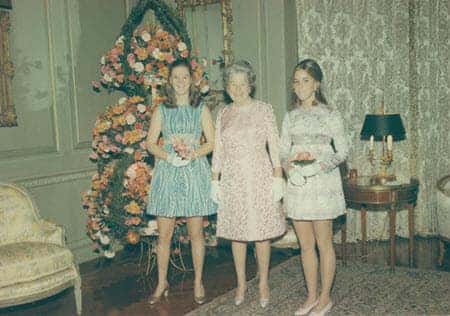 From November 23rd through January 6th, the Edsel & Eleanor Ford House will take visitors back to the society scene of the 1960s  with the home's historic Holiday Belles House Tours. These tours will showcase the Ford House's innate grandeur, as it will be authentically decorated the way it was for Christmas celebrations back in the 50s and 60s. You'll also be regaled with stories and photos depicting the Ford family's own holiday traditions. This year's tour will focus on the the series of holiday receptions Eleanor Ford hosted during the 1960s to honor her granddaughters in advance of their debutante seasons.
The tours will take place Wednesdays through Saturdays from 12 PM to 7:30 PM and from 12 PM to 4 PM on Sundays. There will also be tours on Christmas Eve and New Year's Eve from 10 AM to 3 PM.
Go to Facebook to see what they're up to at the Edsel & Eleanor Ford House. 
Meadow Brook's Annual Holiday Walk
Meadow Brook is offering its annual Holiday Walk self-guided tours for the 47th year. This year's festivities will take place from November 23 through December 23. You're invited to explore the various rooms of the Great Estate, as they will be spectacularly decorated for the holidays.
Daytime tours will take place from 11 AM to 4 PM, and feature several activities for the kids including Letters to Santa in which they're encouraged to place their Christmas wish lists inside a mailbox to the North Pole.
Holiday Lights & Winter Nights evening tours will be offered on December 1, 11, 17 through the 20, and the 22 through the 23 and will include strolling carolers, bonfires, and seasonal refreshments in the courtyard.
See photos and videos of Meadow Brook's luxurious grounds on Facebook.
Noel Night
On Saturday, December 1, Midtown Detroit, Inc. will be presenting its 46th annual Noel Night. This Cultural Center open house will feature such holiday season delights as horse-drawn carriage rides, craft activities for the whole family, holiday shopping, and over 200 music, dance, and theatre performances.
Cultural Center daytime hours are from 11 AM to 5 PM, while Midtown District nighttime hours are from 5 PM to 10 PM. There will be over 120 venues participating. These include the Detroit Historical Museum, Michigan Science Center, the College for Creative Studies, and Detroit Institute of Arts.
Visit Noel Night's Facebook page for announcements and pics from past Noel Nights.
Make this Year's Christmas Celebrations Extra Special
If all three of these events sound like something you and your family will want to experience, mark the days on the calendar and start planning now!