Frightfully Fun Halloween Attractions near Richmond MI
With the spookiest season of the year on the horizon, it's time to start thinking about where to go for a good, old-fashioned scare. From the confines of a ghostly corn maze filled with ghouls to the creaky floors of a haunted house, All Hallows' Eve serves up some horrific excitement.
Luckily, you'll stumble upon your favorite new haunt at these Frightfully Fun Halloween Attractions near Richmond, MI. Thanks to the hair-raising sights and sounds found in the dark, gruesome confines of these dreadful destinations, you'll be screaming your way to October 31.
Blake Farms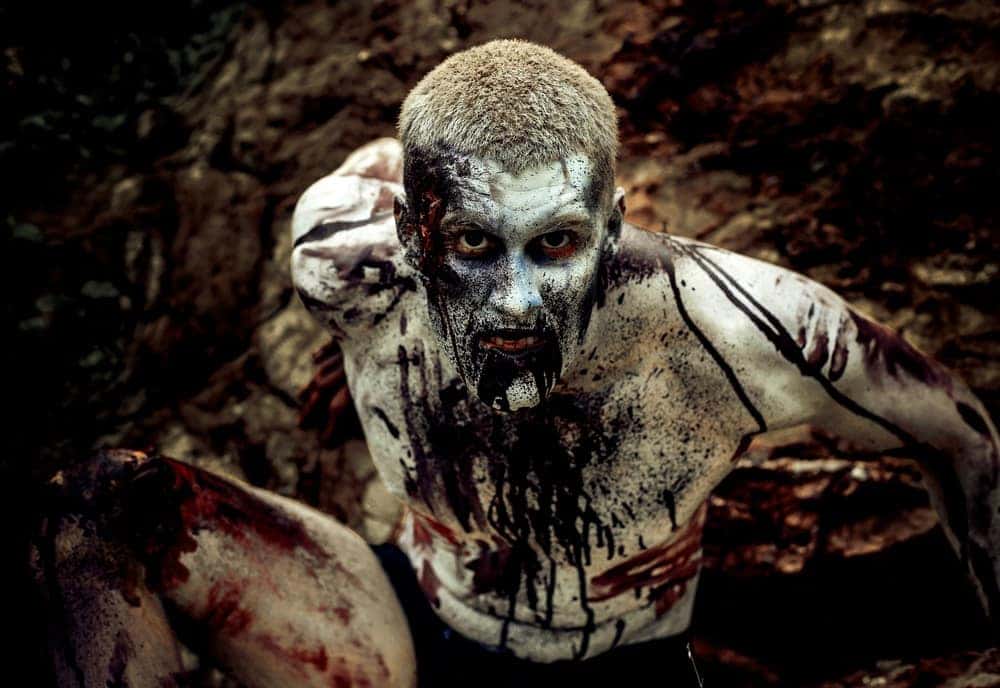 Is there anything more indicative of autumn than the colorful trees and wide-open fields of a local farm? Well, at Blake Farms, both the young and young at heart will get a healthy dose of fear with their wide variety of eerie attractions.
For example, the Zombie Paintball Safari gives you a chance to face your undead nightmares as a Blake Zombie Hunter.
Once you're seated inside their custom hayride, you'll hunt down those pesky walkers who've infested the orchard of this farm. Each ride spans twenty minutes of zombie-destroying adventure, so be sure to purchase plenty of paintballs.
Looking for something that's a little less alarming for your youngsters? This homestead offers up a Spooky Land 3D Maze, which features a Terror Tunnel, Funhouse, Tricycle Track, Animated Attractions, and much more.
Plus, your little ones will finish up their night of Halloween fun with a Halloween-themed movie on a big screen TV. That way, your kids will be ready to don their costume and do some trick or treating once this holiday arrives.
Visit their Facebook page to plan your spine-chilling, Halloween adventure at this farm!
Erebus Haunted Attraction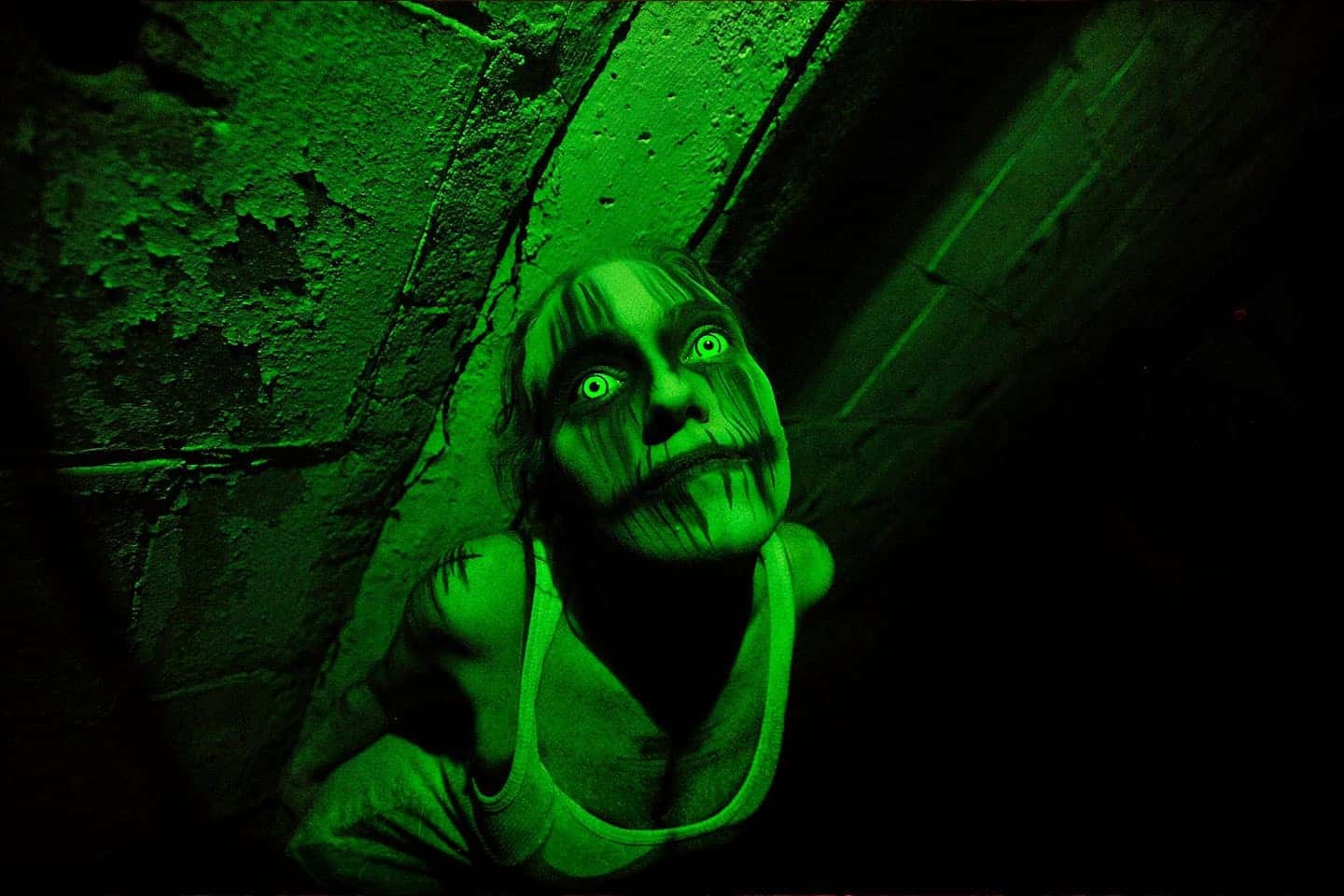 How does four stories of fright sound? Good enough to shriek in terror? If so, make sure to get your adrenaline pumping with an intense visit to Erebus Haunted Attraction. This award winning attraction has been featured on the Travel Channel, Discovery Channel, and A&E's "My Ghost Story: Episode 63", where paranormal investigators recorded video showing evidence that Erebus is really haunted!
Even though this haunt isn't recommended for children under thirteen years of age, all are welcome to test their bravery against the biting and clawing of the ghouls within the four stories of this terrifying locale.
To take things beyond the limits of a typical haunted house, all who dare to enter will be buried alive by the disturbed souls lurking in the darkest corners of each room.
After you've had a chance to experience the horrors of this fright house, you'll be ready to see what these scare professionals have in store for next Halloween.
Check out the bloodcurdling photos on this attraction's Facebook profile!
Scarefest Scream Park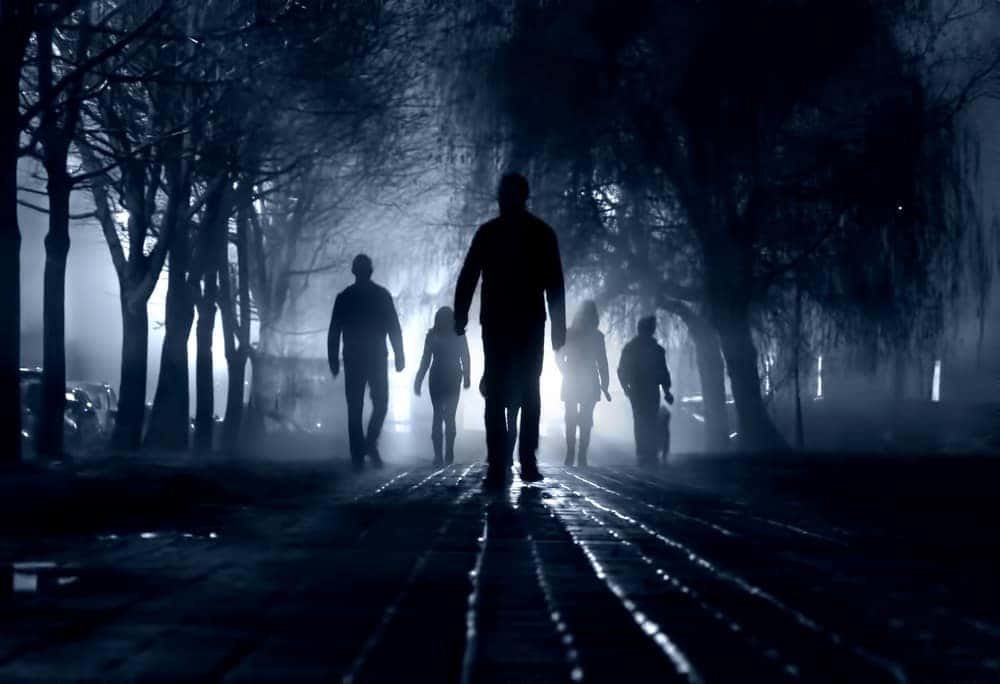 If you've ever been alone in the woods at nighttime, you know just how spooky the sounds of animals and snapping twigs can be. Luckily, Scarefest Scream Park serves up all the outdoor trepidation you need to get into the All Hallows' Eve spirit.
Start your night off right by trekking through the winding trails of the Forest of Darkness, as Yappo the Clown menacingly follows behind you. Next, take your panic up a notch at the Castle of the Dead Haunted House, which is the most intense attraction found on these hallowed grounds.
For a more immersive experience, horror fans eighteen years and older are welcome to pack up their sleeping bags and prepare for a night of dread during their Survive the Night Interactive Haunted Camping.
Here, you'll face thirteen hours of terror and catch a glimpse of the chainsaw-wielding maniacs who are waiting to chase you around the woods.
Stop by their Facebook to learn more about the ghastly options at this haunt!