On Ice with These Richmond MI Rinks!
As the cooler weather returns, so will a whole host of famous fall and winter activities perfect for the entire family. Though ice skating is a great activity year-round, there's something quintessentially chill-weather about it.
Here in Richmond, MI, we have no shortage of excellent ice skating rinks to choose from, each with great weekly activities. Check them out today to plan your next weekend adventure.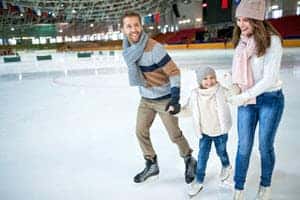 For more than 20 years now, this city-owned rink has provided Mount Clemens with some of the best family fun around. Perfect for both kids and adults alike, its calendar is filled with an activity for everybody.
Youth and adult hockey leagues tend to frequent Mount Clemens Ice Arena day in and day out. However, there's plenty of free-skates, too.
Want to see what's coming next? Check out their calendar online today!
Onyx Ice Arena may just be the busiest ice skating rink in the area. It's home to the Rochester Hockey Club, as well as the Onyx Ice Skating Academy. So, whether you fancy yourself a seasoned skater or you're in need of a little instruction, you'll feel at ease here.
The Onyx Theatre Troupe also practice and perform at the arena regularly. Their group is all about learning how to express yourself artistically through skating. Take a look at the arena schedule to learn when the Onyx Theatre Troupe are performing next!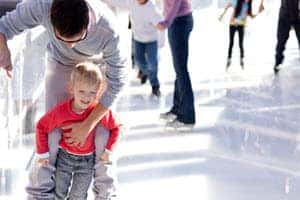 At Suburban Ice Macomb, hockey reigns supreme. As both home to the Macomb Hockey Club, they seem to host a different game every other day, for both adults and kids.
Suburban Ice also has drop-in hockey for adults 18 and up. If you're itching to get in on a game but don't have the time to commit to a league, the drop-in schedule is for you. Check it out today to learn when the next game is.
Chill Out at the Rink on Your Next Day Off
Skating can get competitive from time to time. It can even lead to a couple bumps and bruises if you're not careful. But a few leisurely laps around the rink? There's nothing cooler than that. The next time you need to wind down, check out any of these three Richmond, MI, ice skating rinks.