Jeep Compass Maintenance Schedule
The Jeep Compass is a capable SUV that's perfect for exploring around Richmond, New Baltimore, and Detroit. With its powerful engine and off-roading capabilities, the Jeep Compass is always ready for your next adventure.
As a Jeep Compass owner, it's important to stay up to date with the SUV's maintenance schedule. Getting your vehicle serviced at regular intervals is one of the simplest—and most efficient—methods of keeping your Jeep Compass on the road for years to come.
The automotive experts at Dick Huvaere's CDJR are pleased to share this Jeep Compass maintenance schedule guide with our readers. Below is a handy overview of key service intervals and maintenance procedures, broken up by years and mileage.
When your Jeep Compass reaches one of the milestones below, contact your local service provider!
What is a Jeep Compass Maintenance Schedule?
Every vehicle on the road has a prescribed maintenance schedule created by its manufacturer. Think of them like standard check-up appointments at a doctor's office. Generally broken up into yearly or 10,000-mile intervals, each part of a maintenance schedule involves different parts and systems of your Jeep Compass.
Bringing your vehicle to a service center at each maintenance interval is among the best ways to keep your car healthy for as long as possible. To find out more about your vehicle's maintenance schedule, consult your owner's manual or contact your local service center.
Once a Month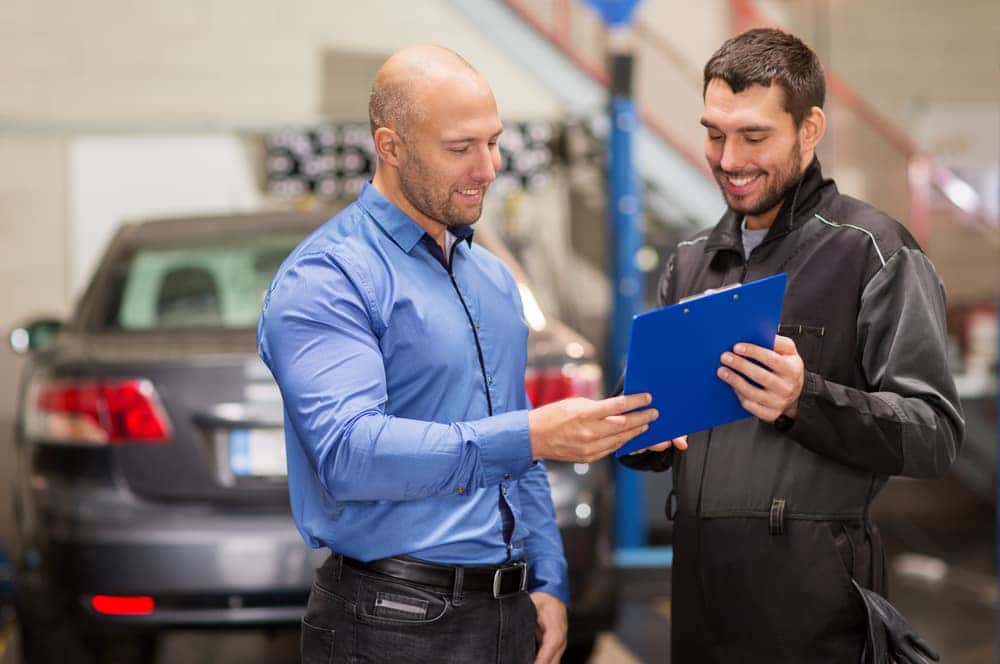 Jeep recommends that drivers conduct a few spot checks on a monthly basis. These inspections involve keeping an eye on the following:
Check the engine oil level
Check windshield washer fluid level
Check tire inflation level and more
Performing monthly checks are a simple method of ensuring your Jeep Compass is always in tip-top shape. Spending a few minutes running over the area's outlined above isn't just useful, but it's also a great introduction to basic automotive maintenance.
Two Years or 20,000 Miles
The first major Jeep Compass service interval occurs at two years or 20,000 miles. At this point, service technicians will Inspect your vehicle's brake linings and replace them as needed. The air conditioning and cabin air filters will be replaced, too.
During your 20,000-mile maintenance appointment, techs will also inspect your vehicle's Constant Velocity (CV) joints, front-end suspension, tie rod ends, and boot seals, replacing any parts as necessary. Once completed, your Jeep Compass will be ready for another year of adventure!
Three Years or 30,000 Miles
The 3-Year/30,000-Mile service interval is especially important for drivers who like taking their Jeep Compass off-roading. Driving on rough and uneven terrain exposes the SUV to dusty conditions, which is why technicians will inspect your air cleaner filter and replace it if needed at 30,000 miles.
10 Years or 100,000 Miles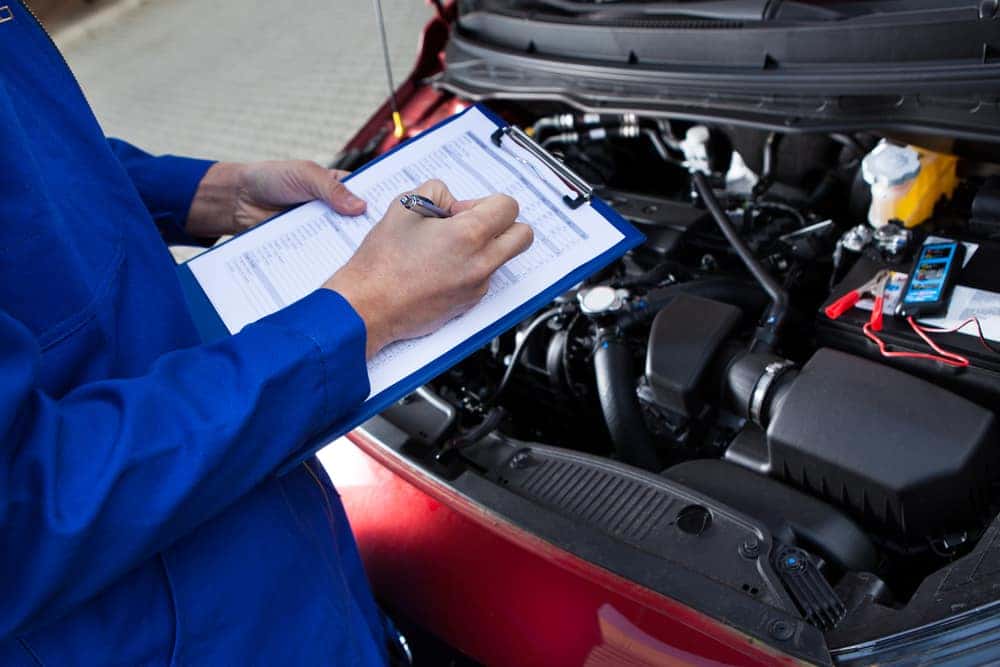 As your Jeep Compass celebrates a decade of memorable drives, it's also important to ensure each of its components is functioning properly. At 100,000 miles, the following categories will be inspected and replaced as necessary:
Brake Linings
Front End Suspension
Tie Rod Ends
Boot Seals
Your Jeep Compass will also get replacement spark plugs. Think of them like candles celebrating your car's tenth birthday! Technicians will also flush out your engine coolant and replace it with a fresh batch, which helps your Jeep Compass feel as good as new.
15 Years or 150,000 Miles
The 15-year maintenance interval includes an inspection of your vehicle's front accessory drive belt, tensioner, and idler pulley. If they're showing signs of increased wear, technicians will replace the parts.
Technicians will also inspect and replace your air cleaner filter.
Schedule Jeep Compass Service Today
With proper care, the Jeep Compass will be a part of your life for years to come. Following the recommended maintenance schedule is an excellent method of keeping your Jeep Compass pointed toward the future.
If you're a driver from around Richmond, New Baltimore, or Detroit, come see Dick Huvaere's CDJR for all your service and maintenance needs!