Local Spotlight: Humane Society of Macomb County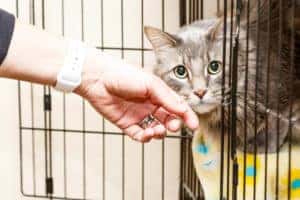 Every home can be made better with a furry friend added to the family! If you are looking to adopt a new best friend, Humane Society of Macomb may just have the dog or cat you've been searching for.
By providing a temporary home to unwanted animals, they help find these loving pets a permanent home that is sure to love and care for them.
Be a Dog or Cats Furever Home!
With many cats, dogs, puppies, and kittens waiting for a new home, you can stop by to visit and see the various pets they have ready for adoption at the Humane Society of Macomb. They have energetic and fun-loving dogs ready to play in the backyard and kittens that will cuddle up on the couch with you.
With various breeds, you can find the dog or cat that fits best into your lifestyle. The friendly staff at the Humane Society of Macomb will help you in your quest to find your new pet! They will let you interact with any of the animals you are interested in adopting and give you more background on each of them. Each pet adopted at the Humane Society of Macomb also comes with the latest vaccinations and is microchipped.
They can also help you train your adopted dog. They offer various 6-week obedience courses for both puppies as well as adolescent and adult dogs. Through positive reinforcement, you can train your dog to sit, stay, and much more. With their help, you will be able to teach an old dog new tricks!
Want to Help?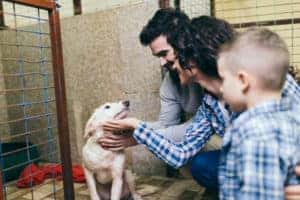 If you aren't quite ready to bring home a new pet but do want to pitch in and help with the care of these animals, they also have a volunteer program. Volunteers are what help the Humane Society of Macomb welcome so many animals into their facility.
As a volunteer, you won't feel like its work as much as playtime! You will help give these animals the exercise and well-being they need. You will also assist them in the process of finding these animals their forever home.
If you don't have the time to commit to volunteering at this moment, you can also provide donations to the Humane Society of Macomb. Each donation goes a long way in helping these animals get the veterinarian care, food, and other essentials they need.
You can make a memorial donation in honor of one of your pets or become a Humane Hero with a monthly donation. They even greatly appreciate any supplies you can donate, like toys, collars, and food.
Visit the Humane Society of Macomb Today!
Whether you are looking to bring home a new addition to the family or want to help anyway you can with their mission to treat and care for unwanted or injured animals, contact or stop by the Humane Society of Macomb today!
You can come see all their adoptable animals or learn more about their current volunteer opportunities!