Local Spotlight: Macomb County Habitat for Humanity

If we told you about an organization that's built or rehabbed dozens upon dozens of homes across twelve Macomb County communities, what would you think we're talking about? A professional builder? A mega international construction conglomerate? Think again! We're talking about the local Habitat for Humanity, whose official mission statement involves bringing people together to build homes, community, and hope.
About Macomb County Habitat for Humanity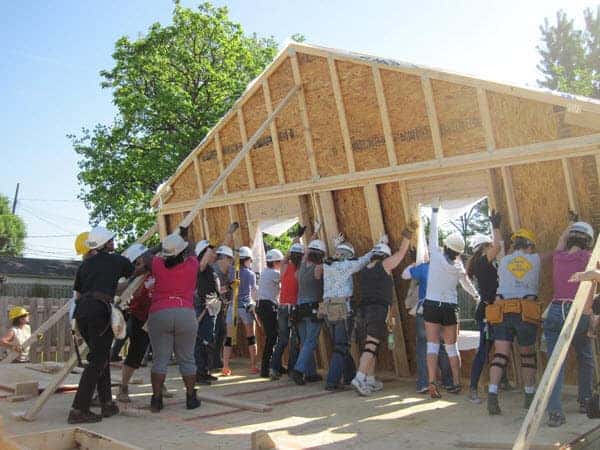 Since its inception in 1976, Habitat for Humanity has ballooned to operate in over 1,500 domestic and 300 international locations. The Macomb County chapter has been around since 1993, and they've done a ton in those 25+ years. Here are some of the services that have changed hundreds of deserving peoples' lives:
New Builds: Building a house from scratch costs about $120,000 and takes countless volunteers.
Home Renovations: Renovating an existing home costs around $60,000 or so.
Exterior Repairs: Veterans as well as people who are elderly or disabled deserve more help than we could ever give them. Macomb's Habitat breathes new life into neighborhoods, focusing on these populations.
ReStore: These locations can accept and then sell donated household items, so everyone wins.
Cars for Homes: If you have a more complicated item to donate, like a car, truck, boat, or plane, Habitat for Humanity's ReStore has a donation program. Turn your old machine into tangible community progress!
Now that you have a better sense of all that they're doing, let's explore how you can actually get involved.
Finding Cool Opportunities to Volunteer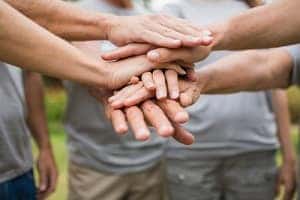 We mentioned the countless volunteers that it takes for Macomb County Habitat for Humanity to build a home from scratch. Well, somebody actually took the time to count them, and that number comes in at roughly 200 volunteers. Even then, renovating an existing home for a low-income family to purchase still requires a large team of dedicated volunteers, about 125 people.
If you want to be one of those life-changing volunteers, we'd encourage you to start with the volunteer calendar on their website. There, you can discover opportunities to get involved with builds and rehabs, as well as Brush with Kindness for exterior repairs, ReStore for donations, and other miscellaneous events.
Raise the Roof: Friday, November 8th, 2019
Speaking of events–on Friday, November 8th of this year, Macomb County Habitat for Humanity is hosting a Raise the Roof event from 6:00 P.M. to 11:00 P.M. at Andiamo Italia in Warren, which is located at 7096 E 14 Mile Rd, Warren, MI.
You can look forward to entertainment from a duo of local singers, which includes a unique rendition of "The Prayer", as well as an inspirational talk from Rudy Ruettiger–yes, that Rudy, the one from the classic movie named for him.
This Raise the Roof event is to celebrate everything the organization has accomplished so far and to keep that momentum going for the future. Get your tickets ASAP, and follow them on Twitter to stay updated on the exciting event.
Save the Date: for Macomb County Habitat for Humanity's Raise the Roof Event
Put it in your calendar. Iron those nice clothes. Work up an appetite for a delicious Italian dinner. Don't forget the miracles that this organization has had a hand in manifesting. Above all, don't forget that they need you to play your part in Macomb's future miracles.