Oil Change Macomb MI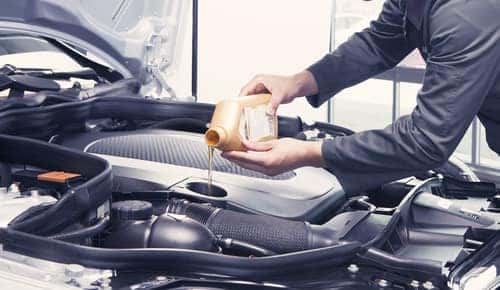 If you find yourself in Macomb, MI, and needing an oil change, the experts here at Dick Huvaere's Richmond CDJR would like to direct your attention to our topnotch service center. Our crew of experienced specialists has what it takes to keep your vehicle performing at the same high level.
Below is a brief look at our oil change services as well as some information on why and when you should have this vital service done.
Our Service Center Serving Macomb MI
When you bring your car, truck, or SUV into our service department, you can be confident that it will be getting the care it needs. That's because our technicians are factory-trained and certified. Additionally, they have years of experience through which they have honed their skills. Whether it's an oil change or an engine repair, they've got you covered. Our team also uses the latest technology to get the job done with precision and speed.
The Importance of an Oil Change
When the oil inside your engine starts to get older, it begins to break down. As this occurs, it gradually collects various particles of debris and dirt from all over the inside of your engine. As this develops, it will eventually result in the creation of sludge that can seriously damage the engine. Changing the oil regularly prevents this process from occurring.
When to Change Your Oil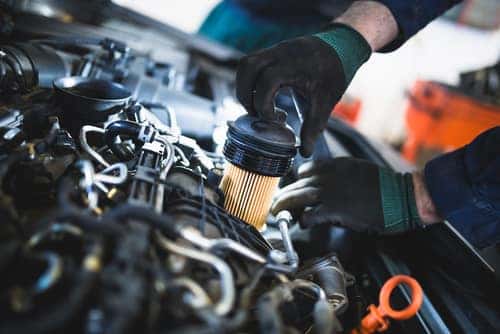 How often you should have your oil changed largely depends on the kind of oil your engine uses. For instance, newer cars generally take synthetic oil. This type of oil can go between 6,000 and 7,500 miles before needing to be changed. Older cars usually run on traditional motor oil and should be changed between 3,000 and 5,000 miles. With all of this said, remember to factor in such things as the climate, road conditions, and the way you drive. All three can cause oil changes to be required much more often.
Hints that an Oil Change is Due
In case you don't know when you last had your oil changed or the above factors have considerably reduced the quality of your oil, below are a few signs that call for the oil to be changed:
The oil change pressure light or the check engine light on your dashboard comes on
Your engine starts making clunking or grinding noises or seems louder than normal
The oil is dark or has dirt in it
Maintenance Services
Here are some of the other maintenance tasks our team is equipped to perform:
Tire repair
Brake services
Collision repair
Transmission service
Battery checks
To ensure quality with each repair, we use genuine OEM and Mopar® parts in your vehicle.
Is it Time for an Oil Change?
If you live or work in Macomb, MI, and you're currently witnessing any of the above warning signs that you should have your oil changed or it's about that time again, feel free to contact us in the service department here at Dick Huvaere's Richmond CDJR at your earliest convenience so we can get you scheduled for your appointment. Don't forget to check out our Service & Parts coupons to save on your next visit!