2018 Ram 1500 vs Chevrolet Silverado 1500

It's commonly agreed upon that the 2018 Ram 1500 and Chevrolet Silverado 1500 are two of the most powerful pickup trucks on the market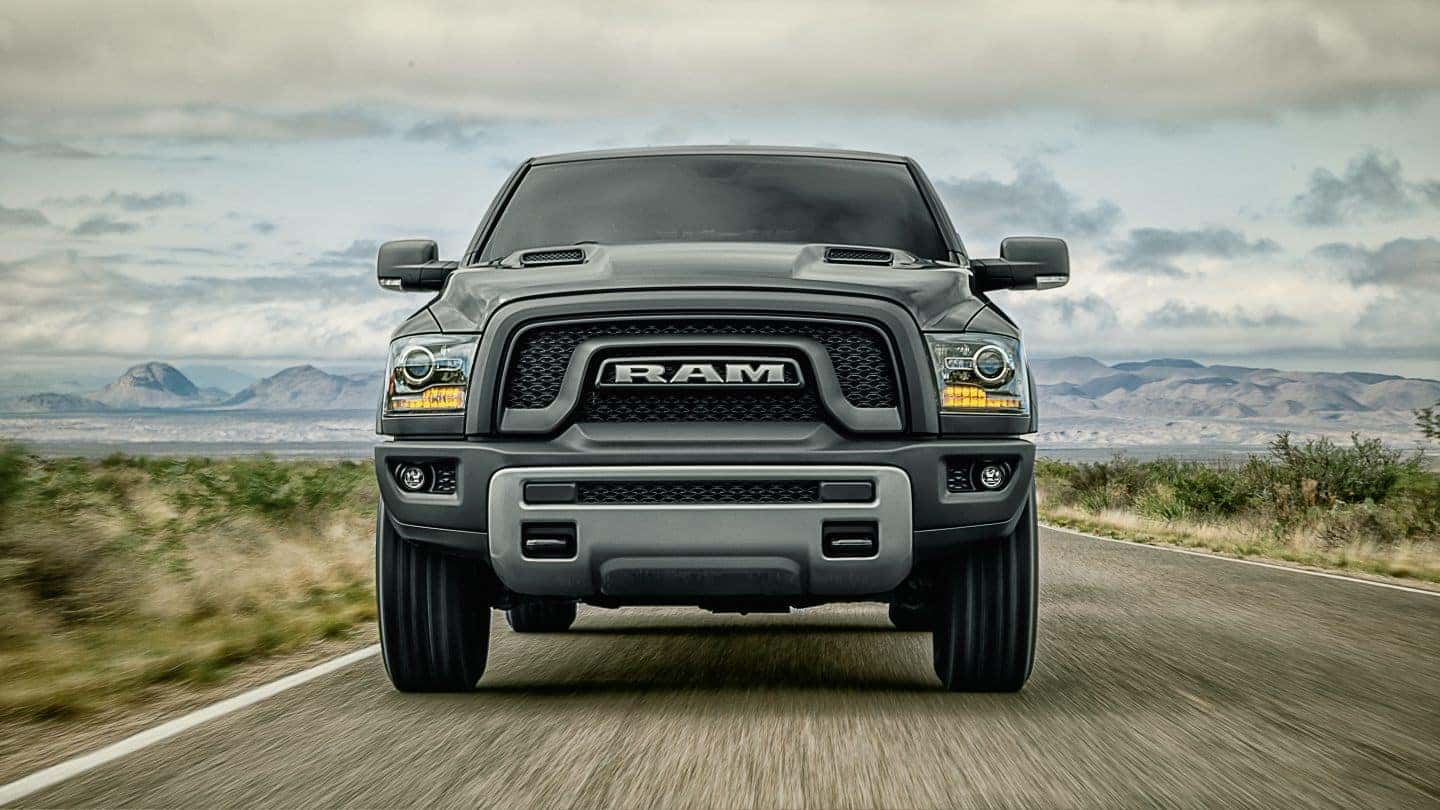 today. However, in a head to head battle, which comes out on top? The Dick Huvaere's Richmond Chrysler Dodge Jeep Ram team has put together this comparison to show our Richmond, New Baltimore, and Detroit customers just that.
2018 Ram 1500 vs Chevrolet Silverado 1500: Performance
Muscle seems to be an essential ingredient in each of these trucks. And while both offer standard V6 powertrains, beefy V8 engines are available in the base trims as well.
The 2018 Ram 1500 has an available 5.7L V8 HEMI® with variable valve timing. Thanks to this enhancement, it has no problem generating 395 HP and 410 lb-ft of torque.
Things are cut down a little bit on the Chevrolet Silverado 1500, on the other hand. Its available 4.3L EcoTec 3 V8 is a bit smaller than the competitor's. It's likely for this reason that power is reduced to 355 HP and 383 lb-ft of torque.
The Chevrolet Silverado also lacks some of the engine moderating features found in the Ram 1500. The available next generation engine cooler and auxiliary transmission oil cooler both help to keep things running smoothly. Read our complete car review of the Ram 1500 and find out more about this high performance truck.
Towing & Off-Road Capabilities
Since the 2018 Ram 1500 has an extra beefy engine, it should come as no surprise that it manages to secure some excellent towing capabilities too. In this truck, your towing capacity maxes out at 10,410 pounds.
Of course, the Ram 1500 comes with plenty of different towing features to help it maintain this capacity. The class IV receiver hitch, electronic stability control, and the 7-pin wiring harness are all standard in this vehicle.
To get all these different towing features in the Chevrolet Silverado 1500, you'd have to upgrade to a costlier towing package. Without this package, your towing capacity is reduced to 9,100 pounds (even with the heaviest axle available).
Pickup Truck Interior Features
If there's one area where these two trucks seem to have a fair amount in common, it would be the interior. They both tend to offer similar amenities and entertainment arrays.
In the Ram 1500, you'll have Uconnect® 3 with integrated voice commands and a touchscreen audio display. Meanwhile, the Chevrolet Silverado 1500 offers the similar Chevrolet MyLink® suite.
In spite of these similarities, the Ram 1500 may have the more functional interior. It offers easy-to-clean vinyl seating options, and hidden behind-the-seat storage compartments for stowing additional gear and tools.
Finding the Right Pickup Truck for Your Needs
The Richmond, New Baltimore, and Detroit areas all have their fair share of highways and rugged side streets. To navigate them all (no matter the time of you), you're going to need an equally tough truck.
The 2018 Chevrolet Silverado 1500 is a respectable option. However, it doesn't seem like it fares as well as the impressive 2018 Ram 1500.
To learn more about the Ram 1500, contact the Dick Huvaere's Richmond Chrysler Dodge Jeep Ram team today.