Ram Dealer in Richmond MI
Richmond, MI, is an ideal city that borders Macomb and St. Clair counties. This city features picturesque neighborhoods and Main Street that offers numerous shops and eateries that simply add to this city's small-town charm. Whether you're looking for a bite to eat, clothes, or a new car, Richmond has it all.
Whether you need a vehicle for work or play, nothing offers an experience quite like a new Ram truck. These pickups are more powerful than ever before, with advanced technology and towing capacity that provide more capability than you ever thought you'd need. You just need a reliable source to get your hands on one of these masterly crafted vehicles.
If you're looking for a Ram dealership near Richmond, MI, Dick Huvaere's Richmond Chrysler Dodge Jeep Ram (CDJR) is your destination. While there's convenience in having a Ram dealer in Richmond, you don't have to head to our lot just to see what we have in stock. You don't even have to leave your house!
Our Dealership and Inventory
If you're a pickup-truck enthusiast, then you know that Ram is a heavy-hitter in this category, backed with its impeccable performance and jaw-dropping abilities. Of course, you can get a sense of that by checking out our online inventory. Whether you're interested in the Ram 1500, the Ram 3500, or the Ram ProMaster series, you can easily navigate our Ram inventory to find exactly what you're looking for.
We've taken every Ram vehicle in our lot and created an entry for it on our online database. With each vehicle, you'll find all the necessary accompanying information you need like color, trim level, optional equipment, and more. Our used models will feature the manufacturing year and mileage as well. You'll even find different makes and models in our used inventory, like the Ford F-150.
When it comes to our online inventory, you don't ever have to worry about being out of the loop. We keep our database constantly updated, so you can always be sure you're getting the latest information. That means if you see a truck you like online, it'll be waiting for you in our lot that same day. Of course, you can always come by in person to have a look around our showroom. Our friendly team is happy to show you around.
Helping You Learn More
As a Ram dealer in Richmond, we know that purchasing a new vehicle is a major decision, and we don't want you to make the choice blindly. That's why we have a library of research materials you can use to your advantage to help get the most out of your choice. Our vehicle reviews provide closer looks at your favorite models. You'll learn a great deal about a vehicle's abilities on the road, as well as some of its impressive capabilities and features. By learning about your favorite models, your decision will be much more informative and easier to make.
Our team is prepared to help you during your visit as well. Whether you're ready to buy or just want to ask us a few questions, you can always count on our attentive staff helping with all your automotive needs. During the process, one of our team members will remain by your side, ready to answer any questions you may have with complete transparency, as we strive to be the best Ram dealer you've ever visited.
Our Service Center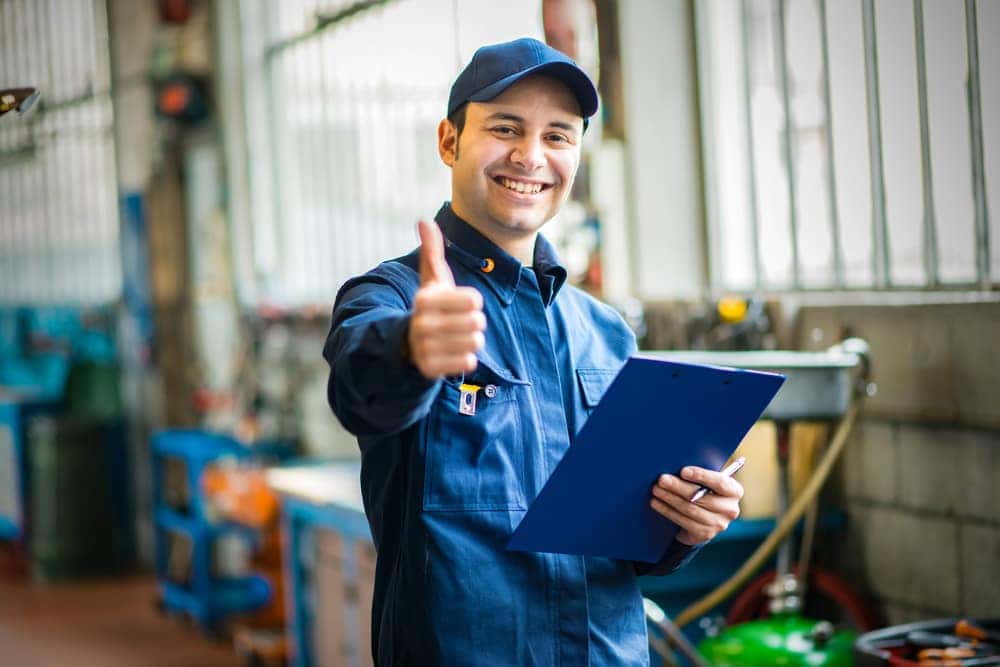 Even after you've made your purchase, we can still help you make sure your Ram stays in top shape for years to come. These trucks are certainly built to last, but even they need regular maintenance every now and then. That's why we built a state-of-the-art service center equipped with all the latest auto repair technology, staffed by certified Ram experts.
Whether you opt for a brand-new Ram 1500 or one of the older models instead, you can be sure that our maintenance crew knows your vehicle inside and out. With that kind of expertise and dedication on your side, you can be sure you're getting the quick and quality service you deserve. Whether you need a simple oil change or an entire engine mount replacement, our technicians have got you covered.
About Richmond MI
The long history of this town dates back to the early 19th century when the Beebe brothers sought to create a city out of the Michigan wilderness. Beebee's Corners was founded in 1835, and, 43 years later, joined with neighboring communities Ridgeway and Cooper Town to form the town of Richmond.
Since then, Richmond has grown to be the incredible city we all know and love today. In 1989, the city annexed even more land from neighboring townships to reach the area it has now, and that area is packed full of exciting things to do. You can catch a show at the Richmond Community Theatre or take a hike through the gorgeous Macomb Orchard Trail. Wherever your adventure takes you, you need a vehicle that can get you there.
Friendly Staff
When you're looking for a Ram dealer near Richmond, you'll want to find one with excellent customer service. At Dick Huvaere's Richmond CDJR, we pride ourselves on providing each of our guests with a fun and memorable experience they can look back on every time they step foot into their new car. Our goal is to be as helpful as possible while showing that the car-buying experience can be fun.
When you arrive, we'll gladly show you around and give you some important information regarding your favorite Ram model. When you happen upon one you like, we'll set you up with a test drive, so you can get hands-on experience with the vehicle. While out on the road, you'll learn a great deal about the vehicle's handling and the power it can deliver. You'll also get a peek at the interior, where you can assess the comfort and space, while also getting a closer look at the entertainment and technology features. When you pull back into our lot, you'll know if you've found your next Ram vehicle.
At Dick Huvaere's Richmond CDJR, we're proud to be a part of the wonderful city of Richmond, MI. Contact us today for a Ram dealership near Richmond, MI, you can trust.