There's No Reason to Get Snowed in This Winter in Richmond MI
Can you remember the joy of a childhood snow day? What fun it was to sit at home and make snow angels all afternoon. Little did you know,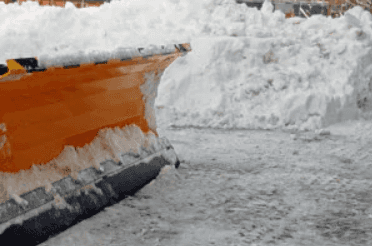 someday you'd grow up and actually have to shovel all that powder. And you'd really break your back doing it, too. Well, not this winter. These Richmond, MI, area snow removal companies will make sure that you don't have to lift a single shovel all season.
If you're on a budget this winter, you might assume you can't afford to have a landscaper come clear the drive for you. However, D & E Landscaping & Grading is well known for their budget conscientious programs. Their team will be on call 24/7 this winter to take care of your property. You can also set up automatic de-icing at the beginning of the season, or wait for on-call service ahead of a big storm.
Though the Five Star Lawn & Snow team is fairly small compared to some others in the area, they work just as hard to clear the properties of residents and local businesses alike. The Five Star team is licensed, insured, and well equipped to provide you with hassle-free service. Unlike some companies, you don't even need to sign a seasonal contract!
Signature Services is all about customer satisfaction. They like to think that their customers are some of the happiest around—a feat that they attribute to mutually respectful business relationships. They'll be around all winter to not just clear the snow from your property, but to help you de-ice on those slippery mornings, too. They even have emergency services ready for when you need them.
Don't Worry About Digging Out the Shovels This Year
The only thing worse than having to drive in the snow is having to shovel it. So, why not save yourself the trouble this year in the Richmond, MI, area? Contact any one of these three snow removal services to take care of things for you.