These 3 Richmond-Area Yoga Studios Will Make You Rethink Fitness
When people talk about getting fit, often what they're talking about is shedding pounds or sculpting muscles. However, these 3 Richmond-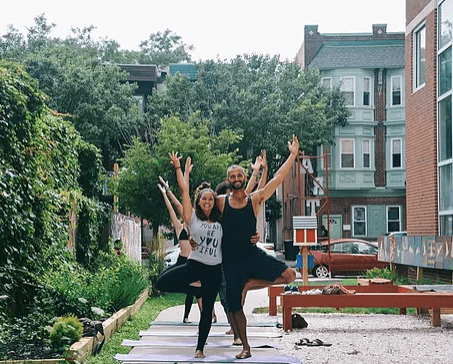 area yoga studios prove that fitness is much more than just that. If you want to achieve true wellness, you must work on your mental and spiritual fitness, too. Here's how.
One question new students often have for the teachers at Bodhi Seed Yoga & Wellness Studio is about the name. What does it mean and where did it come from? The answer to that is simple. It's all in the mission statement: to plant the seeds of wisdom and compassion in a student and to give them the tools to help them grow. Through yoga and massage, you'll learn everything you need to know about tending to your physical and emotional garden.
For the Mind & Body team, yoga isn't just an exercise; it's a way of life, one that can lead you to a harmonious union of the mind, body, and soul. Here, you won't just learn how to stretch. You'll engage in a full-scale lifestyle program all about inspiring and supporting major physical change. You can get your toes wet today with their $49 introductory unlimited class package.
All you really need to know about Santosha Yoga is right in the name. See Santosha is the Sanskrit word for contentment—the sense of balance and relief you'll feel when practicing yoga. Santosha offers a wide range of classes for all skill levels. They even have kids' classes, prenatal yoga, and chair yoga for students who might suffer from joint, knee, or back problems. Try one week of Santosha yoga free today!
Find Your Inner Light Today
Some people might think yoga is all about physical flexibility. But in truth, it's the mental flexibility that really makes a difference. Learn how to tap into yours with these 3 Richmond-area yoga studios.