Car Comparisons
A new car is one of the major purchases you'll make in your entire life. So, before you settle on something, it's important that all Richmond, New Baltimore, and Detroit area drivers do their homework first.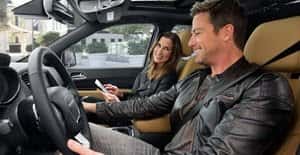 To ensure that you've made the most informed decision possible, our team at Dick Huvaere's Richmond Chrysler Dodge Jeep Ram has put together this library of car comparisons.
Ram Comparisons
2021 Ram 2500 vs Chevy Silverado 2500
2020 Ram 1500 vs Toyota Tundra
2019 Ram 1500 vs. Chevy Silverado
2019 Ram 1500 vs 2018 Ford F-150
2019 Ram 1500 vs 2018 Toyota Tacoma
2018 Ram 1500 vs Chevrolet Silverado 1500
Jeep Comparisons
2021 Jeep Compass vs Chevy Equinox
2019 Jeep Cherokee vs Jeep Grand Cherokee
2018 Jeep Grand Cherokee vs Ford Explorer
2018 Jeep Grand Cherokee vs. Honda Pilot
Dodge Comparisons
2020 Dodge Charger vs Dodge Challenger
2018 Dodge Charger vs Chevy Camaro
2018 Dodge Charger vs. Ford Mustang
Chrysler Comparisons
2020 Chrysler Pacifica vs. Honda Odyssey
How Our Car Comparisons Can Help You
No matter what you're buying, you always want to get your money's worth. However, this is especially true when purchasing a car. If you're going to be driving the vehicle day in and day out, you want to know you've chosen one of the best models in its class. Learn more about our lineup by reading our vehicle reviews.
We specialize in Chrysler, Dodge, Jeep, and Ram vehicles because we're so confident in their quality. You'd be hard-pressed to find another brand with better features and specs.
We've collected all these vehicle comparisons just to show you that. Each one pits one of our favorite models against another leading model in its class. Time and again, you'll see that the competitor tends to fall short.
Our Inventory Can't Be Beat
Once you've picked out a model you really like, you can easily head over to our online inventory, where you'll be able to see everything we have in stock. Whether it's new, used, or certified pre-owned that you're looking for, we probably have it.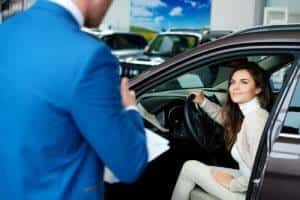 Not only that, but we have some excellent prices as well. They're made all the better by the numerous vehicle specials and incentives that we also offer on our website. Be sure to check them out before buying to secure the best price possible.
Let These Car Comparisons Choose For You
If you're still undecided on which model you should choose for your next car, reading through these car comparisons can help you make a concrete choice.
After you've made a decision, just give our team at Dick Huvaere's Richmond Chrysler Dodge Jeep Ram a call. We're more than happy to help all Richmond, New Baltimore, and Detroit customers find their next car. Contact us today!