OIL CHANGE NEAR ME

It's vital to stay current with your vehicle's regular oil change maintenance schedule. That is one of the best ways to keep your car running well for many years to come. Wouldn't it be nice if there was a single place you could go to get all the information you need about an oil change near you?
Dick Huvaere's Chrysler Dodge Jeep Ram (CDJR) is that place. To keep your vehicle ready for travel on the roads around Richmond, New Baltimore, or Detroit, Michigan, read on and learn why oil changes are important and how often you should get them.
---
WHY SHOULD I GET AN OIL CHANGE NEAR ME?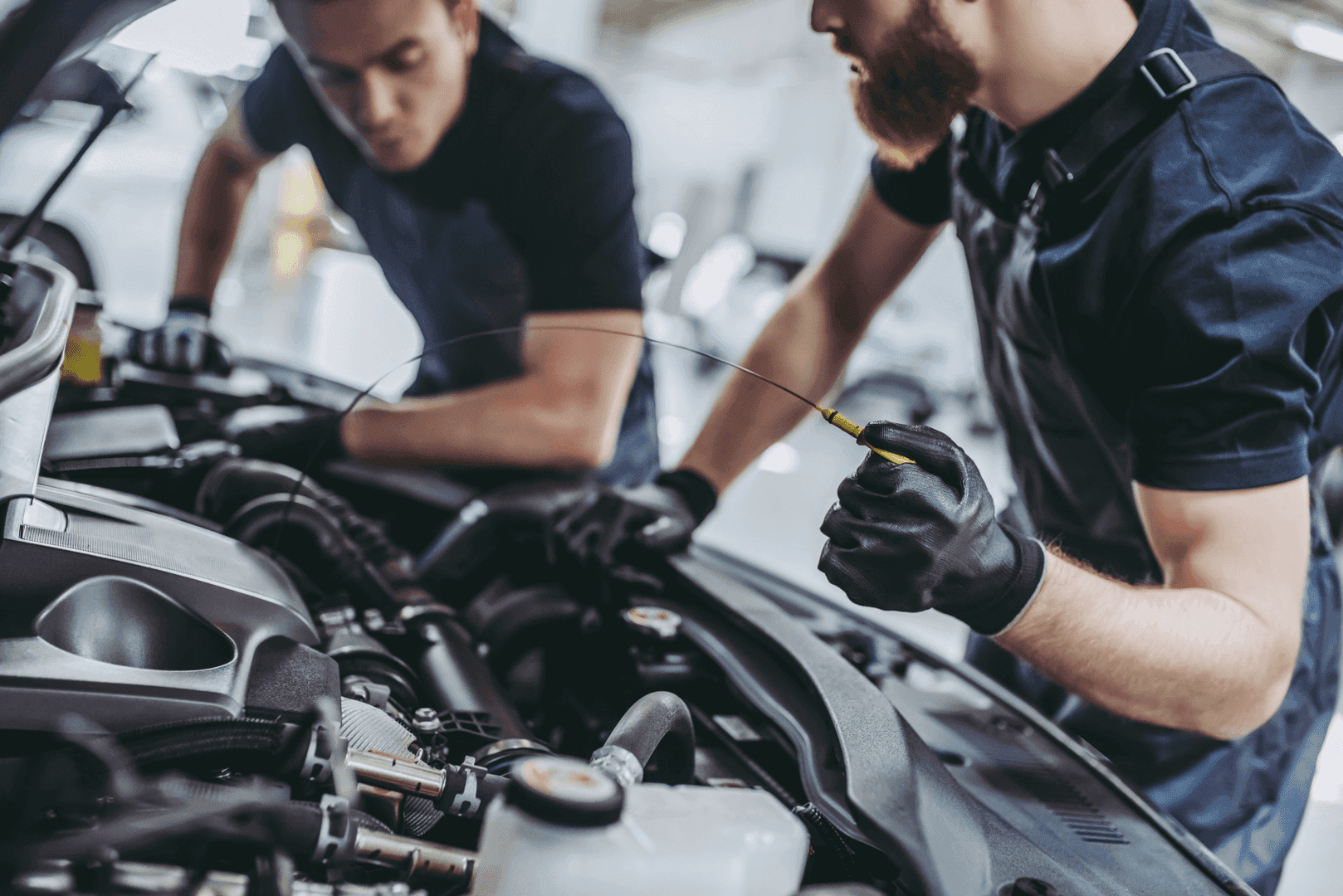 Everybody can use some convenience, and a service center near you that specializes in prompt, expert vehicle care is always a plus. Our dealership excels at this.
When Should I get an Oil Change?
Healthy oil makes it possible for your vehicle's engine components to move freely. It lubricates them to prevent friction. This helps the components move at the speed that is required for your engine to function properly. Oil also keeps your engine at the right temperature and prevents overheating.
The benefits of routine oil changes include:
Longer engine life
Better gas mileage
Decreased emissions
Over time, dust particles and other engine substances will be picked up by the oil. These elements, if not removed, can cause your car's oil to develop a sludgy consistency, making it much less effective. When you routinely get an oil change near you, our experts will replace your old oil with fresh oil that flows easily, which can ensure optimal engine operation.
---
WHAT HAPPENS IF I SKIP OIL CHANGES?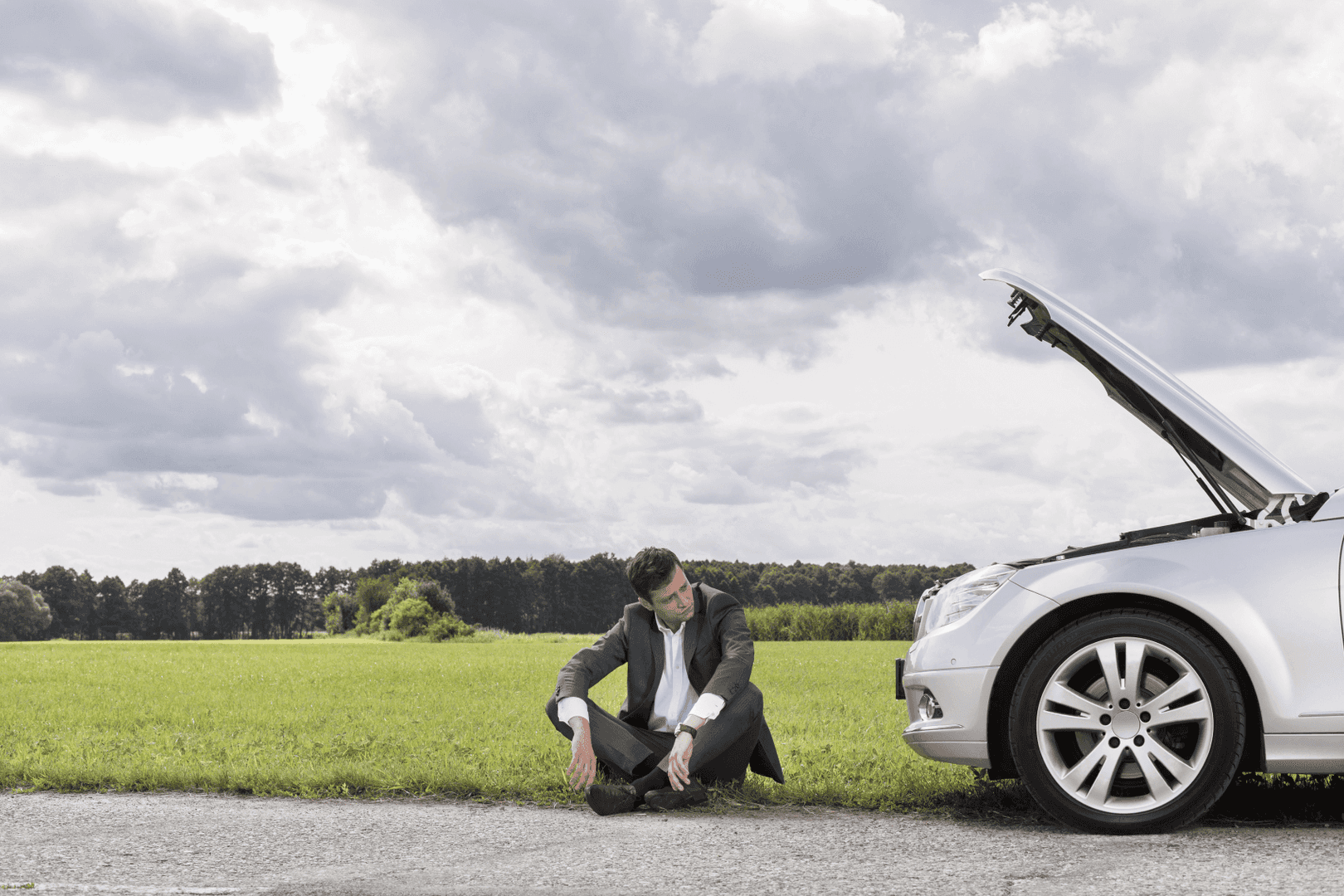 After an exciting night at the Exodos Lounge, you'll want a reliable vehicle that will get you home safely. When your vehicle is properly maintained with regular oil changes, you can rest assured that it is better equipped to meet your needs.
If your vehicle isn't well-maintained with regular oil changes, the following results could occur:
Grinding parts
Warped parts
Engine overheating
Engine failure
Preventing these problems is easy when you schedule oil changes near you according to the recommended intervals. Ask our technicians about maintenance intervals, and they will help you pinpoint the best timeframes for having routine service done.
---
WHAT IS AN OIL CHANGE INTERVAL?
An oil change interval is the recommended schedule of maintenance for your vehicle's oil system. Maintenance schedules are vehicle-specific and are recommended by the manufacturer.
You can consult your owner's manual any time you need to know when to have your oil or oil filters changed. Intervals are organized according to mileage or months. Some typical maintenance intervals for common routine work are listed in this table.
COMMON MAINTENANCE INTERVALS

Oil change

Every 5,000 to 7,500 miles or 6 months

Oil filter change

Every 15,000 miles or 12 months

Brake fluid replacement

Every 30,000 miles or 24 months

Tire rotation

Every 7,500 miles or 6 months
Your frequency of maintenance will vary depending on your driving habits and the roadway conditions that your vehicle handles. Be sure to mention your particular driving needs when you talk to our technicians, and they will help you tailor your maintenance intervals to your lifestyle.
---
WHAT KIND OF OIL IS RIGHT FOR MY VEHICLE?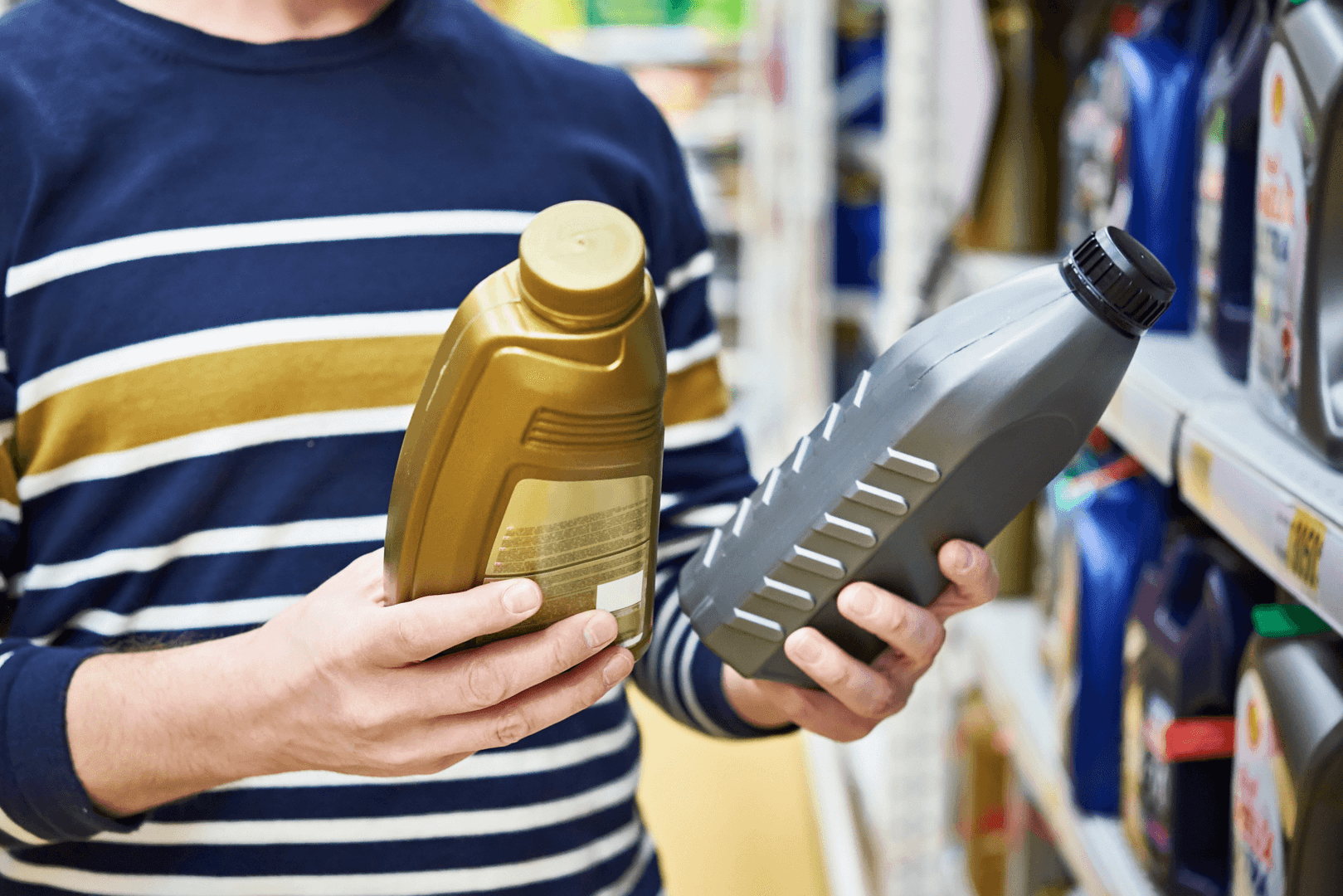 All motor oils are not created equally. When you get an oil change near you, our experts will use the substance and grade that is recommended by the manufacturer to provide optimal results. You can choose from oils that are:
Conventional: Derived directly from petroleum
Synthetic: Consists of man-made compounds and is generally more stable, maintaining the ability to flow easily in high and low temperatures
Synthetic Blend: Contains a mixture of petroleum-based and man-made materials.
Additionally, oils are classified by grade. You have likely walked through the automotive section of a store and noticed oils that are classified as 5w30, 5w20, 10w30, and so on. These designations indicate viscosity, or how well the oils flow at various temperatures.
For example, 5w20 is thinner than 5w30 and has a lower viscosity at higher temperatures. You can check your vehicle owner's manual or just ask our technicians at Dick Huvaere's CDJR to find out which grade of oil is suggested for your vehicle.
---
GET EXPERT SERVICE FOR AN OIL CHANGE NEAR YOU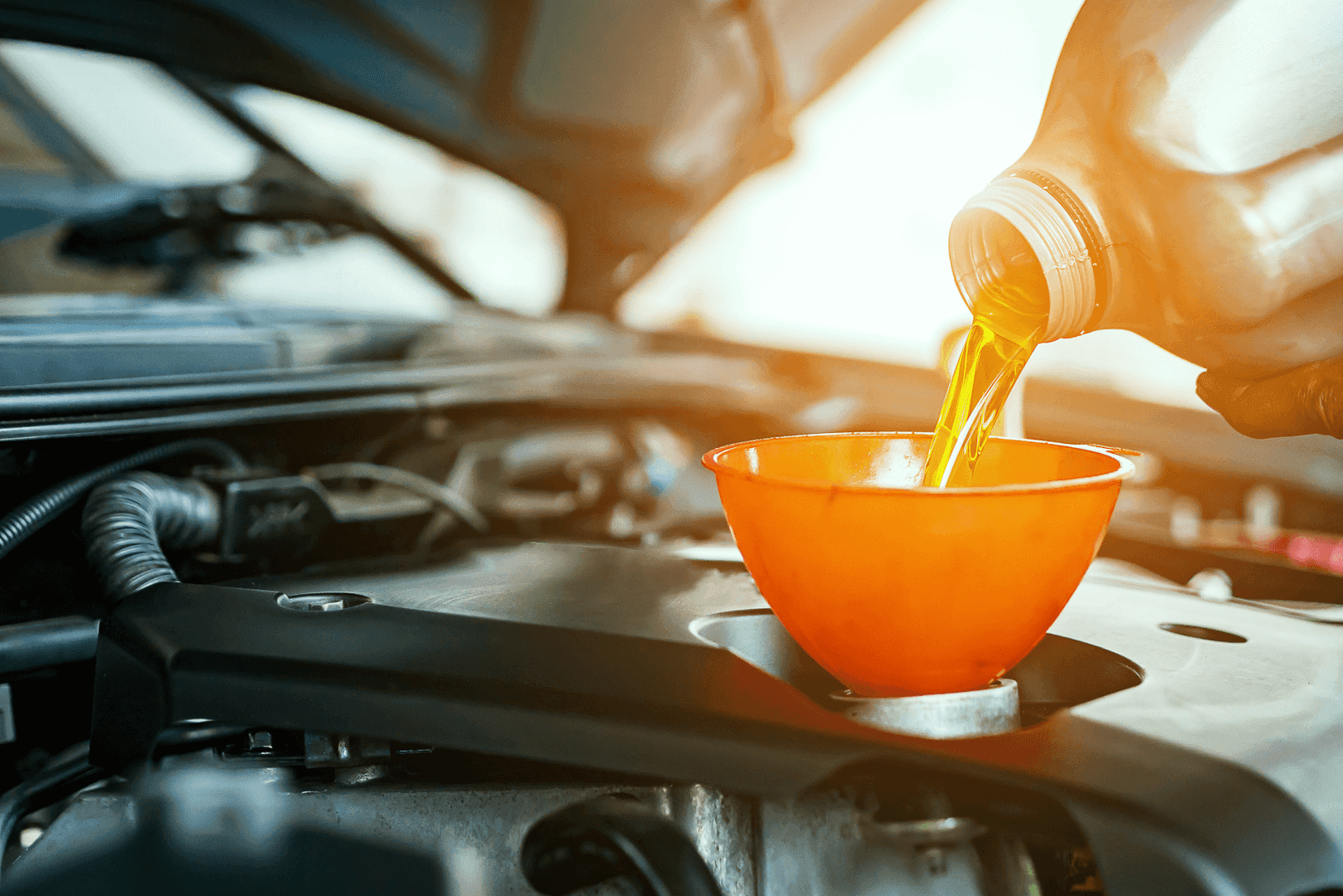 We want to make sure that keeping your car in great shape is as convenient as possible, so we offer early bird hours and Saturday service if your schedule prevents you from coming in during our normal hours.
Whether you decide to wait in our comfortable customer lounge or drop your vehicle off, we have you covered. We provide a shuttle service to make the process of having maintenance done easier for you. We also offer rental car service if you prefer to drive another vehicle while your work is completed.
Great customer service is our top priority, and we believe these conveniences along with our knowledgeable and highly trained staff result in top-notch service.
---
VISIT OUR PARTS CENTER
For maximum vehicle performance, and to help you keep current with any vehicle warranty you may have, we use genuine Mopar® parts, which are designed specifically for your Chrysler, Jeep, Dodge, or Ram vehicle.
You can find an extensive inventory of parts, such as oil filters, in our parts center. If you are planning a repair project of your own, you can order parts from us online, right from the comfort of your home. Give us a call if you have any questions about the parts you need.
---
SCHEDULE AN OIL CHANGE NEAR YOU TODAY!
Dick Huvaere's CDJR has been providing oil change services to the New Baltimore, Richmond, and Detroit, MI, areas for many years. Treating our customers like family allows us to get to the heart of your needs. Schedule an oil change near you today, and experience this for yourself!